The shows, films, pop-ups, holiday markets, and other must-do events we want to get on your radar.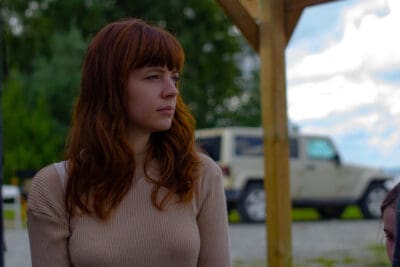 The Boathouse
We're excited to watch this psychological thriller directed by Toronto's incredibly talented Hannah Cheesman.
When an emotionally-fragile young woman (Firecrackers' Michaela Kurimsky) takes a job as nanny to two troubled children at a remote summer cottage, she falls in love with the children's father, while becoming enmeshed in the mystery of their estranged mother – with whom, it turns out, the young woman has her own fraught history. As the summer progresses, she begins to suspect that the family has a dark history that they are desperate to keep secret.
The Boathouse is running at the Carlton in Toronto from Dec 10-14, and for one night in select Landmark theatres on Dec 13, then on VOD/Digital nationally on Dec. 14.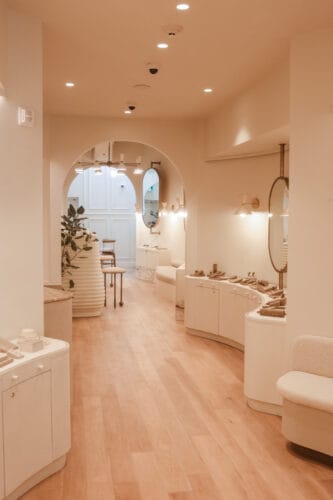 Melanie Auld Opens On Ossington
Melanie Auld Jewelry just opened their first Toronto shop, a gorgeous storefront on Ossington, and invite you to step in for an "experience." The beloved Vancouver-based company is respected for their commitment to craftsmanship and quality jewelry for everyone.
The new location features on-the-spot piercing, permanent bracelet welding, and jewelry engraving along with a wide selection of the brand's fine and demi-fine jewelry collections. All MAJ pieces including their sterling silver, gold vermeil, and solid gold collections are crafted from sustainable and ethically sourced materials.
The Toronto boutique is now open at 54 Ossington Avenue, Sunday to Tuesday 11AM to 6PM and Wednesday to Saturday 11 AM to 7 pPM.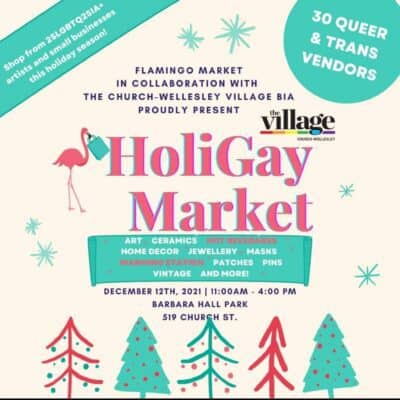 Flamingo Market's Holigay Market
We are huge fans of Flamingo Market, and their in-person Holiday Market promises loads of fun, one-of-a-kind gifts to choose from. Shop local and support 30 queer/trans artisans & vendors. Head to Barbara Hall Park between 11am -4pm this Sunday to find quirky home decor, collectibles, vintage, queer ornaments, and other wonderful treasures. Expect hot drinks and festive treats to warm you up. Fun.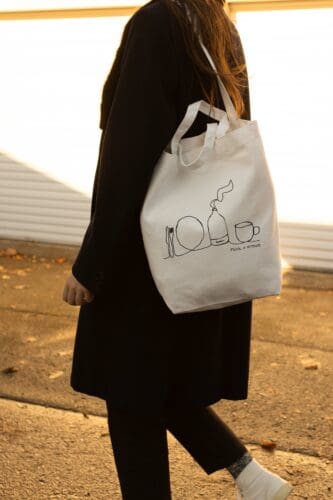 vitruvi x Fable Pop Up Comes to Toronto
For one weekend only, Canadian brands vitruvi and Fable are hosting a Toronto pop-up at 878 Queen West. Drop by to check out some of vitruvi's top-selling products, such as their Stone Diffuser and Essentials Kit. From Fable, find elegant sustainably designed tableware for the home. All purchases made on-site will also receive a custom Fable x vitruvi tote and a complimentary copy of vitruvi's Natural Habitat magazine. Sweet.
Friday, Dec 10 – Sunday, Dec 12 / 878 Queen St W / 11AM – 7PM.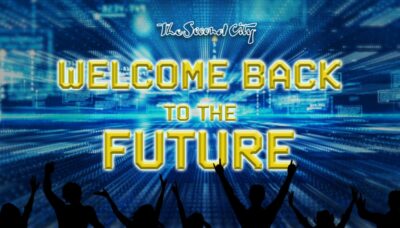 Welcome Back To The Future at the new Second City Mainstage
Who is in need of some laughs? We all are, my god. Directed by brilliant Second City alumni Paloma Nunez (The Handmaid's Tale, Baroness Von Sketch Show), Welcome Back To The Future is the Second City show to open the spanking new Danforth venue.
"Join actual humans in an actual theatre having actual fun," reads the description. "From improv games to classic sketches to sizzling satire, this experience is a great way for us all to laugh our way into the new normal. " Real people? In a real theatre? Having fun? We're IN. More info on the Second City site.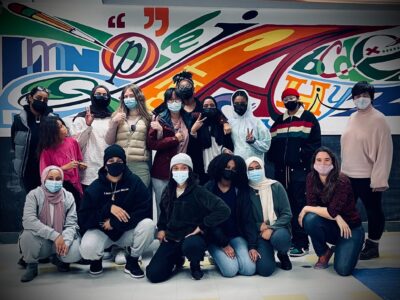 New Exhibit Spotlights Stories + Art by Women From Toronto's Esplanade Community
Jamii (Swahili for "community") is an arts organization that supports young women from Toronto's Esplanade community. This coming weekend, they'll unveil WIsdoM ripples, a group exhibition that showcases contemporary photography, curated by nine young women.
WIsdoM ripples features the work of three Toronto-based photographers: Roya DelSol, Brianna Roye, and Zahra Siddiqui.
We love promoting initiatives that support young women, especially ones that nurture leadership skills, build confidence, and amplify stories and experiences. We're excited to see the work that will be unveiled at noon on December 12th at David Crombie Park (corner of Sherbourne and Esplanade). Meet the photographers.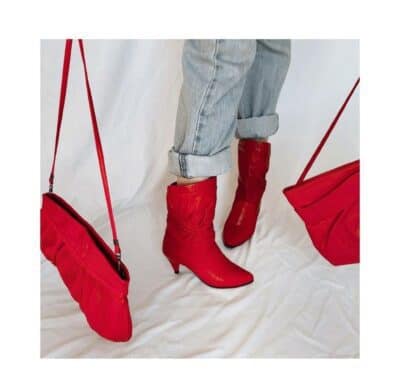 Hippie Holiday Market
If Toronto's Kealan Sullivan is behind something, you know it will be a hit. We cannot wait to see what treasures await at 100 Ossington this Sunday. Sift through vintage and upcycled fashion from the city's top vendors. Cardigans, denim, winter coats, or some festive red boots, as pictured above. Sunday, noon until 6pm. Jump to the Hippie Market feed to learn more (and follow Shedoesthecity's Instagram tomorrow, because they're jumping in to take over!).