Milena Iaizzo is a Toronto makeup artist who does everything from bridal to film shoots. In the first few weeks of lockdown, she took a break from makeup and busied herself with various projects at home, cleaning out every drawer that would open. "I kept coming up with reasons why I wasn't doing any makeup, or anything artistic," says Iaizzo, but feeling a creative itch, and knowing that pouring herself into an artistic endeavour would help her feel better in isolation, she pushed herself. "I reached out to another makeup artist friend to help with accountability."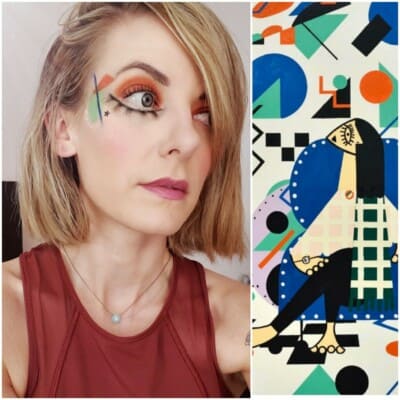 That friend was fellow makeup artist Jessica Haisinger, and thus began the artist-at-home challenge: a swapping of images, wherein each artist must use the picture they are sent to inspire a makeup look. "I thought that instead of coming up with our own ideas, we could send each other ideas," says Iaizzo, who loved the idea of stretching outside of her usual comfort zone. "It's coming for a totally new place. It's an inspiration coming from someone else's brain."
The two began sharing the outcomes on their respective Instagram accounts, and other artists quickly took notice.
"A lot of our work is in advertising, so we don't get a lot of opportunity to do those really creative painting styles of makeup," says Shawna Lee, a hair and makeup artist at Judy Inc, who reached out to Iaizzo, eager to participate. "This was an opportunity to get back into that artistic side, rather than the money making side of getting people camera ready, where they don't want to see the makeup."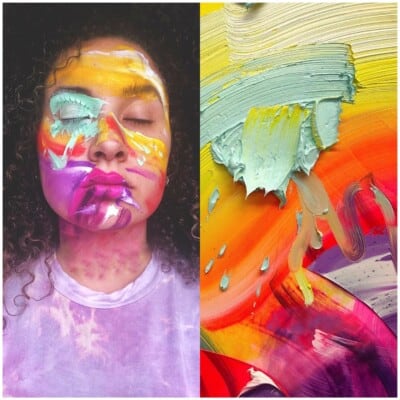 Since the challenge began, artists from across the city have joined, and the project has expanded beyond the makeup world. Many of the participants have selected work by notable painters and illustrators as the inspiration image to work from. Thrush Holmes, Erin Loree, and Lorena Pareno are some of the Toronto artists whose work has been used to inspire a makeup look, but people have been drawing inspiration from all sorts of images. "It doesn't need to be art! It can be a photograph or a fashion illustration, anything really! I pulled a picture of a mushroom last weekend."
Beyond helping the artists channel their creativity, which is vital for mental health, the project has sparked online friendships. "Once it's over, we're thinking of a doing a group coffee on a patio—if we're allowed!" says Lee.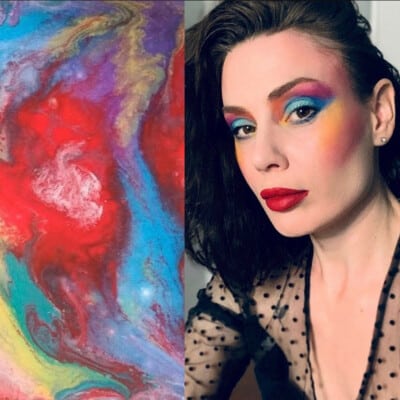 With close contact being a natural part of the job, makeup artists know that they will be one of the last cohorts to return to the workplace. "It's going to be a really slow to get off the ground," says Lee, who isn't sure what set life will look like in the coming months. "They're going to have to rethink how we do a shoot. I've heard rumours that everything is going to be single location with minimal lighting, using more natural light. Or a one-day shoot might become a two-day."
No one knows what the future of the industry will look like, but for now, these artists are finding comfort and connection in their craft. "Some days are really challenging and we've all been going through our emotions," Lee shares. "Finding out about this challenge, and joining it, has brought a little happiness each week. You need to do things to stay as positive as possible, whether it's meditating or yoga or painting—all these quarantine clichés help."
They help us too! We love seeing what the artists have come up with. It's incredible.