Get excited. Get VERY excited: Acting Up Stage Company is bringing the Tony award-winning musical Grey Gardens to Toronto! Based on the 1976 cult classic documentary, Grey Gardens is a tragic, funny, and utterly unforgettable musical about two legendary women: Edith Ewing Bouvier Beale and her daughter Edith Bouvier Beale, the infamous aunt and cousin of Jacqueline Kennedy Onassis.
Rolling Stone calls it "unique and unmissable"; The New York Times says the musical brings to mind two phrases seldom linked nowadays: "Broadway musical" and "artistic integrity." So, you pretty much have to go.
Opening night is just two weeks away, and you should wear something fabulous! We asked five of our favourite vintage boutiques in Toronto to create their "Edie" style. See what Citizen Vintage, Common Sort, Life of Manek, Wild Thing Vintage and 69 Vintage came up with below. Take inspiration from the looks and access your inner Edie; she's oh-so-fun to play with.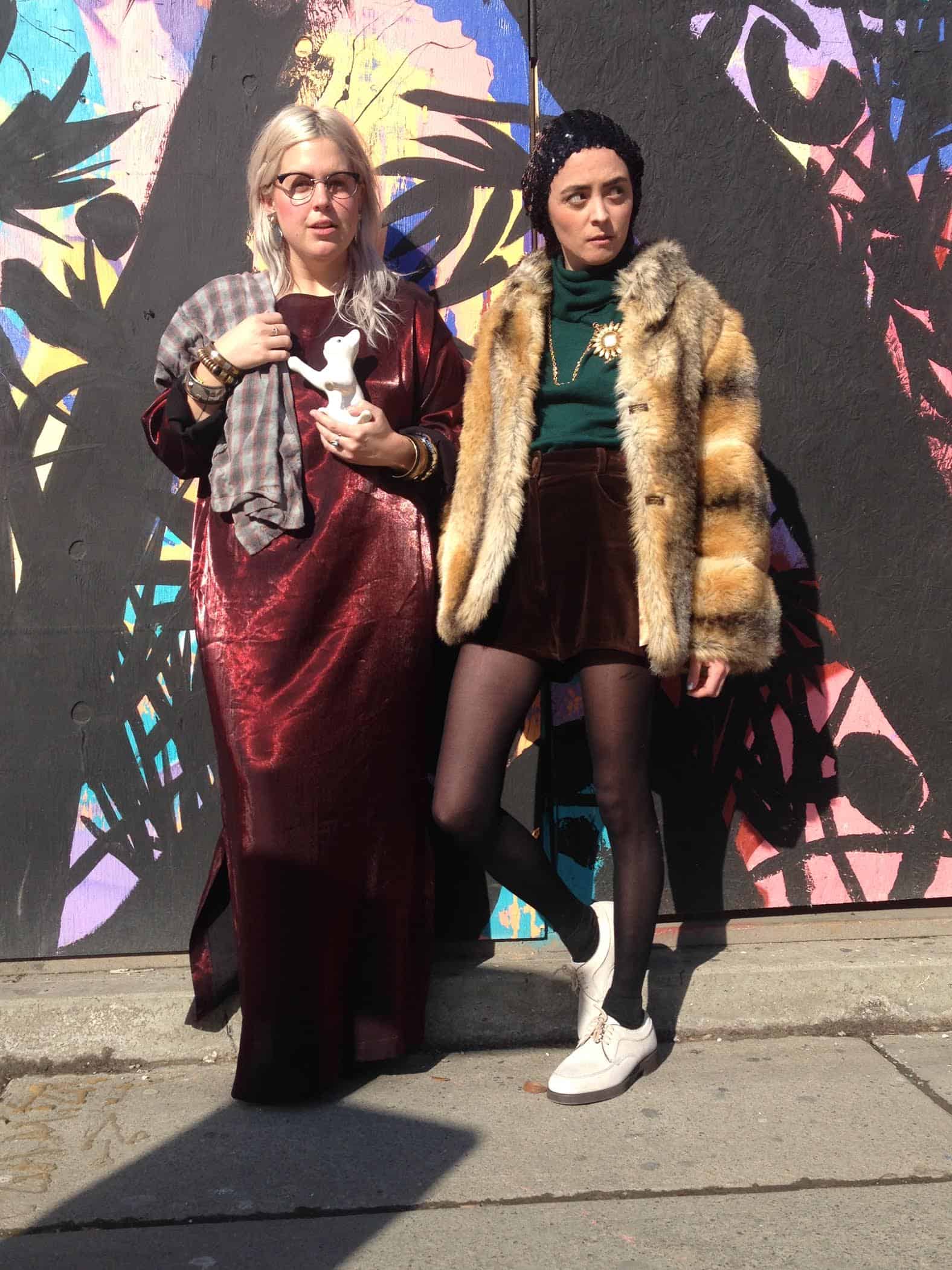 Chosen Vintage / Re-opening at 1599 Dundas Street West in March / Follow on Instagram: @ChosenVintage
Look 1: 90s Plaid Gap Skirt (worn as shawl) $42, 80s Metallic Red Maxi Dress $65, 90s Frames $34, 80s Silver & Brass Geometric Earrings $28, Bangles $22-$36
Look 2: $90s Cream Hush Puppies $68, 70s Faux Fox Jacket $75, 80s Green Benetton Lambswool Turtleneck $52, 90s Brown Velour Shorts $36, 90s Sequin Beret $24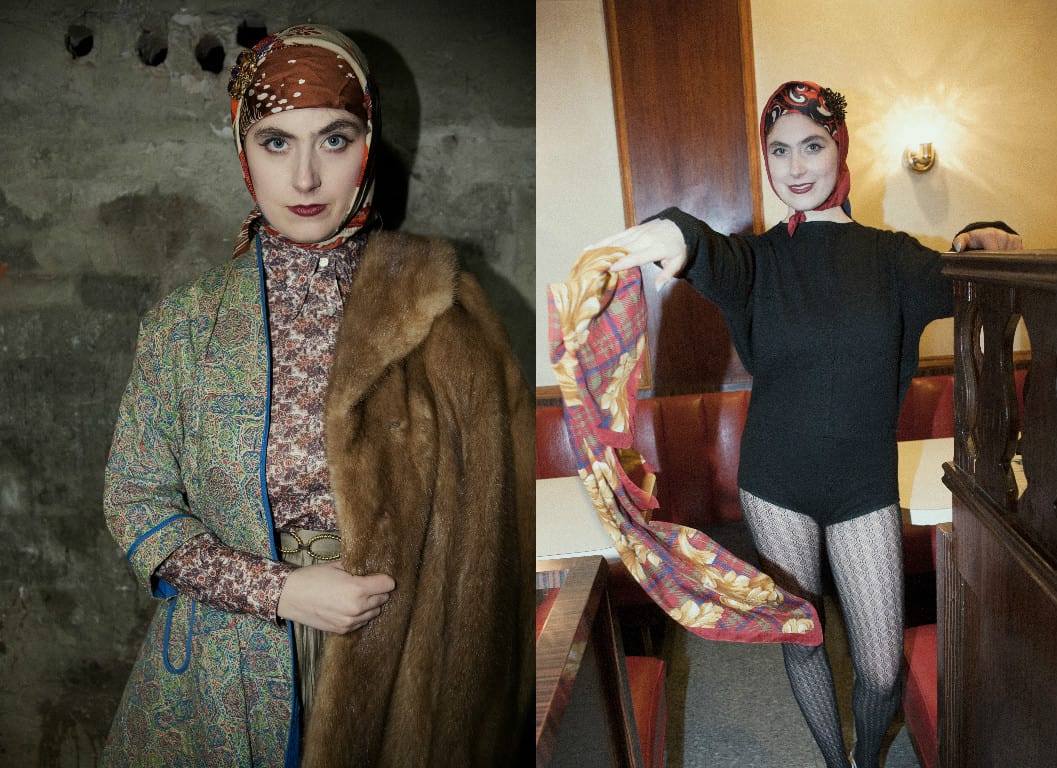 Common Sort / 1414 Queen Street West / 800 Queen Street East / Follow on Instagram: @commonsort
Look 1: Vintage shirt $18, Algo Originals Overcoat $25 and Scarves $15, Lucia Skirt $24, Belt $19, Sherman Brooch $68, Vintage Eatons Fur Coat $68
Look 2: Black Vintage Wool Bodysuit $25, Vintage Scarves $3.50 each, Brooch $17, Shoes $24, C'est Moi Tights $16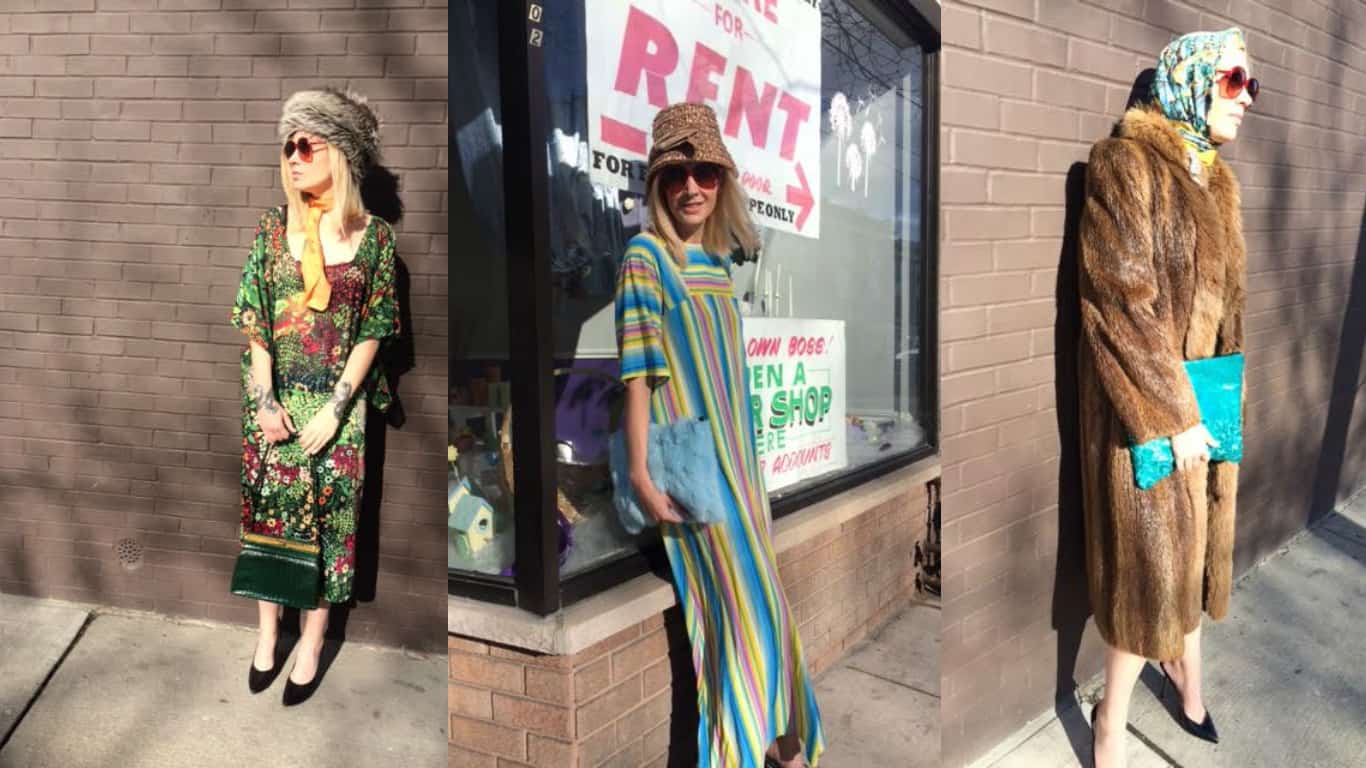 Life of Manek / 1504 Dundas Street West / Follow on Instagram: @LifeofManek
Look 1: Custom LOM Fur Hat $139, Dress $85, Alligator Purse $290, Scarf $20, Silver Cuffs $20 each, Vintage Sunglasses $15, Helmet Lang Heels $99
Look 2: Fur Coat $450, Custom Life of Manek Clutch $69, Vintage Panther Earring (worn as brooch) $250, 70s Dress $65, Scarf $15, Vintage Sunglasses $15
Look 3: Vintage Beach Cover Up $35, Custom Life of Manek Fur Clutch $129, Straw Hat $39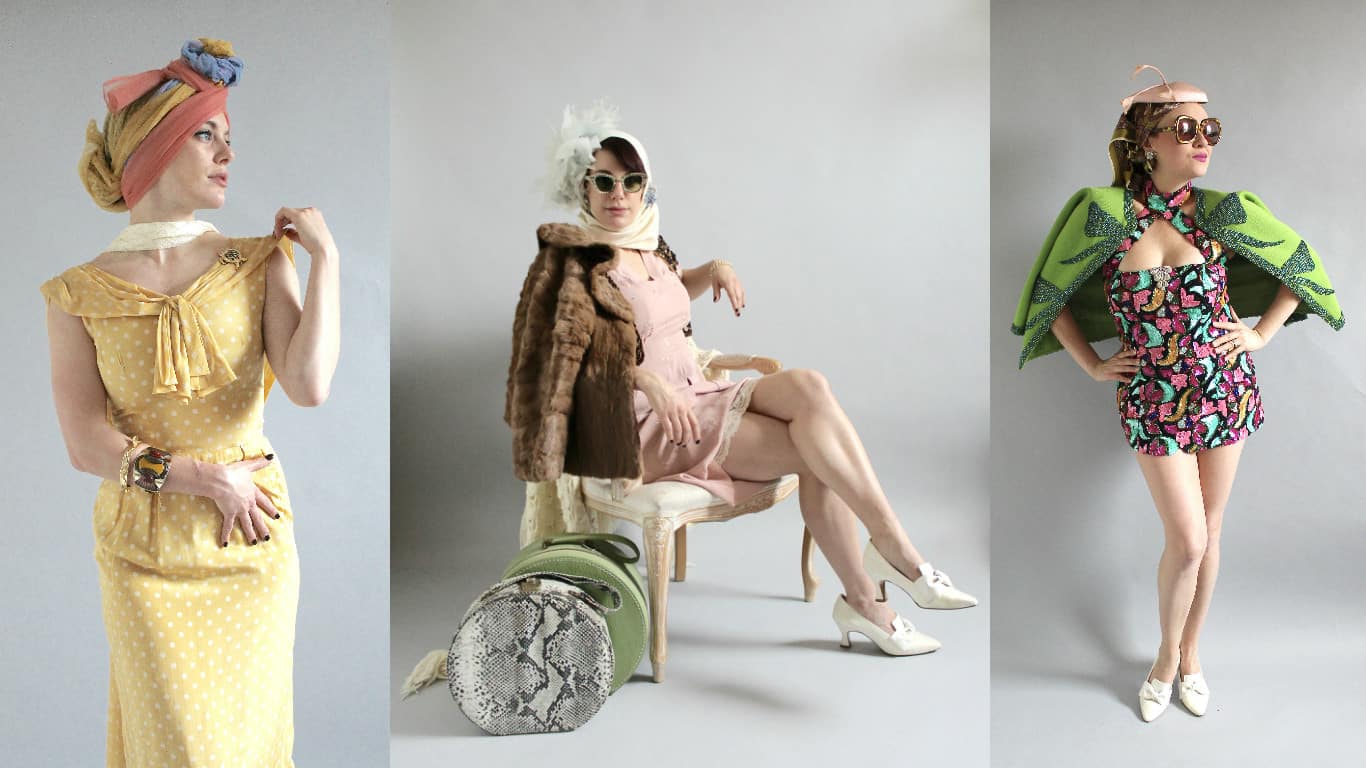 Wild Thing Vintage / Shop on Etsy / Follow on Instagram @WildThingVintage
Look 1: Assorted Chiffon Scarves $5-$8, 40s Yellow Polka Dot Dress $75, Balenciaga Turtle Brooch $120, Art Glass Cuff $55
Look 2: Blue Floss Hat $45, Cat Eye Sunnies $30, Opera Scarf $15, Brooches (Sherman, Austria) $15-$45, Mink Cropped Coat $125, Rust Sequin Betsey Johnson Bolero $25, 40s Pink Day Dress $105, Taupe/Cream 50s Slip $25, Olive Round Travel Case $45
Look 3: Sculpted Antennae Hat $35, Tortoise Sunglasses $30, Boucher Earrings $40, Lime Sequin Bow Sweater $75, Sequin Playdress $180, Satin Bow Shoes $25
69 Vintage /921 Queen Street West/ Follow on Instagram @69_vintage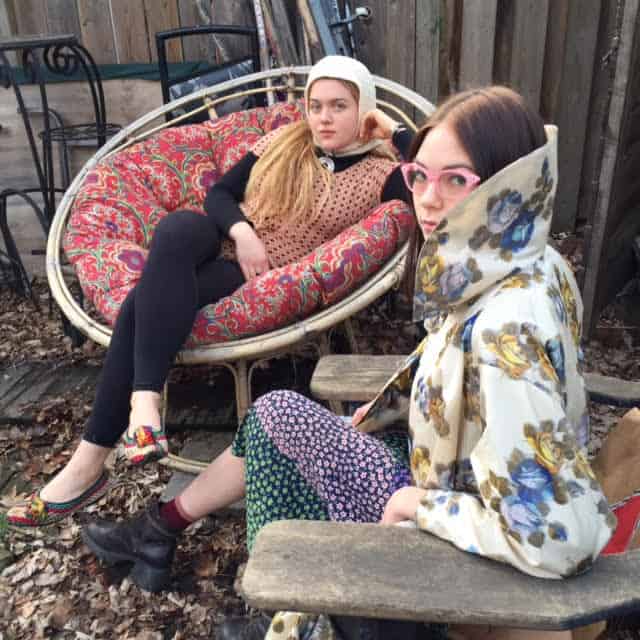 Look 1: 60's Knit Romper $88, 60's Beaded Wool Bonnet $68, 50's Woven Slipper Shoe $68, 40's Floral Rayon Day Dress (stylist's own), 50's Silk Printed Jacket $148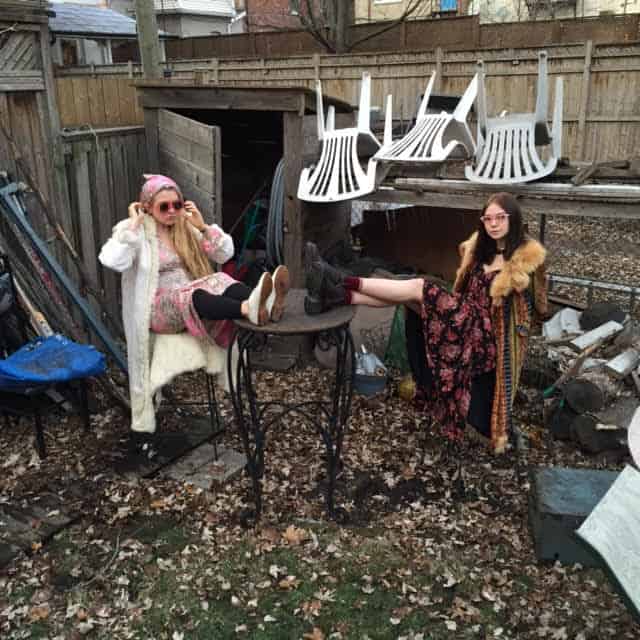 Look 2
: 70's Paisley Printed Hooded Dress $140, 70's Cream Rabbit Fur Coat $298 (as is), 70's Black Floral Sheer Dress $148, 70's Fur Trimmed Carpet Coat (stylist's own)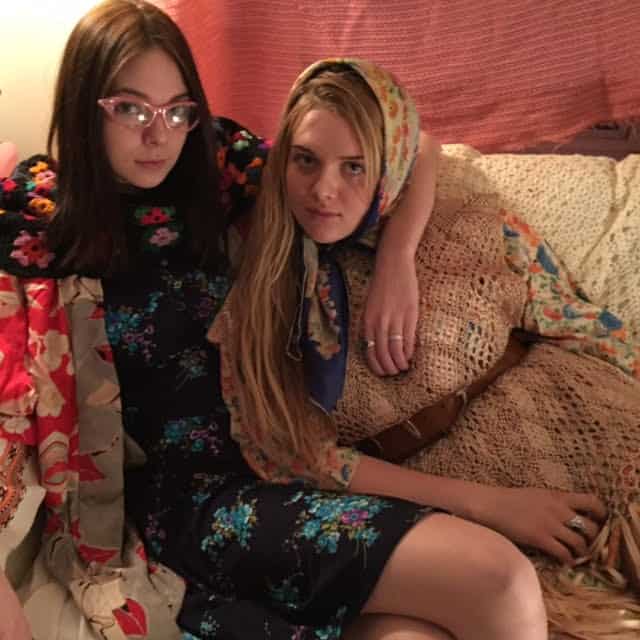 Look 3
: 50's Printed Kimono $298, 70's Blue Floral Poly Knit Dress $78, 70's Black Flora Crochet Blanket (worn as scarf) $60, 50s 100% Silk Printed Head Scarf $48, 70's Ribbon Crochet Fringe Scarf (worn as dress) $198 SOLD
Grey Gardens
musical, presented by
Acting Up Stage Company
, will have its first preview on Friday February 19th (which also happens to be the 40th anniversary of the movie's US theatrical release!) and will run until Sunday March 6th at
The Berkeley Street Theatre Downstairs
. Tickets are on sale now ($35 to $55) and are available by phone at 416-368-3110 or online at
www.canadianstage.com
. There are also $30 tickets available for students and artists for each performance. Look forward to seeing you in your finest Edie attire.