In between pregnancies, friends and business partners, Yasemin Emory and Whitney Geller were looking at birth control options, when they noticed how outdated the condom section was. "The condom aisle looked like something from the 1950s. Like it hadn't changed or evolved," said Gellar. They also noticed that every condom brand was speaking to boys and men, and a very specific type of masculinity.
"With STIs on the rise, we thought that if you have a product that felt like it was speaking to young people and being inclusive of diverse, sexual identities and expressions that really could make a difference and impact on safer sex," says Emory. The duo, with over a decade of experience in branding and design, launched JEMS in 2021, and the women-owned gender-neutral condom company has been growing quickly since then.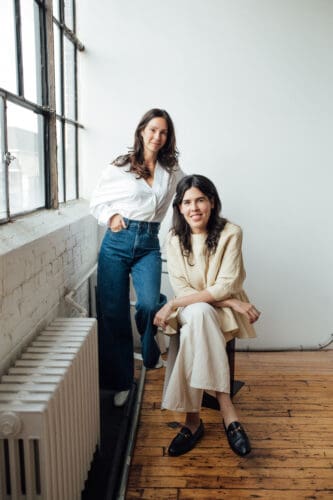 Beyond broadening the target market, JEMS also wanted to provide product transparency (most condoms don't even list ingredients). The vegan, gluten-free, cruelty-free, condom company is also placing themselves differently in the market; you can find JEMS in the drugstore, but they are also for sale boutique retailers, coffee shops, and bars—or where Gen Z and millennials hang out.
We've spotted JEMS at Dundas West's fashion boutique Ease, and for the month of February, they've partnered with BRIKA for 'Love Shack', an experiential pop-up in Toronto's Distillery District, that celebrates self-love, and a modern Valentine's Day.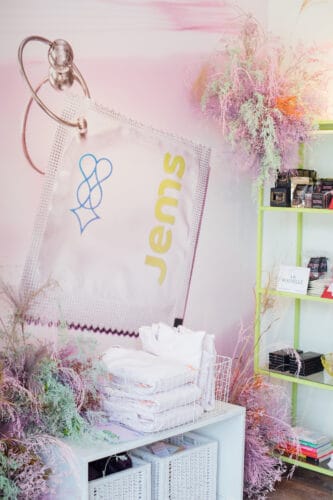 In the last 5 to 10 years, there's been a significant shift in the way we talk about pleasure. Once relegated to adult sex stores, you can now find vibrators at your local Indigo bookshop. Yasemin and Whitney want to see condoms follow suit. "There's a lot of talk about pleasure, and obviously that's hugely important, but we think JEMS is a really important component in pleasure because the idea of having safer sex hopefully can get rid of any inhibitions or some inhibitions you may have otherwise… this idea of using protection to allow yourself to enjoy and enhance the pleasure of your experience."
The Toronto-founded brand is changing the way we see, talk about, and relate to condoms, but JEMS also has plans to support sex education. "There's huge statistics on the fact that young people are learning so much about sex exclusively from porn. And the fact that sex ed that's being taught in schools, both in the US and Canada, is essentially not different than sex ed that we were taught in high school, but the world has changed, obviously, so dramatically since then." The brand has plans to launch a TikTok to help fill the education gap.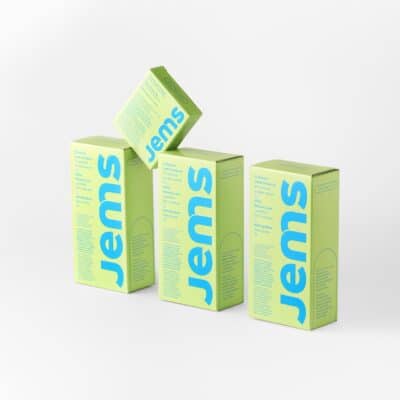 Sexual wellness and self-love have grown to become their own major retail categories, but safe sex needs to catch up, especially since the rate of STIs in Canda has been increasing over the last decade. JEMS is well positioned to lead this change.
The JEMS x BRIKA Love Shack pop-up in Toronto's Distillery District is running Thursday-Sunday (2-8PM) until Feb 27th. Go explore!