We're thrilled to launch the trailer for a new documentary tracing the fascinating history of feminist media in Canada, featuring some of the trailblazing women who paved the way for women-led storytelling in our country.
Analogue Revolution: How Feminist Media Changed the World, directed by Marusya Bociurkiw, is an eye-opening documentary examining the rise and fall of feminist media from the 1970s to 1990s.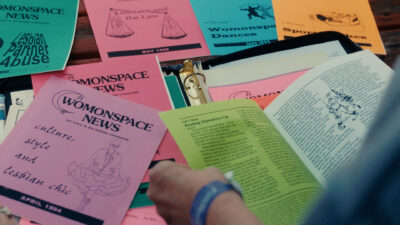 Narrated by Canadian rock icon Carole Pope, the documentary features media activists such as Susan G. Cole (Broadside Feminist Review), Grace Channer (Our Lives Black Women's Newspaper) and Dykes on Mykes, the longest-running lesbian radio show in the world.
These iconic women share the uphill battles they faced in getting their publications, films and shows up and running, sharing stories of their struggles to secure funding, resources, and new technology, all while fighting a rising wave of misogyny. The film also covers pivotal moments in history for Canadian women, including coverage of the École Polytechnique massacre.
"Analogue feminist media in the 70's and 80's was an intricate, world-changing, sophisticated network that anticipated the internet," says Bociurkiw, who is also a professor of Media Theory at Toronto Metropolitan University. "Cutbacks and moral panics in the 1990's changed all that. I'm glad to see that even Barbie is now identified with feminism – but young women also need to know what came before."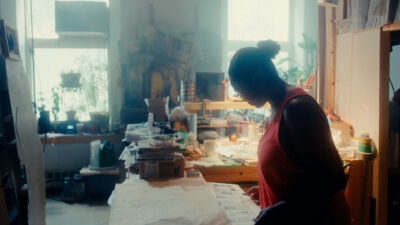 The documentary also addresses how even though feminist media was gaining traction, representation for women of colour was still sorely lacking. Power was only in the hands of white women—queer women and women of colour had to fight to have their voices heard, and carve out spaces for storytelling that authentically represented their communities.
Feminist media has evolved and grown, going through ups and downs over the decades. It's incredible to see the women who led the way for women-led and women-centred storytelling in our country have this documentary spotlight their groundbreaking accomplishments.
Analogue Revolution: How Feminist Media Changed the World will have its world premiere at the Atlantic International Film Festival in Halifax on September 15, and will screen at the Toronto Independent Film Festival on September 17.
Watch the trailer below: