When she noticed a parallel between the stakes of Greek tragedies and the drama that comes with teenagedom, Canadian playwright Gillian Clark was inspired to create the epic, joyful spectacle that is Trojan Girls and the Outhouse of Atreus.
Playing at Toronto's Factory Theatre this month, this show is probably unlike any other you've seen before. Two interconnected plays are performed simultaneously, the cast of eight actors racing back and forth between two adjacent theatres, switching between characters — with over 100 quick costume changes.
The story is an accessible adaptation of the Greek tragedy The Trojan Women, following the teenagers of New Troy, Canada and their parents during an eventful summer night. One storyline focuses on the teens gathered around a bonfire, while the other looks in on the parents as they have their own party.
"The night is about sort of separation and what happens when each side gets left alone, and also the ways that they influence each other," said Clark. The show's unconventional structure allowed her to explore themes of communication, or a lack thereof, between children and their parents.
"Because an actor is playing both an adult and a child, but in two different spaces, it means that these two people never really talk to each other. And I think there's something really rich in that — we don't see active communication but you see the things that pass between an adult and a child."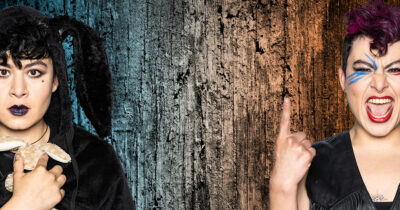 As she wrote about these generational cycles, Clark felt a personal connection to the play's exploration of time. "I have a specific relationship with nonlinear time as a disabled woman, a lot of my life is informed by my PTSD. Something that PTSD offers me is that I'm able to experience the past, the present and the future in a single moment. And I think that really loops through all my writing."
This production is 5 years in the making for Clark. The first iteration of the show took place in 2019, at a theatre in Nova Scotia, only focusing on the teenage characters. But this was only one side of the story. As she began imagining what role the parents would play, she started working with Outside the March, a theatre company known for its immersive and out-of-the-box productions.
"I'm interested in the ways that we can break down the typical- enter into a theatre, the lights go dark, the show begins and then the play is over," said Clark. "I think there's certain ways that we can make theatre more accessible and also joyful."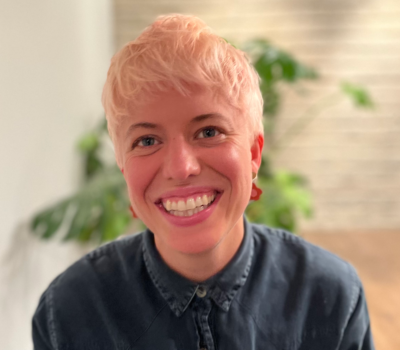 Clark wrote the play throughout the pandemic, through Zoom workshops, working with a team that helped her navigate the complexities of intertwining two stories. She explains that letting go of perfectionism was critical in helping a production as complex as Trojan Girls come to life.
"There's a joy in letting go that this is going to be perfect. There will be mistakes that happen because it's such an epic, and how do we actually embrace and lean into the joy of that? For me, that's always one of the most memorable moments when I go to the theatre, when you can tell that this room of people is working together to keep something alive and also when the audience is in on that joy."
Trojan Girls & The Outhouse of Atreus is on stage at Factory Theatre until August 28. Tickets are available now.