Fill your week with fun, adventure, and thought-provoking culture.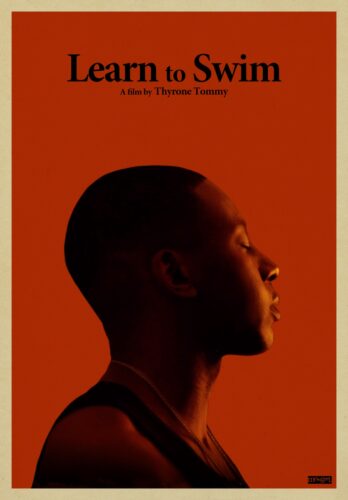 Toronto Outdoor Picture Show screens 'Learn to Swim' at Christie Pits
The Toronto Outdoor Picture Show hosts screenings all summer long in Toronto parks, and this Sunday they are screening Learn To Swim by Toronto filmmaker Thyrone Tommy. Honoured as one of Canada's Top Ten films of 2021, Learn To Swim tells the story of Dezi, a talented Jazz musician who moves through his usual Toronto spots each day without momentum, nursing debilitating jaw pain and strangely paralyzed from moving forward while haunted by trauma that he keeps guarded. "A musical meditation on love and loss," described TIFF. We think that Christie Pits at night is the perfect spot to absorb this mesmerizing local film. Also playing that night will be Charlie Tyrell's short doc Broken Orchestra. More info here.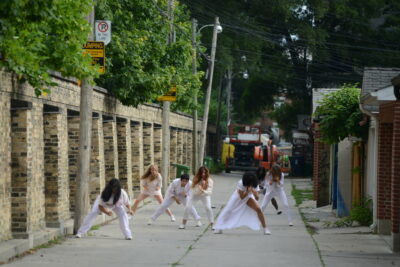 Summerworks kicks off August 4!
Toronto is about to light up with 30+ theatre, dance, music and live art performances and events happening across 13 different neighbourhoods from August 4th-14th. On August 4, head to Queen West to take in dance show Closer. Choreographed by Jenn Goodwin, this piece explores solidarity, justness and the feminization of space, as well as how the pandemic has influenced what being "close" means. Details, and other Summerworks recommendations.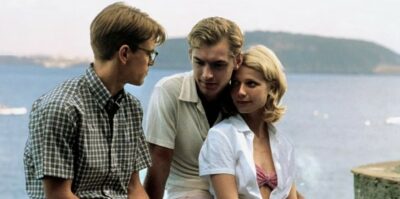 Watch 1999 hit The Talented Mr. Ripley at Paradise Cinema
Summer on the Italian riviera is breathtaking, and in The Talented Mr. Ripley, you get to see what it all looked like in the 1950s, along with the fashion and music of the era. The exquisite 1999 romance-thriller tells the story of Tom Ripley (Matt Damon) a young underachiever sent to Italy to retrieve Dickie Greenleaf (Jude Law), a rich and spoiled millionaire playboy. But when the errand fails, Ripley takes extreme measures. Based on the acclaimed novel by Patricia Highsmith, this chilling film has an all-star cast that also includes Gwyneth Paltrow, Kate Blanchett, and the late great Philip Seymour Hoffman. The matinee screening will take place Saturday August 6th at 2PM. Get your tickets and find out about other happenings at the Paradise on Bloor.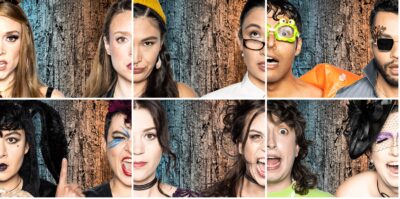 Trojan Girls & The Outhouse of Atreus
This one-of-a-kind theatre experience is equal parts inspired by ancient Greece, and the beloved musical Grease. Watch two sides of the story unfold as actors perform two interconnected plays simultaneously, going back and forth between playing teenage characters gathered around a campfire, and their parents having a dance party. Playwright Gillian Clark has described it as an epic, raucous spectacle, and we're intrigued to see how this unique story unfolds. Catch it on stage at Factory Theatre, from August 3-28.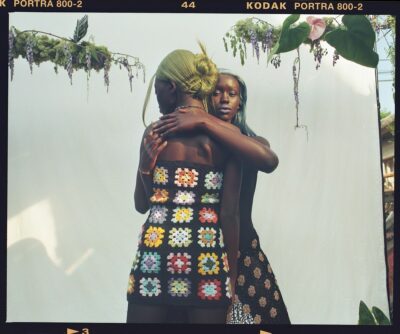 At the AGO: Jorian Charlton's Out of Many closes Aug 7
This is the final week to check out Jorian Charlton's exhibit Out of Many at the AGO. We want to make sure you don't miss the Toronto-based photographer's powerful, evocative, and nostalgic collection of work. Charlton explores the fluidity of the immigration story in her work, considers new ways of thinking about Jamaican-Canadian culture, and reimagines the family album through a contemporary lens. More info.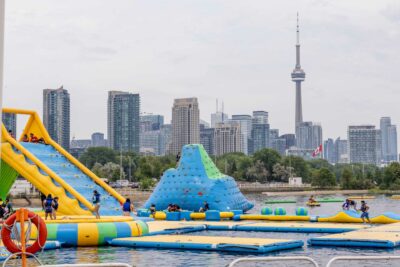 Lake Shore Inflatable Waterpark – Ontario Place
Need to cool off? Lake Shore Inflatable Waterpark is Ontario's largest, tallest, most exciting on-water experience. Expect slides, jumps, obstacles a trampoline, and the world's largest Blob launch (we're not sure what the last thing is, but sounds cool). Tickets are sold in 2hr blocks, and the cost is $35 +HST. Dive in. See their site for more info.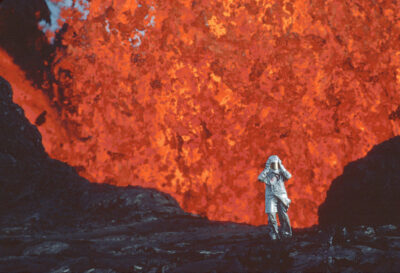 Last week to catch Fire of Love on the big screen!
If you are a fan of documentary, then you need to make time to see Sara Dosa's exceptional film Fire of Love at TIFF Bell Lightbox. Narrated by Miranda July, the doc shares the story of French volcanologists Katia and Maurice Krafft, an eccentric couple who dedicated their life to understanding volcanoes. The archival footage is phenomenal, and best shown on the big screen, but this is also a love story like no other. Curious? We interviewed Canadian Producer Ina Fichman about the Sundance hit.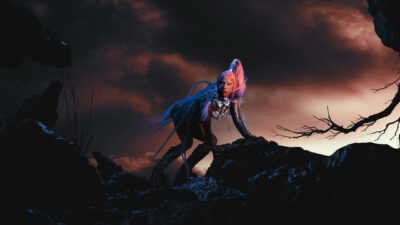 Lady Gaga's Chromatica Ball
Lady Gaga is making her long-awaited tour stop in Toronto this Saturday, August 6 at the Rogers Centre. The concert will be a celebration of her Grammy-winning album Chromatica and will be her only Canadian date. After the show was postponed due to the pandemic, there are lots of Toronto fans eager to see what's sure to be a showstopping performance from this iconic popstar — grab your tickets while you can.