For four nights in June, the Toronto Symphony Orchestra is partnering with the Toronto Mendelssohn Choir to perform Beethoven's Symphony No. 9. Expect to be completely moved and invigorated by this breathtaking performance.
Conducted by Gustavo Gimeno, Beethoven's final symphony is a triumphant rallying cry to hope, humanity, and universal fellowship. Beethoven's eternal and transcendent Symphony No. 9—culminating in the ecstatic and uplifting "Ode to Joy"—reflects a moment in our history like no other. This unforgettable Toronto concert, which combines the Orchestra, Toronto Mendelssohn Choir, and vocal soloists, will be one for the ages. And to start, marvel at the artistry of some of today's brightest classical talents as the Orchestra performs new works by the TSO's NextGen Composers, handpicked by Music Director Gustavo Gimeno.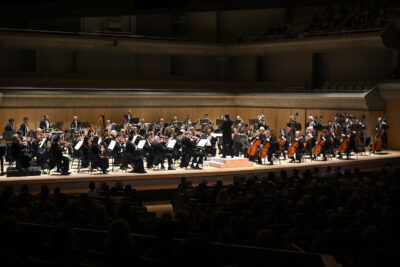 The concert also marks the 100th time that the TSO has performed Beethoven's masterpiece, and the last time they will do so before they celebrate their centennial year. Momentous!
We're excited for the energy that will reverberate off every square inch of Roy Thomson Hall, and also excited for solo performances from soprano Angela Meade, mezzo-soprano Rihab Chaieb, tenor Issachah Savage, and bass-baritone Ryan Speedo Green. We had the pleasure of interviewing Chaieb, who will be joining the TSO direct from the Metropolitan Opera in NYC, where she's been starring in Philip Glass's Akhnaten. Rihab spoke to us about how she was in a metal band before she discovered her operatic voice, and her journey from a second generation kid in Montreal to the worldwide stage is quite phenomenal. We can't wait to share with you next week.
Kick off summer with an unforgettable night! Grab your tickets to Gimeno + Beethoven's "Ode to Joy" now. Performances are happening June 15 – June 19, head to the TSO site for full schedule and ticket info. Or enter to win tickets!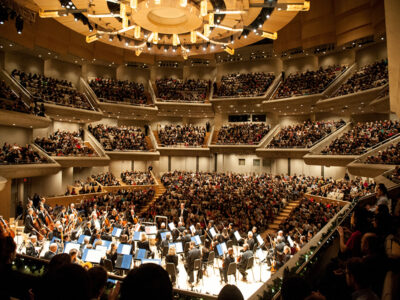 CONTEST!
We've partnered with the TSO to offer one lucky music lover two Main Floor seats to the Thursday, June 16 performance of Gimeno + Beethoven's "Ode to Joy".
For a chance to win, tweet, "Yes please, @Shedoesthecity! I'd love to attend @roythomsonhall to experience the @torontosymphony's 100th performance of Beethoven's Symphony No 9. #OdeToJoy" Or, head to Shedoesthecity's IG or Facebook on Thursday, June 9 and LIKE + COMMENT our Gimeno + Beethoven contest post. GOOD LUCK!