Have you ever wondered what happens to those tricky feelings that get caught in the back of your throat—the ones that leave you restless and wondering?
With/out Pretend's Unresolved Feelings Part 4 is a storytelling event featuring real stories about the ones who left us with feelings we can't quite shake, and it's happening tomorrow at Tranzac (292 Brunswick). We chatted with three women—Ramna Safeer, Niki Bagheri & Erin Klassen—who will be speaking about their own unresolved feelings at the event.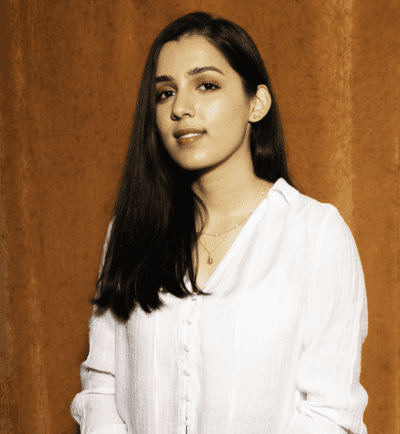 Ramna Safeer is a JD candidate at Osgoode Hall Law School and has a Bachelor's of Arts (Honours) in English from Queen's University. She is the Project Manager at Sophomore Magazine and the author of poetry book Year of Saving Self, which was published by Rahila's Ghost Press this past summer. Her essays and poetry have appeared in Huffington Post, Adolescent magazine, and Room magazine. She's a coffee-spiller, lip balm hoarder and public library enthusiast.
SDTC: What caused your biggest unresolved feeling?
RS: I'm not sure we ever fully know what causes an unresolved feeling. It grows like a gradual fog somewhere in the bones and tides in and out. What I do know is that my unresolved feelings teach me who I am at my softest; they tell me what I need when I need the most. I'm learning how to live with them, how to make space for them, and how to find comfort rather than frustration in the knowledge that not everything can be figured out.
What do you hope to get out of your talk at Unresolved Feelings?
The best readings, for me, have been the ones where I feel like I'm reading with and not reading to. I know that this event is going to be full of people who share the feelings I have, and that there it will become a pocket of solidarity in this often lonely city that I'll remember for a while. I hope people leave feeling full.
What is the best part about being your current age?
Not knowing. It's the best and the worst part, but that's the twenties.
What is your mantra these days?
Remember when you wanted what you currently have.
Niki Bagheri has made a point to take risks and live a high-impact, high-reward life; the reward is often personified in story. With the topic of unresolved feelings on the docket, she will be touching on a certain trauma she's never before written about. Working through the feelings.
SDTC: What caused your biggest unresolved feeling?
NB: My biggest unresolved feeling comes from my first brush with love, or what I thought love was back then anyway. I put myself last in that relationship, thinking that's what dedication and love looked like, but today, I know that the best I can do for a partner is to put myself first and tend to my needs so that I can be the best person/partner I can be. I still have a lot to work through, and sometimes I still penalize others for the trauma he caused me, but I'm trying to work through that by stopping and asking myself where my reactions are coming from.
What do you hope to get out of your talk at Unresolved Feelings?
This will be the first time I've ever written about this particular person, and I'm nervous because for so long I associated speaking of them as giving them power.
What is the best part about being your current age?
I'm finally at the age where I know what I stand for. I'm able to focus less on figuring out my value system and dive deeper into being self-critical. I ask myself why these things I've decided matter, do. [I'm] spearheading my trauma, and it's a lot, but I'm ready to do the work.
What is your mantra these days?
Live hard. Love hard.
Erin Klassen is a writer and editor, and she founded With/out Pretend in 2015 with the dream of building a home for women's stories. She enjoys Nina Simone, Italian food, and talking about the future.
What situation caused your biggest unresolved feeling?
I think I was born with unresolved feelings! Every person I have ever loved still lives inside me somewhere. Even though I've been in a satisfying romantic partnership for a long while, there are still past lovers and romantic encounters that I haven't been able to fully shake. As I get older, I am less trapped by these feelings and more grateful for my ability to connect deeply with the people I've known in this way. I think being open enough to love deeply is a gift in this often cold world. The alternative is being paralyzed by apathy, which is my biggest fear.
Why did you want to organize Unresolved Feelings? What do you hope the audience takes away from this experience?
I wasn't seeing many safe, celebrated spaces for women to share messy feelings about love, lust, and heartbreak. These stories are not often taken seriously or considered as important as other topics, but why not? Unresolved feelings are universal, no matter our orientation, our experience, or the shape of our desires.
It's an exceptional privilege to make space for art that expresses our common human experiences. This is the kind of art that makes me feel seen, and I hope that's how this event leaves the audience feeling, too.
What is the best part about being your current age?
I'm thirty-five now, and I wouldn't go back in time ten years for any amount of gold. My twenties were fast and furious, and I'm grateful for all of my experiences, but I like being on the other side of thirty and feeling more comfortable with who I am and knowing what's important to me. Life is still confusing sometimes, but there's less internal noise on a day-to-day.
What is your mantra these days?
Be kind to yourself. That one took me a long time to figure out.
Tickets to With/out Pretend's Unresolved Feelings Part 4 are available here.