What's it like to do a root canal on a polar bear? Or put together a hawk's broken wing? These are some of the everyday procedures that the team of vets at Assiniboine Park Conservancy (APC) manage. Watching how they do their work in the documentary series Arctic Vets is fascinating and heartwarming.
The critically-acclaimed series was recently nominated for three Canadian Screen Awards, including Best Direction, and Season 2 takes viewers to new remote locations to see how the team of vets protect, rescue, heal and release seals, snow leopards, wolves, polar bears and other Arctic animals.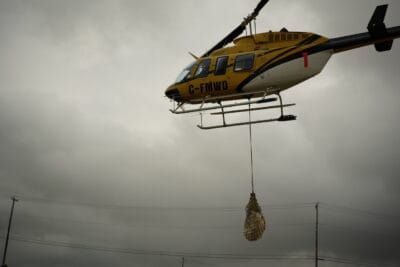 Dr. Andrea Nace knew from a young age that she wanted to be involved in conserving the world's most vulnerable species from watching nature and wildlife television programs. She graduated from the University of Guelph with a Masters in Animal Biology, and then completed her Masters in Animal Behaviour. Working as a vet as an Associate Veterinarian at APC is her dream job, and a role that comes with many wild experiences.
Nace describes working with the 10-foot-tall polar bears as "surreal". One of the more memorable moments she's had since joining was when she was charged with intubating a polar bear, or putting a tube in its trachea to help it breathe while under anesthesia. "I was very aware that my hand was inside a polar bear's mouth, all the way up to my elbow."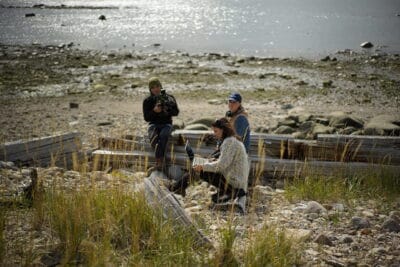 While there is a lot of suspense and drama on the operating room table, the series also shows how climate change is affecting these animals. "The Arctic species are at a special disadvantage with climate change because they're so specialized to really cold Arctic conditions that any kind of change to that is really very threatening for them. If there's only 300 individuals left, every individual in that population really matters."
In episode 2, we watch Nace and her team wade into frigid waters to try to capture a wild seal to take a blood sample and tag it with a tracking mechanism. It's touching to watch the vets do everything they can to make the seal feel comfortable and unafraid. Monitoring the seals' movements allows them to better understand the impacts of climate change on the species. "We can make certain inferences with that data and with some of the samples that we took, about what types of fish they're eating and whether their diets have been significantly changed based on climate change."
When I ask Nace if the work she does makes her feel hopeful about the future, she hesitates to respond. "I do my best to make the small changes that I can make in my life. But where we are right now with climate change, it's a hard, hard spot to come back from." She does, however, feel hopeful when seeing young people visit the conservancy and take great interest in the animals. "It's nice to see the engagement and to see how much they care. They're our future. We need to make impacts with the young generation so that they can do better."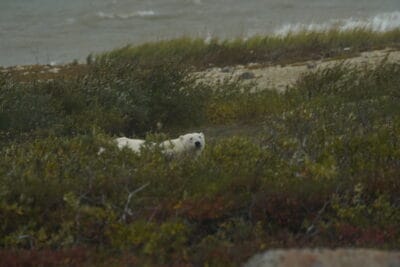 Arctic Vets helps make clear that all creatures and life are related, and that what happens to polar bears is also happening to humans, the difference being that the impact is hitting the bears sooner. "We're part of the ecosystem. And if we let climate change really impact the different varieties of species that are out there, we make ourselves that much more susceptible to extinction as well."
Each episode of Arctic Vets shares as many tender moments as tense ones. But the underlying theme is that the work that the vets do is far bigger than the individual animals they help. "The healthier the ecosystem is, all the way from butterflies up to polar bears, and everybody in between, really speaks to how healthy the planet is."
Catch up on Season 1 and the first half of Season 2 now on CBC Gem. New episodes Fridays at 8:30pm on CBC.