In an era that remains full of uncertainties, one thing is for certain: Canadian film and TV is at the top of its game. With tensions mounting across the country, today's nomination announcement from the Canadian Academy, for the 2022 Canadian Screen Awards, provided us much-needed feelings of hope, excitement, and pride.
The series that captured our hearts
The inaugural season of the CBC series Sort Of leads both television and overall 2022 Canadian Screen Award nominations with 13. Created by Bilal Baig and Fab Filippo, the groundbreaking sitcom follows gender-fluid millennial Sabi Mehboob (Bilal Baig) as they straddle various identities, from sexy bartender at an LGBTQ bar, to the youngest child in a large Pakistani family, to the de facto parent of a downtown hipster family.
Since the premiere this past fall, the series has received worldwide praise. "Sort Of is the type of television so many other shows are trying to be but never quite achieve. It's meaningfully diverse and intersectional, with three-dimensional characters, hilarious dialogue and a big heart," writes The Guardian. Watch it on CBC Gem tonight.
Other series that scooped up nominations include CBC's Pretty Hard Cases and CTV Sci-Fi Channel's Wynonna Earp with 11, and CBC's Coroner and Kim's Convenience with 10.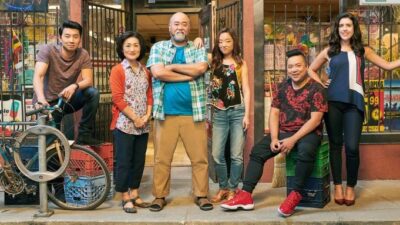 The films that rocked us to our core
In film, we're elated to see that Shasha Nakhai and Rich Williamson's Scarborough and Danis Goulet's Night Raiders top nominations with 11 per film. Both films were huge hits at TIFF 2021 and recently honoured as part of Canada's Top Ten. And each does a brilliant job at spotlighting racism and gross inequities in this country, and the impact they have on children.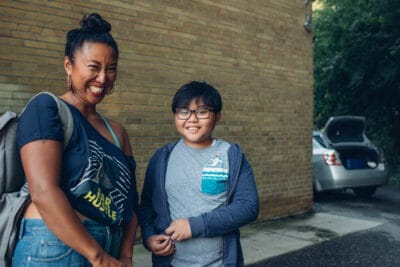 In an interview with Catherine Hernandez, the author and screenwriter of Scarborough, she expresses her hope that Scarborough is the beginning of a major shift in the Canadian industry, "This is what happens when you give qtbipoc folks a platform to say what they want to say." For Hernandez, the book and film are a love letter to the people of Scarborough, "Right now feels like the right timing for this film. The message is that I love you and care for you and affirm all of your struggles."
We also spoke to Danis Goulet this past fall about how the director used dystopian sci-fi to tell the devastating story of Canada's residential school system, or as Goulet shared, "There is nothing that is imaginary. Everything in the film is based on things that have happened."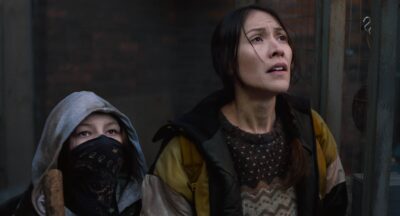 The power of storytelling
With thousands of unmarked graves being unearthed this past summer, and more sites currently being searched, Goulet's film is as urgent as ever, while also providing strength and hope. "There is something really powerful about setting something in the future. It stands as a declaration that we've always been here, we are still here, and we will always be here."
"We are so fortunate to once again celebrate the talented Canadians who have managed to create exceptional works of art during these difficult times," said Beth Janson, CEO, Academy of Canadian Cinema & Television. "The combination of creativity and resiliency these 2022 Canadian Screen Award nominees possess is a testament to the strength of Canada's screen-based industries, and we are thrilled to honour them."
For the full list of nominations, go here.
The 2022 Canadian Screen Awards show, which will broadcast on CBC and CBC Gem on Sunday, April 10 at 8:00 PM (9:00 PM AT / 9:30 PM NT).