Few things can make you feel as scared and helpless as when your kid is sick. You would gladly suffer if it meant they didn't have to. For many families in our city, this is the daily reality. That's why we are locking down our love for SickKids this winter.
Thanks to a new initiative from Vaughan Mills (1 Bass Pro Mills Dr.), you can help raise funds for SickKids Foundation – and symbolize your lasting love – by locking into their Love Lock wall.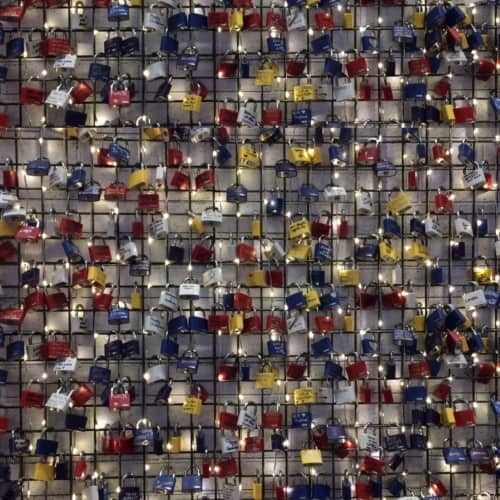 It's easy. You buy a padlock from the lock kiosk (at the Sport Court – entry 4A), dedicate it to your loved one(s) by writing an inscription, and snap it on the wall. Then, you get a commemorative "keypsake" – a necklace to wear or give away – as a symbol of the donation made in their name. The best part? 100% of the proceeds from the love padlocks will be donated to SickKids Foundation.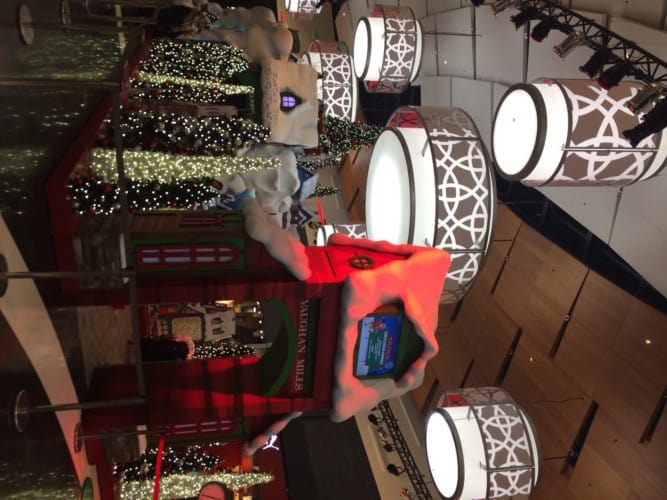 Padlocks are 1 for $15 or 2 for $25. Best & Friend Tag/chain set are $18. In addition, proceeds from Santa's photo package purchases (located in the majestic Santa's Tiny Big Town) will also go to the SickKids Foundation.
I locked in my love last night, and then banged out all of my holiday shopping. Yes, in less than three hours. It's astonishing how much ground you can cover when you don't have a toddler in tow(!)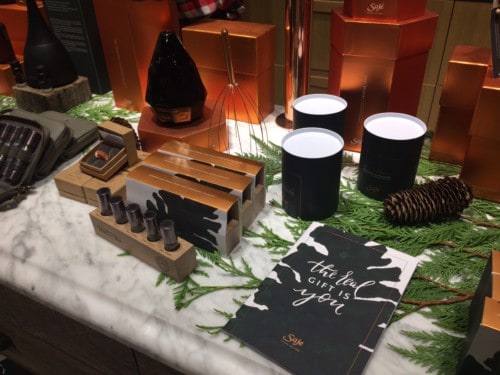 ALSO: If you want to go but lack the wheels, Vaughan Mills offers a complimentary Shopping Shuttle twice a day from downtown. You can get all your shopping done, get in a great workout (there's 1.3 million square feet of retail space to power through) and get a ride back in luxury (with free WiFi!). PLUS, you're helping SickKids Foundation so that they can help those who need it the most. It's a small gesture that can make a big difference in the lives of little ones. Give.