The film festival circuit is invaluable in providing filmmakers, especially emerging ones, with opportunities to make connections—be it with talent, producers, distributors, or network executives. But for those who are new to the scene, navigating a film festival can be a dizzying, overwhelming, and downright confusing experience. So we were excited to learn that Warner Media Access Canada has launched WarnerMedia Access Festivals, a new initiative to "demystify the festival experience," created specifically to support filmmakers from underrepresented groups.
The announcement arrives a day before the 2021 Toronto International Film Festival opens, or the testing ground of the inaugural program. "We are thrilled to launch this program at TIFF 2021 to provide mid-level filmmakers access to film festivals as well as insider knowledge from our internal experts on how to navigate festivals successfully," said Karen Horne, Senior Vice President, Equity, and Inclusion, WarnerMedia. "This program is another example of WarnerMedia's commitment to support and foster relationships with underrepresented voices through our WarnerMedia Access Canada division and is an exciting way to build talent up while expanding who has access to key industry events."
It is indeed one of several programs they have launched to shift the industry. In December, we spoke to WarnerMedia Access Canada about their Global Access Writers Program, which was also created to support talent in underrepresented groups, and help TV and film writers take their career to the next level. The first cohort was announced in July; we recently spoke to Vivian Lin (Killjoys, Bajillionaires) one of the talented writers selected, about what the opportunity means to her.
For TIFF, WarnerMedia Access Festivals participants will receive a Pro Pass for the entire festival that provides access to all online screenings, networking opportunities, the Industry Conference, and professional resources. They will take part in a special conversation arranged just for them with guest filmmaker Thyrone Tommy, director of Learn To Swim (one of our top picks for #TIFF21) to discuss his own film festival journey, and connect with Ravi Srinivasan, TIFF's International Programmer, Canada, to discuss the process, strategy, and tips for festival success. They will also receive WarnerMedia's TIFF-edition guidebook.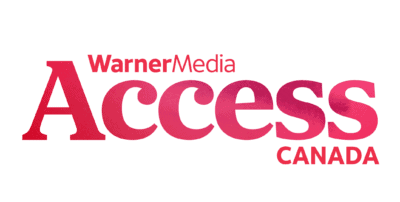 Truly, the WarnerMedia Access Festivals access is the kind of access that will create deep and long-lasting impact for filmmakers, even in a year when in-person events are extremely limited.
"We can't wait for filmmakers to transform from festival outsiders to insiders through this program," said Deanna Cadette, Executive Director, WarnerMedia Access Canada. "It was designed by our festivals lead Luisa Alvarez Restrepo with the filmmaker perspective at the forefront and with an outlook that's both local and global. We're excited to build a community of savvy creators, across Canada and the U.S., who can confidently leverage the festival experience to drive their projects, careers, and the industry forward."
Beyond TIFF, numerous other film festivals have also signed on to participate including Ottawa International Animation Festival, Calgary International Film Festival, Vancouver International Film Festival, imagineNATIVE Film + Media Arts Festival, Reelworld Film Festival, Rendezvous with Madness Festival, Vancouver Asian Film Festival, Toronto Reel Asian International Film Festival, and Fantasia International Film Festival.
We love seeing how an industry comes together to support its talent, and we're certain that the WarnerMedia Access Festivals will elevate the festival experience in a game-changing way. Spots are extremely limited, but with this program extending to festivals throughout Canada, there many opportunities on the horizon. Follow thee WarnerMedia Access Canada to find out how to apply.