We've had a preview and can confirm that the excitement you will feel while watching this new trailer is an accurate taste of the zany, irresistible, and unpredictable plot that unravels in season 2 of Russian Doll, one of the most anticipated titles this spring.
Discovering a fate even worse than endless death, this season finds Nadia (Natasha Lyonne) and Alan (Charlie Barnett) delving deeper into their pasts through an unexpected time portal located in one of Manhattan's most notorious locations, the New York City subway. At first they experience this as an ever-expanding, era-spanning, intergenerational adventure, but they soon discover this extraordinary event might be more than they bargained for and, together, must search for a way out.
We're big fans of time travel, and if we could set the clock in reverse, visiting NYC in 1982 would be a top time and destination. From the graffiti on the subway to the litter in the streets and smoking in bars, it's a wild and gritty era to explore.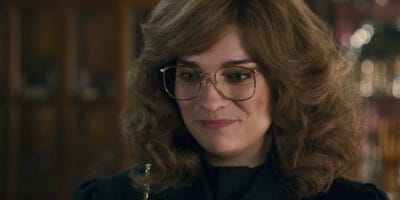 As in Season 1, Lyonne remains utterly compelling to watch (we've missed that husky voice), but what truly stands out in this new season is the production design. The art direction, the fashion, the soundtrack and sound mixing… Season 2 of Russian Doll is a work of art! Of course we're elated that Canada's Annie Murphy (Schitt's Creek) is part of the bizarre trip.
Russian Doll arrives to Netflix on April 20th. Block off a few nights for non-stop binging.