We were recently asked to recommend local brands that we thought would make great gifts for talent in town for TIFF. We took great pleasure in putting together a list of women-owned businesses we love, and added a couple arts organizations that we adore. Seeing the names and ideas come together made us think that we should really create a dream package for our readers and followers… so that's what we did.
Our Fall Favourites Giveaway is a collection of gifts from companies and organizations we strongly believe in, and love supporting. More than that, each of the brands we reached out to align with our values. We take great inspiration from their origin story, as well as the impact they've had, and continue to have.
Seeing these names together feels powerful and exciting. And now you have a chance to win a gift from ALL OF THEM.
You have three ways to enter:
Follow us on Twitter and tweet, "Dear @shedoesthecity, your fall favourites also happen to be my fall favourites. I'd love to win this dream giveaway. #FallFavourites."
Follow us on Facebook and tag a friend you love under our Fall Favourites post.
Follow us on Instagram and tag a friend you love under our Fall Favourites post.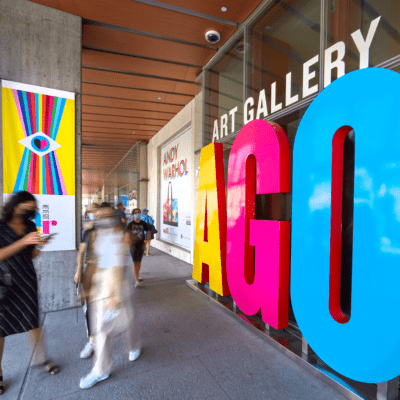 AGO
Closures and lockdowns over the past 18 month helped us realize what we truly value in our city, and what we dearly missed. Visits to the Art Gallery of Ontario (AGO) were definitely high on the list of things we thought about often. Now that the Gallery is open, we're making up for lost time—and pleased to offer one lucky winner an AGO Annual Pass!
A must-have for culture lovers, an AGO Annual Pass provides unlimited access to the AGO Collection and all special exhibitions for an entire year, including Andy Warhol, Fragments of Epic Memory, Picasso: Painting The Blue Period and Robert Houle: Red is Beautiful. It's never been easier to make art a part of your every day. Start planning your next visit.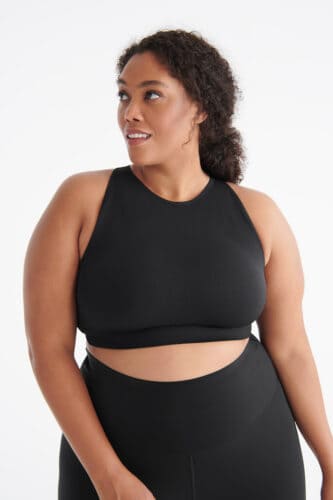 Knix
From body positivity to empowering their community to celebrate their individuality and share their truths, we've been longtime fans of Knix, which is why we held our tenth anniversary at their headquarters, and why they are an obvious fall favourite. Knix is revolutionizing an entire industry! We're proud to witness their impact and cheer them on. The winner of our Fall Favourites giveaway will receive a Knix Good to Go High Neck Seamless Bra ($60), HiTouch High Rise Legging ($98), and a Good to Go Oversized Hoodie ($110). Wear them for workouts, or wherever, whenever.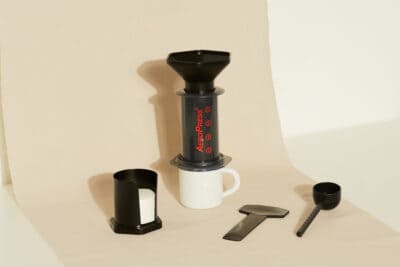 Dispatch Coffee
Maybe it's the chill in the air, or because the biggest book titles release in autumn, and we forever associate coffee and books together, but fall feels like the optimal coffee season. Dispatch is a woman-owned Canadian coffee company with sustainability top of mind. Fair-trade beans are responsibly sourced from 13 coffee-producing countries and come from small-scale farms and women-driven businesses. Our Fall Favourites winner will receive a 1 Dispatch Coffee Aeropress + Coffee Bundle (2X 333g bag of Blend Saisonnier coffee). Coffee that tastes good and does good—pair it with a slice of pumpkin pie, or enjoy while on a gorgeous fall hike. Find out more about Dispatch here.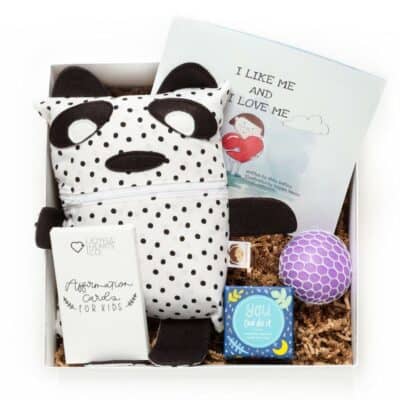 Crying Out Loud
The last few years have been incredibly tough on kids. Their mental health needs to be a top priority this fall, and always, and that's why this 'Kid Feelings' care package from Crying Out Loud jumped out at us.
The Crying Out Loud 'Kid Feelings' care package includes confidence-building and worry-easing tools to encourage healthy expression of feelings, self-love and compassion for others. Each care package includes Joyful Hearts Kids Affirmation Card Set, 3" Mesh Squish Ball, KidEssence Panda Worry Animal, 'You Can Do It' Thoughtfulls Card Set, and I Like Me and I Love Me by Abby Zaitley. We think it's a beautiful thing for a child to receive that also acts as a wonderful catalyst for conversations about big feelings. It's one of several care packages that Crying Out Loud carries, created to support mental health and healing. If you don't know the inspiring and touching story behind this Toronto boutique, you can read more on Crying Out Loud here. It's a special and important place.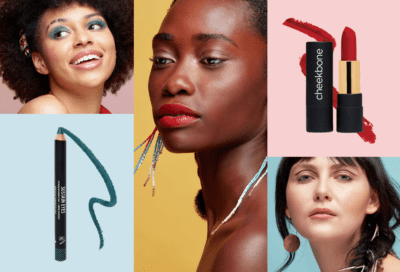 Cheekbone
We love Cheekbone for the quality, cruelty-free beauty products, and also love how the Indigenous and woman-owned brand has been fiercely committed to supporting Indigenous youth since day one, both through proceeds of sales and also by creating a space in the beauty industry where Indigenous youth feel represented and seen. Inspired by nature, our Fall Favourites winner will get to be one of the first to try out the new SUSTAIN Lip Kit, which includes SUSTAIN Lipgloss in shade Sweetgrass, SUSTAIN Lipstick in shade Kéyah, and SUSTAIN Lip Pencil in Sand. The collection is the perfect fresh day look for fall. Get it on Sephora.ca.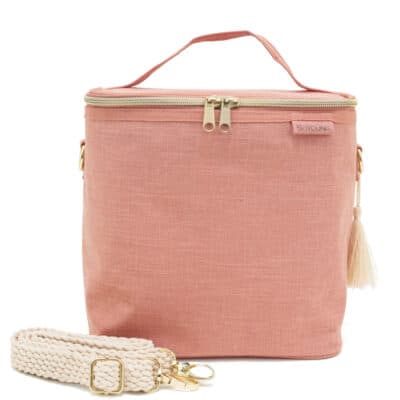 SoYoung
We first discovered SoYoung while shopping for our kids, as they make the sweetest knapsacks and lunch bags around. Then we were delighted to find out that SoYoung also has a collection for adults, including the most stylish and sustainable 'Lunch Poches' you ever did see. But it was founder Catherine Choi's recovery journey and message of hope that made us connect with the brand on a deeper level.
Our Fall Favourites winner will be gifted the newly designed 'Lunch Poche' in Muted Clay ($42). Crafted from their signature linen blend and inspired by the rich earthy reds of terra cotta, Muted Clay is the perfect way to celebrate living (and eating) well this season with a pop of colour and touch of down-to-earth style designed to elevate your lunch hour. Insulated interior and easy to wash—we love it so much, and even use it when working from home, to help structure the day by taking ourselves outside for a proper lunchtime. See more details here.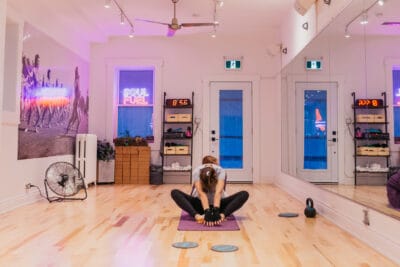 Soul Fuel Fitness
The fall season always arrives with the opportunity for a fresh start. If you are looking to add more fitness to your routine, Soul Fuel is a warm and welcoming studio in Toronto that offers an incredible variety of classes and personal training options that can be enjoyed at the studio, or from the comfort of home. Founded by MJ Shaw, and located at Dundas and Bloor, Soul Fuel is a space and community with incredible positive and uplifting energy and their whole mission is about incorporating fitness and training to feel one's best, both mentally and physically. We love that weight is not part of their sales pitch at all. The winner of our Fall Favourites contest will receive a One Month Unlimited Online/OnDemand Membership ($79), as well as a Soul Fuel Resistance Band ($20) and Soul Fuel 2-lb weights ($15). Combat anxiety and stress with joyful and energizing body movement. See the full lineup of Soul Fuel offerings here.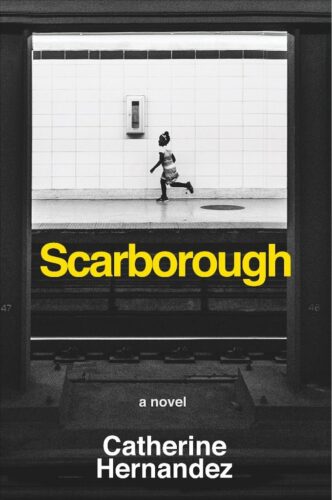 Arsenal Pulp Press
The award-winning novel by Catherine Hernandez is now an award-winning film! While Scarborough, the book, was published in 2017, we will always associate it with September of 2021. The film, directed by Shasha Nakhai and Rich Williamson, was one of the biggest titles to premiere at the 2021 Toronto International Film Festival, wowing audiences and critics alike with its powerful performances and deeply moving script. Scarborough was so well received that it won the Shawn Mendes Foundation Changemaker Award, and placed 1st runner up for TIFF's coveted People's Choice Award. If there was ever a Fall Favourite this year, this is it.
Scarborough offers a raw yet empathetic glimpse into a troubled community that locates its dignity in unexpected places: a neighbourhood that refuses to be undone. Read our interview with Catherine about the inspiring origin story behind the book, the fragility of community care, and what it has been like to see the words on her pages come to life on set… and beyond. If you haven't devoured this masterpiece, put it on your must-read list. Winner will receive a copy of Scarborough signed by Catherine.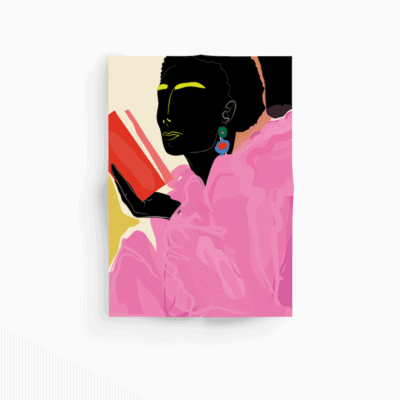 Rachel Joanis
We are huge fans of local artist Rachel Joanis, and feel lucky to have worked with her on Shedoesthecity's recent redesign. In recent years, her illustrations have become widely celebrated, creating work for clients like Bumble, The Four Seasons, Holt Renfrew, and Indigo Our lucky Fall Favourites winner will receive an 8 x 10 high resolution print of her piece entitled "Reading", which is part of a new collection of artwork titled "The Women". The collection celebrates women, female friendships and the beauty and joy of femininity.
"Inspired by the larger-than-life female role models in my life, these works explore intimate portrayals of women and challenge the viewers to question their own unconscious gender biases as they interact with the art," says Rachel. How beautiful would this look on your wall? Browse Rachel's beautiful portfolio of work here.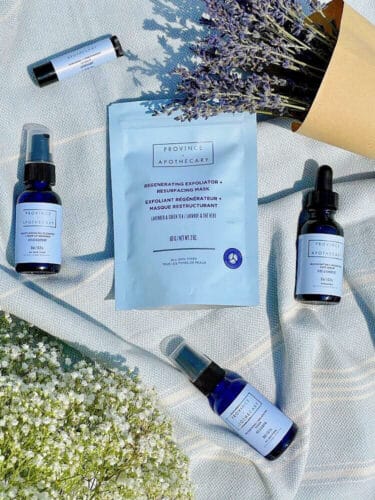 Province Apothecary
With every season comes a new set of skin challenges, and Province Apothecary is our go-to for solving them all. Julie Clark founded Province Apothecary after struggling with allergies and eczema all her life, and since that time she's helped thousands of others find skin solutions that provide radiant results and feel so good. Julie's quest to develop natural, organic beauty products began in her kitchen, and after successfully blending a few skin staples, Julie established a cult-like following. 9 years later (they celebrated their birthday last week) Province Apothecary remains one of Toronto's most beloved small businesses, but their loyal clients stretch well beyond the city limits.
Our lucky winner will receive a $75 gift card to find products best suited for their skin. Favourites include the Daily Glow Brush, Rejuvenating + Hydrating Serum, Healing Eczema Balm, and hydrating rescue balm—but check out the full Province Apothecary collection here.
We'd sure to love to win all of this. Good luck to you.
Shedoesthecity's Fall Favourites Giveaway is valued at over $800. Contest deadline has been extended to Monday, October 18th, 2021, at 3PM, and notified that same day. This contest is not affiliated with Facebook or Instagram.