Addiction, bipolar disorder, schizophrenia, and other mental illnesses show up a lot in film and TV. But too often, characters with these afflictions are stereotyped—rarely given the depth required to show the complexities of the issues. Patience, thoughtfulness, research, and care are necessary to say anything meaningful, and these qualities are apparent in Robin McKenna's powerful short film, Thanadoula.
Last month, we shared how filmmaker Virginia Abramovich used science fiction to explore mental illness in her film Between Waves, and for Thanadoula, Robin used animation. "I'm a documentary maker, I was never in animation, and I was thinking about how I could tell this story and it thought that bringing in this magic layer would be the way to explore the story in a more poetic way."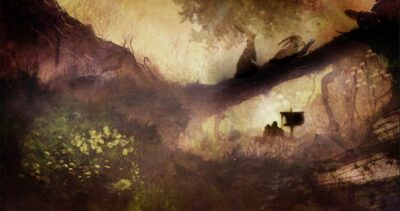 In less than 7 minutes, Robin's film shares the true story of two sisters entwined by love. When Annie disappears, her younger sister, Natalie, seeks her out in an unconventional way: as a thanadoula, accompanying the dying in their final stages. Between their slow and final breaths, Natalie finds a bridge between life and death and, ultimately, a pathway to her sister.
"We live in a death-denying culture. People just don't want to look at that," says Robin, who sees the growing industry of death doulas as a positive shift, "I think it's a beautiful idea, to be in service, or support to the person. It's really about presence."
The film explores the in-between space, between life and death, that we will all experience at some point. It also explores the in- between space where some individuals always live. Natalie relayed to Robin how her sister Annie was a "free spirit, a magical being… who never really fit into the ordinary world." Becoming a death doula, was a way to help reach her. "Her sister existed between worlds and now she was doing this work, helping people with this passage," says Robin, who was immensely moved by the story.
Thanadoula combines breathtaking animation by Elise Simard with narration and family archives, including photos, audio clips of Annie laughing, and even sound bites from an old cassette that Natalie found with Annie strumming a guitar. "There's this idea of exploring the invisible and what animation can do to create a feeling that is unlike what the eye can see. That is the most inspiring part for me."
Annie died many years ago. Sadly, her story is a common one: no one knew how to properly treat her illness; no one knew how to handle Annie. "They kept locking her up in these institutions, and she kept breaking out," says Robin. "She hitchhiked to Vancouver and ended up on the streets. We have this expectation of what is normal in culture, and we have a real fear when people don't fit into that."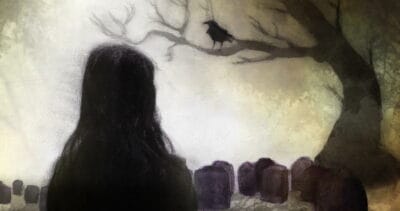 Conversations have shifted a lot in recent years, but there is still so much to learn when it comes to mental illness, and still so many unknowns. Thanadoula reminds us of that, while also encouraging empathy, compassion , and open-mindedness when supporting a loved one who cannot find peace.
Thanadoula is screening as part of the Rendezvous With Madness Festival. The film is available to watch online, throughout Canada, between now and November 7th. On November 4th, join Director Robin McKenna, and other filmmakers, for a conversation about death grief. All Rendezvous With Madness events are PWYW (Pay What You Wish).