Stephanie Sy fell in love with dance at age seven. She was in a ballet class, and all of the kids were given prop birds in bird cages to dance around with. From that moment on, she was hooked. Since then she's danced in LA and all over Vancouver, been in movies (John Tucker Must Die!!) and on TV, and earned a degree in kinesiology. Twenty-four years after that dance with the bird cage, Sy now owns and runs her own studio, PUR Movement, in her hometown of Richmond, BC. We caught up with the 29-year-old entrepreneur to discuss opening a business, how hard it is to make it as a dancer, and the power of movement.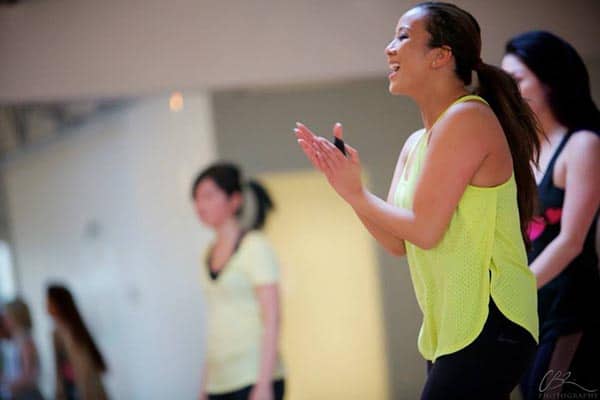 Shedoesthecity: When did you know that dance was more than just a hobby for you—that it was something you wanted to pursue professionally?
Stephanie Sy: I trained at a competitive dance studio; we trained upward of 35 hours a week and participated in annual competitions, so it felt like a profession by the age of 10!
SDTC: When did you open PUR?
SS: I opened PUR last year, and we officially began classes in January, 2013. It took me a few months to get it up and running all on my own.
SDTC: What made you want to open your own studio?
SS: I wanted to find a place where I could do all of my work under one roof, and at the same time provide a beautiful space for other like-minded individuals to work out. I wanted a holistic studio where we could do dance, fitness, training, and treatments for the mind and body—something that was out of the ordinary, eco-friendly, modern, and comfortable.
I also opened PUR because I felt that there wasn't a studio out there that offered dance and fitness at the high calibre of instruction that my team gives. There are very few studios in BC that offer this. I was tired of driving to clients and needed a place I could call home.  
SDTC: What do you offer at PUR?
SS: We offer drop-in dance, fitness, and Power Plate® Training. We have specialized programs that are cutting edge and used by professional athletes and celebrities. We do functional training because we believe in ultimate health and wellness. I want clients to age gracefully and be active for their entire lives. We also offer Registered massage therapy treatments.
SDTC: What has the reception been like so far?
SS: It's been interesting because I had this idea that it would be easy to set up a new business in the city I grew up and live in, but the truth is that because I had spent time in LA and working downtown, I knew those markets far better than my own city's. So networking and learning about the people that live in Richmond was really important. I'm still learning every day. We talk to our clients to see what they're looking for and need. We try to give people the best service we can; I hire the best in BC. We are growing and I hope we keep growing.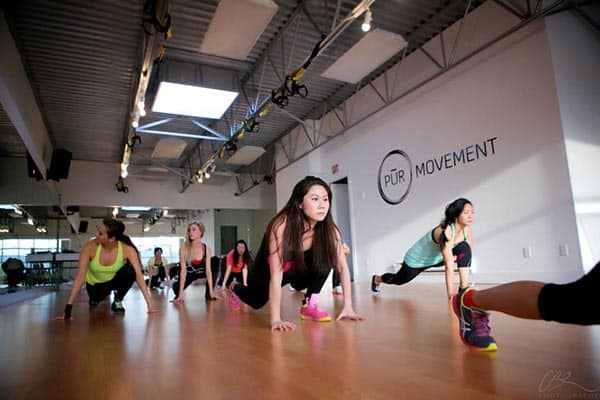 SDTC: How hard is it to make it as a professional dancer?
SS: You definitely have to network and get to know your niche and market. I've learned to have a thick skin and to not take things to heart. Auditioning every day and getting denied hurts, so I count my blessings when I book work. I have to keep pushing myself as a person, a dancer, an instructor, and a choreographer, and I am better and more well rounded because of it.  
With the commercial dance world, there are so many factors that you can't really control. It's not just about your talent and skill, its about your look, height, ethnicity, etc. Are you what the casting directors are looking for?
SDTC: How would you define success for yourself?
SS: I think about this all the time. I define my success as being content and happy with what I've accomplished. Opening PUR and leaving what was so comfortable was a major gamble, but I just had to do it because I was curious. I didn't want to live my entire life and not take the leap.
I view my career as successful thus far; I've been fortunate enough to be part of major motion films, television shows, commercials, print ads, and live shows. And I'm now doing more creative behind-the-scenes work like choreography, judging, and staging. It's really gratifying being able to get work, but to also give work to other professional dancers. That's the beauty of owning PUR: I'm now able to offer other professionals work, and to take their classes and learn from them in a beautiful studio setting. It's so gratifying because I built the studio from ground up! And hopefully it stays up. Ha.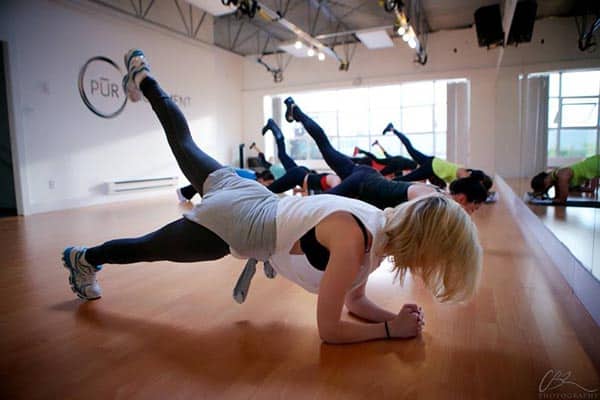 SDTC: Any advice for other women looking to open their own businesses?
SS: My grandmother owned her own business and so did my mom, so I've always been surrounded by beautiful, strong, and admirable women. I like the challenge and don't have a problem doing the hard work (but don't get me wrong, opening PUR has been the most stressful thing in my life so far). It's been hard and still is hard, but it's extremely gratifying to have clients that appreciate what you built for them.
My advice is to take the leap, but be as calculated and prepared as you can. Be open to learning a lot of new things (for me that meant everything from installing a sink to figuring out how to operate a computer software system).
SDTC: What do you love about dance?
SS: I love that dance is universal. It tells a story without words. It's beautiful to me that you can convey an emotion, message, or story through movement. I love that it makes people happy and helps them forget about their problems in life. It's an escape for me and I know it's an escape for others, too. When I dance, it puts me in a place of peace.