Score yourself some art and do some disco dancing in the dark: From pop-up
gallery shops to Earth Hour, this weekend is all about clever consumption.
Ahhh – it's also about choosing to go back to either 1978 or 1987.
Plus enter 1, 2 or 3 contests! SO MUCH GOING ON!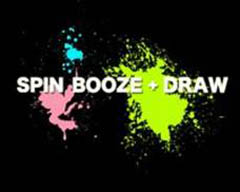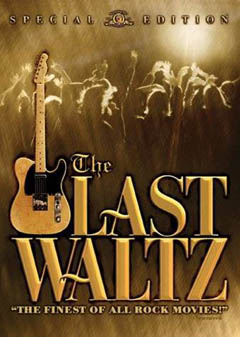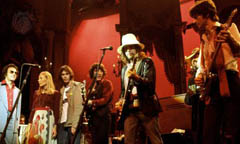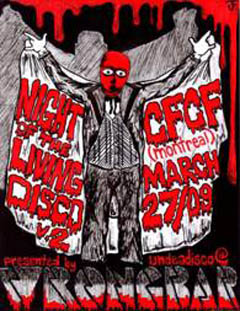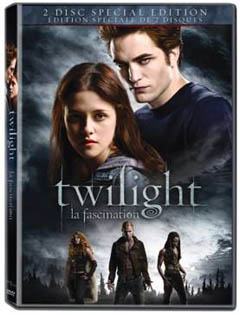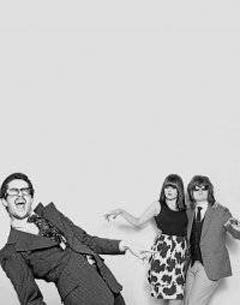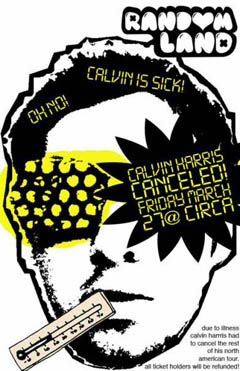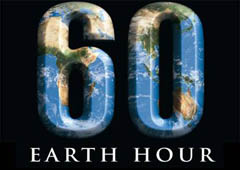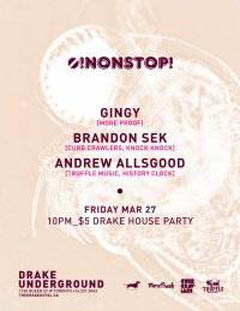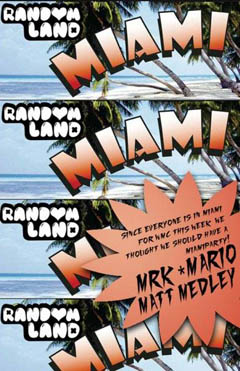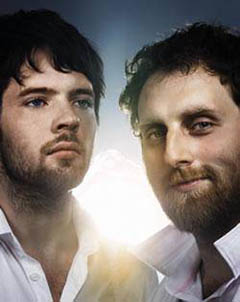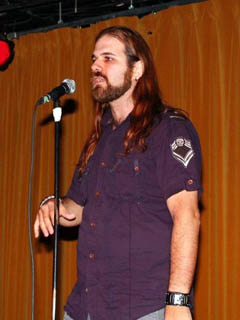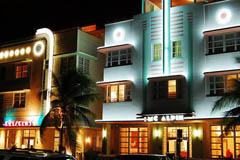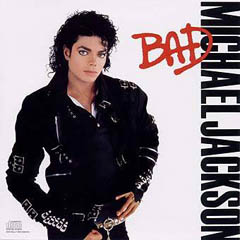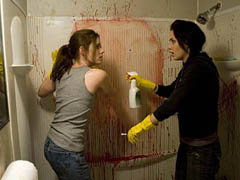 TONIGHT – JOIN US as we booze it up for the children.
Spin, Booze or Draw
This innovative fundraiser thrown by Canadian Friends of Israel Museum Young
Associates combines beats from DJ Vaneska, an installation from Israel
Museum, and an art lottery featuring 17 cutting-edge Canadian artists. The
event helps CFIM send children to visit the world-renowned Israel Museum
free of charge.
Tickets $50/$60 at door, with entry into the art lottery. Purchase ticket through link below NOW! Raise money and meet your spring fling.
Edward Day Gallery, 952 Queen St. W (enter through the MOCCA courtyard). 9
pm-1 am.
Want tix? www.spinboozedraw.com/
FRIDAY
FREE FILM FRIDAY GOES TERRIFIC WITH A CC on the rocks and a fat joint
At Innis Town Hall this Friday catch Martin Scorcese's "THE LAST WALTZ"
No guns or bad NYC cops just beats from The Band in this legendary
film about the end of a sixteen long hard journey touring on the road. Who
else joins this 1978 celebration? Joni Mitchell, Neil Young, Bob Dylan, Eric
Clapton, Neil Diamond, Ringo Star and Van Morrison. Drop us in an Orangeville field
with a 2-4of beer, and we will be happy to dance around the pick up truck
to Up On Cripple Creek all night long.
7-9 PM
Innis Town Hall
2 Sussex Ave, UofT land
Night of the Living Disco v.2
Vampires – oh how we want you to suck our blood. Wear your hottest Irma Vep
catsuit and master the art of
drinking beer with fangs. Dark, sexy disco care of Montreal's CFCF.
Wrongbar, 1279 Queen St. W, 10 pm. $10 cover.
Bare your fangs
CONTEST – TWILIGHT!!!
Our obsession with Robert Pattinson and the idea of swinging on trees with
our teenage lover WILL NOT DIE…just like a true vamp.
Enter to win a double whammy prize pack that includes Twilight DVD and –
kick-ass (for hundreds of years) – deluxe Twilight soundtrack. If you don't
win the grand prize? No worries, we can give runner ups the deluxe Twilight
soundtrack – plays best when lust and darkness rule the night.
E-mail: contests@shedoesthecity.com subject line SUCK ME
The In Crowd
Bangs, babes, boppin' beats. The In Crowd takes a field trip to The Annex
Wreck Room for a night of swinging soul.
The Annex Wreckroom, 794 Bathurst St. 9 pm
Ooh fun – retro posing.
Calvin Harris at Randomland
The new king of disco DJs at Circa this Friday night!! Scratch that – he's
sick. Instead super amazing Miami themed party.
Circa, 126 John St. 10 pm. $15 advance tickets: wantickets.com
! NONSTOP !
Dance all night to this, DJ:
GINGY (More Proof)
myspace.com/aintnothinbutging
BRANDON SEK (Curb Crawlers)
thecurbcrawlers.com/blog
ANDREW ALLSGOOD (Truffle, History Clock)
myspace.com/allsgoodinc
Don't you dare stop!
Drake Underground, 1150 Queen St W. 11 pm.
SATURDAY
Earth Hour 2009
Buy some candles and bundle up: Find yourself a skyline vantage point and
toast Mother Earth as the city skyline darkens for this year's Earth Hour.
We've spent all week thinking of cool parties you can throw sans
electricity.
Does Earth Hour count if you turn off the lights but turn on the TV? At 8:00 p.m. ET, CBC Newsworld will showcase what Canadians are doing to
participate in this powerful event. Canadians will have the opportunity to
witness the glow of their city lights vanish, demonstrating – through
darkness – the need for action against climate change.
During this special hour-long broadcast, CBC Newsworld will be calculating
its energy usage and offsetting its carbon footprint by purchasing carbon
credits in hopes of mobilizing the efforts of so many Canadians who work
tirelessly to ensure change for future generations – tune in but turn off
all your other appliances!
Follow at:
Twitter: earthhourcbc
ROM PROM IV: OCEAN DRIVE
The ROM Young Patron's Circle is turning the museum into a swanky South
Beach soiree-think palm trees, tanned legs, and imported Miami DJs. Want to
spend an evening where high culture meets high class? We have a pair of
spots to give away for the hottest ticket in town: Send an e-mail with the
subject line 'Ocean Drive' to contests@shedoesthecity.com to win. There are
still tix left at the ROM
SOphisticated
Quality tracks from quality ladies, with special guest DJ Dirty Dale
The Augusta House, 152 Augusta Ave. 10 pm. $5
They can see into your SOul
Junior Boys @ Mod Club
Canadian electro-gentleman: is there anything better?
Mod Club Theatre, 722 College St. Doors @ 7 pm
Poetry Slam Semi Finals @ Drake Underground
This is a whole lot more fun that it may sound
Watch 12 poets battle it out in a two-round wordgasm. Put on your sideways
French cap and go! br>
Starts 8pm. No open mic.
1150 Queen West
$5 cover
1987 Economic Upturn Party at Whippersnapper
As part of there Bizarre celebration series whippersnapper is hosting a
"1987 economic upturn" party. Celebrate a time of stronger financial
climates, synth pop music and soaring art sales and really big cell phones.
"golden girls" will be performing!
suggested donation of $5, all money goes to supporting the gallery.
ALL WEEKEND
Personal Belongings
We're calling this Urban Antiquing: Karamel and Studio Gallery are coming
together to create a temporary exhibition/pop up shop. Find a unique
treasure and take it home in one of the boxes used to build the exhibit.
FUN!
Studio/Ourspace, 294 College St, 2nd Floor. Saturday 12 noon-11 pm, Sunday
12 noon- 9 pm. Cash preferred.
Shotgun the giant tooth brush holder
Sunshine Cleaning
Emily Blunt and Amy Adams play a down-and-out sisterly duo of crime-scene
cleaners in this incredibly heartwarming film about love, loss, and family.
Shout out to Alan Arkin for, once again, portraying the world's coolest
Grandpa. Check back Friday for review in full.
We're already in love with this movie, and we think you will be too.
Think your life is f*cked? Sunshine Cleaning will put it in perspective.
AMAZING!
WHITE LIES CONTEST FOR SOLD OUT SHOW @ LEE'S PALACE
Good thing we've got extra tix to next week's show – Tuesday March 31
How can you not want to win tix to the band that everyone says resembles Joy
Division? Critics like to call these young lads from London 'cathedral rock'
– moody, dark and the kind of music you want to blast just before you watch
yourself cry in the mirror while taking sloppy sips from your goblet of red
wine. Get the picture?
If you like: The Cure, PJ Harvey, Black Rebel Motorcycle Club, U2, Joy
Division – then we think you'll dig White Lies
To enter to win e-mail: contests@shedoesthecity.com subject DEATH
Check these guys out:
http://www.myspace.com/whitelies
Oh how easy we fall for the broody musician.
ONLY TWO MORE SPOTS IN THE SHEDOESTHECITY GET HEALTHY VEGAN COOKING COURSE!