WAKE UP-IT'S SPRING!
Here's what you need to watch before you leave the house this weekend: ZERO on YouTube
Whether it's vogue-ing to Madonna or shouting 'YOU AIN'T VOGUE' with Fritz Helder, celebrate the end of Fashion Week and the beginning of Spring with blondes, beats, and pillow fights.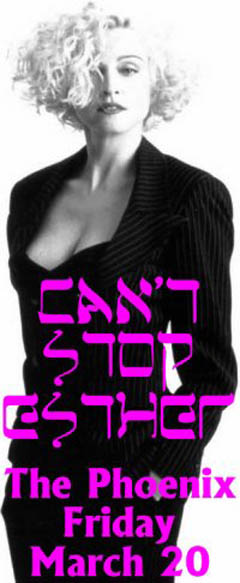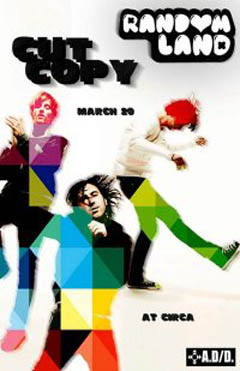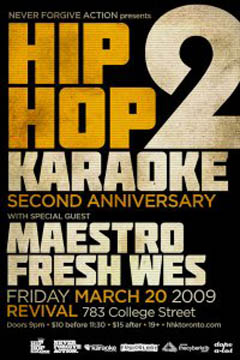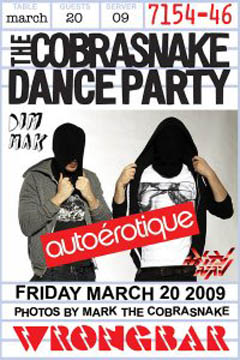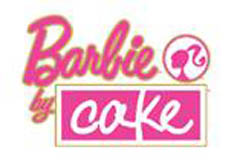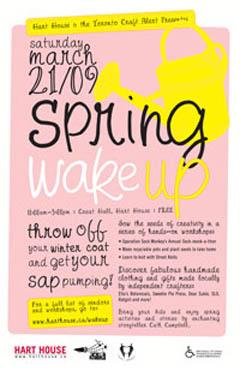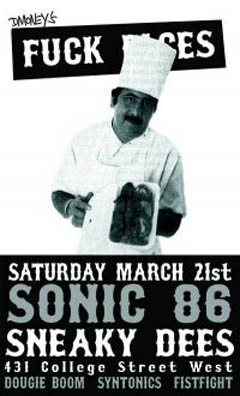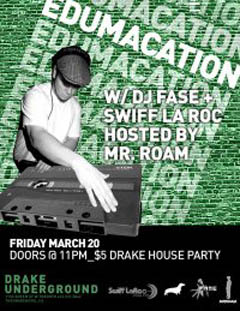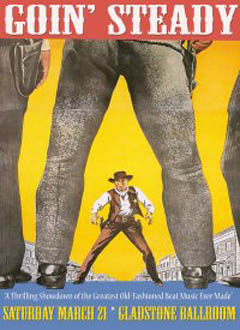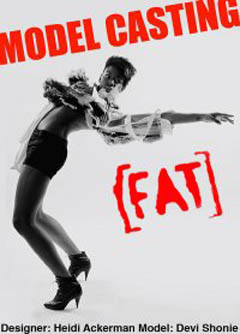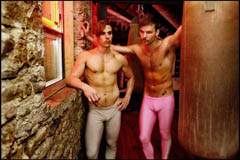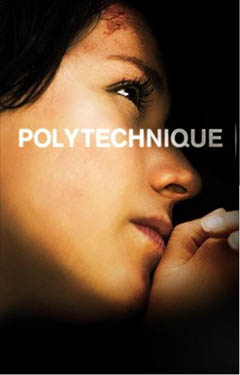 FRIDAY
Can't Stop Esther
Multimedia Madonna Extravaganza!
If one human being could be described as a multimedia experience-Madonna would be it. Celebrate the Platinum goddess of re-invention and (faux) regal accents this Friday at Can't Stop Esther-Toronto's tribute to the Material Girl. Be sure to excess-orize to the max, and try not to get poked in the eye with a cone bra. Ouch.
www.cantstopesther.com
Phoenix Concert Theatre, 410 Sherbourne St, 11 pm
$10
Cut Copy in Randomland
Australia's most charming dance addicts bring their beats to Toronto. Get in line to buy these foxy Daft Punk tourmates a beer.
www.myspace.com/cutcopy
Circa, 126 John St. 11 pm
Hip Hop Karaoke Second Anniversary
Let your back-bone slide: Maestro Fresh Wes is in the house to help celebrate the Second Anniversary of this Toronto institution.
Revival, 783 College St. Doors @ 9 pm, $10 before 11:30/$15 after
www.hhktoronto.com
The Cobrasnake Dance Party
Start practicing your vacant drunk eyes: Mark the Cobrasnake invades Wrongbar, flashbulbs poppin' fresh, for a Fashion Week dance party.
Wrongbar, 1279 Queen St W. Doors 10 pm, $10 before midnight
WANT TICKETS?
SATURDAY
Happy Birthday Barbie at Sephora
Get dolled up to celebrate Barbie's birthday, and her new makeup line-Barbie by Cake, available exclusively at Sephora. Get there early-slices of cake and goody bags while supplies last!
At your favourite Sephora-10 am 'til close.
Hart House and Toronto Craft Alert Present: Spring Wake Up!
Feelin' crafty? On Saturday, Hart House is hosting a bunch of free, hands-on workshops, on everything from Sock Monkeys for a good cause, to organic eating on the cheap.
12-3 pm: Sock-Monk-A-Thon
Craft your own Sock Monkey and, with the help of Clowns Without Borders South Africa, send it overseas to bring smiles to children living in communities affected by HIV/AIDS. Or, keep your sock monkey and send a donation, instead.
2 pm: The Daily Apple: How a Family of Two Can Eat Fresh and Organic for Under $25 a day
Learn the ins and outs of economical organic eating, presented by The Daily Apple. And why not take your inspiration even further with She Does The City's Get Healthy 4-Week Cooking Course? For the Love of Food
AND, for the less structured craft enthusiast, drop in on knitting workshops from Street Knits, or learn how to make your own recyclable pots, with seeds to take home (perfect for starting your very-own recession-friendly apocalypse garden!)
www.harthouse.ca/wakeup
Great Hall, Hart House
11 am – 3 pm, FREE!
PILLOW FIGHT TORONTO
Get feisty at Yonge and Dundas Square on Saturday afternoon. Bring your softest, fluffiest weapon (the less feathers, the better! Think synthetic.) and ready, aim, PILLOW FIGHT! Just remember the rules: no unwarranted pillow attacks on the unarmed.
Dundas Square @ 3 pm
The Fashion Week Finale: Burroughes Fashion Week Loft Party
The fiercest fashion ticket in town: She Does The City co-hosts Fritz Helder and The Phantoms, Parallels, Azari & III, and Tuxedo Mask at the historic Burroughes Building Penthouse Loft. Sip pretty on Danzka Vodka and Steamwhistle Beer, and celebrate the fall collections and the beginning of spring. For tickets: http://www.automatt.net
Burroughes Building, 639 Queen St. W
Doors: 9 pm
Fuck Faces
If you couldn't make it out on St. Patrick's Day because you, like, have a job and stuff, why not celebrate retroactively by gettin' sweaty to one of Dublin's finest DJ's? Scutch from Sonic 86, along with all your favourite Fuck Faces residents, will be rocking the crowd at Sneaky Dee's this Saturday.
www.myspace.com/soniceightysix
Sneaky Dee's, 431 College St W. 11 pm
Edumacation
DJ Fase was one of Toronto's first underground hip-hop DJs-and his credentials include stints with Africa Bambaataa, The Roots, De La Soul and Nas. Spend your Saturday at Hip Hop School and get educated.
Drake Underground, 1150 Queen St W
DJ Fase w/ Swiff La Roc & Mr. Roam, $5
6th Toronto Timeraiser
Not your average fundraiser-Toronto Timeraiser allows you to pledge volunteer hours for original art work, silent auction style. Spend the beginning of the evening speed-dating with different organizations to decide where you'd like to volunteer your time, then let the bidding begin!
The Distillery District, 55 Mill St.
Register at www.timeraiser.ca
Goin' Steady
Twist and shout to old fashioned beats in the old fashioned ballroom-tease your hair up to there, bring your dancing shoes, and get ready to go steady.
The Gladstone Ballroom, 1214 Queen St W
SUNDAY…
is all about getting famous
[FAT] Casting Call
WORK IT GIRL! Toronto Alternative Fashion Week is looking for models of all shapes and sizes to strut their stuff down the runway.
Glam Studio and Gallery, 649 Queensway. 1-7 pm
Boytech is making a music video and needs YOU!
Boytech (aka next hot sh*t act to come out of Toronto) are an independent electronic/pop duo consisting of Zion Lee (Jack Wilde) and Randle Savoy (Chris Wind) and they are shooting their second music video on Sunday March 22 for a track called 'Black Lioness'. It's a performance based video with a pop/dance/art vibe and they need YOU to spice it up.
This Sunday, head to Ryerson University Image Arts Building, 122 Bond St. all crew call is 9am.
If you are interested than contact the 'art director' …. 647 891 2696 or email boytech.com@hotmail.com
**You must bring three outfits (party-attire) at least 2 dresses and two pairs of stilettos
See what you are in for: http://www.myspace.com/boytechmusic
ALL WEEKEND LONG
POLYTECHNIQUE
Everyone should go see this film about the Montreal massacre in 1989, when fourteen young female students were shot dead at Ecole Polytechnique by 25 year old anti-feminist mad man Marc Lepine. The immortalizing of this horrific day on film means a new generation will work to ensure the 14 women killed at Ecole Polytechnique will always be remembered and finally the stories from the surviving victims will be heard. A beautiful and moving film that is important to go and see. See full review and interview with actor Karine Vanasse here