Garbage Strike? LCBO strike? Can't stop, won't stop! We're not letting garbage mountains and faux-hibition get us down! It's Pride Weekend, and who needs the liquor store when your favourite bars have 4 am last call? Whether you're checking out a chill patio or living it up Pride style there's plenty of party action happening this weekend to distract you from the work action. The best thing about 4 am last call? You have time to squeeze in all the things you normally have to choose between. HOT TIMES!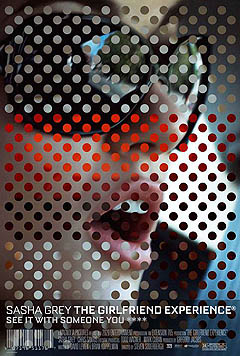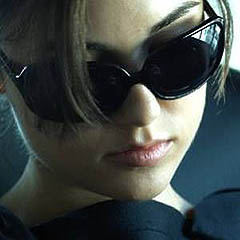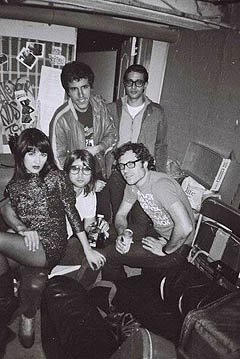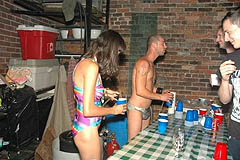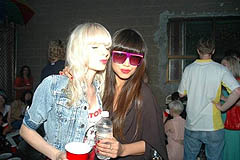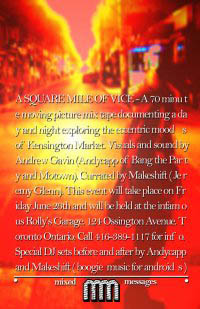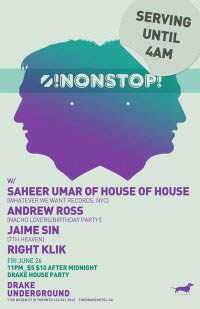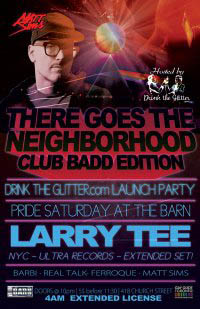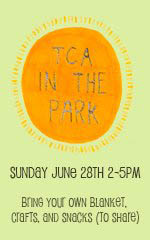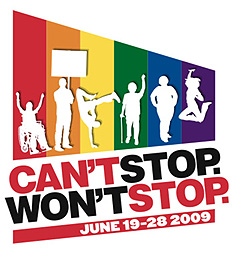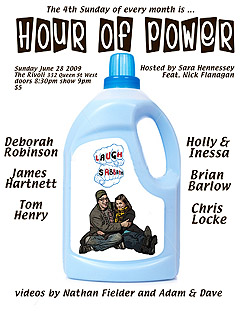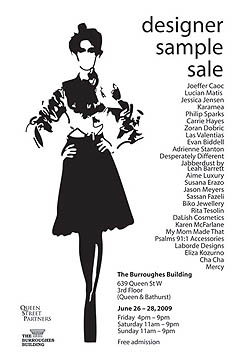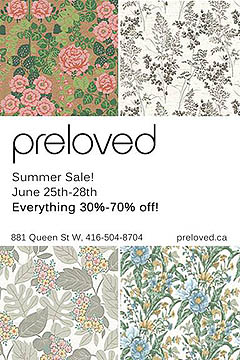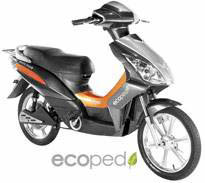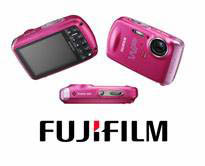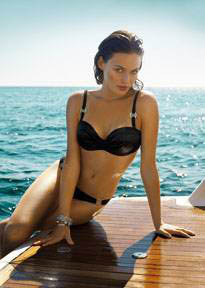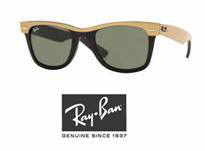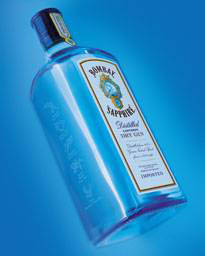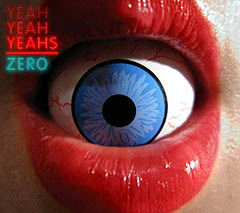 Yeah Yeah Yeahs
Tickets for the August concert went on sale this morning!! Take it from someone who's seen them 4 times: you don't want to miss this.
FRIDAY
The Girlfriend Experience Opens in Theatres
She's young, beautiful and makes money f*cking strange men in NYC. She's what they call an uptown call girl – and Steven Soderbergh's film The Girlfriend Experience takes you through her secretive Manhattan life where she balances a boyfriend with high paying clients. Recently filmed, the story unwinds in the weeks leading up to the presidential election. The usual decadent spending from Wall St. bankers has been crippled by the economy – as has their egos – but they still look to Chelsea (played by real-life pornstar Sasha Grey) for comfort, companionship and release. Go see this with someone you f*ck, or want to.
Check site tomorrow for full review.
Mixed Messages Presents: A Square Mile of Vice
Toronto DJ Andy Capp has created a 70-minute moving picture mix tape chronicling a day in Kensington Market. Come to the screening, bookended by DJ sets, and check out Kensington through Capp's eyes.
9:00 pm -2:00 am, Rolly's Garage, 124 Ossington Ave.
!NONSTOP! featuring Saheer Umar
New York Cares: Saheer Umar brings his classic NYC deep house sound to the Underground. 4 AM LAST CALL.
11:00 pm – 4:30 am, The Drake Underground, 1150 Queen St. W.
ALL NIGHT LONG @ THE SOCIAL
Voted "Toronto's most sexual band" (by who we aren't sure) ALL NIGHT LONG is revving up the guitars, shinnin' up the skins and swaddling the keys in anticipation for one helluva instrumental yowsa
They start at 10:45 SHARP!
$5
1100 Queen St. West
OPEN TILL 4AM!
SATURDAY
Dyke March
The serious sister to the Pride Parade, the Dyke March is a critical mass political demonstration. Support and revel in the strength of women! (Pay attention or you may get swatted by a giant left breast, happened to me on a sharp turn detour a few years back – didn't hurt but was sweaty.)
2 pm, Church and Hayden.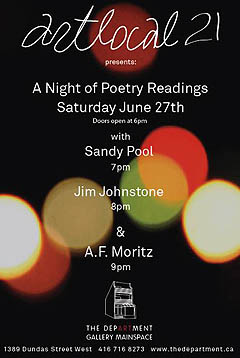 Artlocal27 Presents: A night of poetry reading at The Department on Dundas West
THE DEPARTMENT is a place where culture happens. The four level Toronto storefront is a creative hive dedicated to art, music, and design. THE DEPARTMENT houses an art gallery, five creative studios, and a music rehearsal and recording facility. If you are looking for something a little more quiet but full of interesting peeps to chat with over wine in between readings – then check this out.
Sandy Pool – 7PM
Jim Johnstone – 8PM
A.F Moritz – 9PM
www.thedepartment.ca
There Goes The Neighbourhood-Pride Edition
This is the official launch of new Canadian gossip site drinktheglitter.com (who scored a hilarious shot from the Perez Punch Out) so expect betch fets galore! 4 AM LAST CALL!
10:00 pm – 4:00 am Pride Edition @ The Barn, 418 Church St.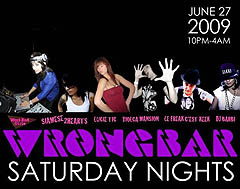 WRONGBAR SATURDAY NIGHTS – West End Girls Edition
Hosted by Nastymix and Pink Mafia
Featuring:
Siamese2Hearts, Violca Mansion, Le Freak C'est Keek, DJ Barbi & Lucie Tic
10 – 4AM
1279 Queen St. West
Sophisticated-Pride Edition
The Sophisticated way to celebrate Pride? SURPRISE DRAG DJ SET!
11:00 pm – 2:00 am, Augusta House, 152 Augusta Ave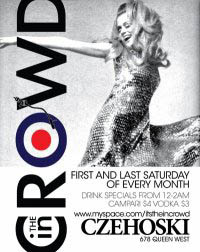 The In Crowd
Spend your Saturday shaking it with The In Crowd-sip $4 Campari and get down to Motown with a hint of disco fever
11:00 pm – 3:00 am, Czehoski, 678 Queen St. W.
Can't Stop Esther-Pride Edition
Bust out for the Queen of Re-invention for this special Pride edition of the Madonna Marathon! 4 AM LAST CALL!
9:00 pm – 4:30 am, Drake Hotel, 1150 Queen St. W.
TCA in the Park!
Bring your own blanket, crafts and snacks for a sunny afternoon of craftmaking. Who knows, maybe you can barter your wares for something cool? Or even better, use up some of that mounting trash and make a work of art! Yeah, crafts, sunshine and stinky garbage – what could be better? Seriously though, lemonade, friends and glue makes for a good time.
2:00 pm – 5:00 pm
South End of Trinity Bellwoods Park
SUNDAY
PRIDE PARADE!
You know how it goes-from short shorts to feathers to onesies to greased man-chests, Pride is all about getting sweaty, sexy and proud. Come celebrate with the rest of the city!
2 pm at Bloor and Church
GAY BASH – The Wedding Edition
3-10PM, BBQ. BEATS. BEER. BRIDAL
Where the House of Helder and friends celebrate -certainly the most colourful Queen West pride event. Cap a great weekend off and laser dance topless with a juicy hamburger. DJ's Shit La Merde and Barbi and featuring live performance by Candy Coated Killahz.
Purchase $20 tix at Lavish & Squalor 253 Queen St. West or Chasse Gardee 1084 Queen St. West
6 Noble Street
Laugh Sabbath – Hour of Power
Not quite up to getting down and dirty on a Sunday night? Fine – just be amused by it. Hosted by Sara Hennessey featuring Nick Flanagan, the monthly comedy night HOUR OF POWER will have you keeling over with laughter.
@ The Rivoli
332 Queen St. West
8:30 PM
Show 9PM
$5
ALL WEEKEND
Discover Wine
Toronto's largest-ever wine tasting event will transform Nathan Phillips Square into a replica of the Napa Valley's Mondavi Vineyard . If the LCBO strikes, Canadian wine is all we be drinking, so come out this weekend for some international flavour.
Nathan Phillips Square, June 25th-28th
Designer Sample Sale
Addicted to Biddell ? 25 Canadian designers, including the man himself, will be selling fashions for 30-50% off regular price at The Burroughes Building this weekend.
Friday 4pm-9pm, Saturday 11am-9pm, Sunday 11am-9pm, 3rd Floor, Burroughes Building
preloved Summer Sale
Everything at the sweet boutique will be 30-70% off!
June 25th-28th, preloved, 881 Queen St. W.
HOT TIMES – oh yes it is!
Have you entered our contest? One lucky reader will reap the rewards of $2500 worth of summer fun, fashion and outdoor gear.
– An Ecoped electric bike… this thing looks like a Vespa but runs quietly on battery with enough kick to have you zoom from downtown to uptown in style. We tried it yesterday and it is clearly the most environmentally friendly and fun way to get around quickly with zero hassle. No insurance, park it like a bicycle and you don't need a special license.
– Fujifilm Z33WP – this hot new digital camera can go swimming with you and has a special feature called Blog Mode so you can upload pics quickly for all to see. Small and stylish – it fits nicely in a clutch for a night on the town.
– $120 gift certificate to CHANGE lingerie. Yes we love the cute lace bras and panties – but have you checked out the swimwear? Amazing.
– Ray-Ban Wayfarers, the most classic sunglasses that have made a bold fashion statement ever since Audrey Hepburn adorned them in Breakfast at Tiffany's
– Evian Prize Pack – for when you are hosting a garden dinner party and want to impress serve your guests haute couture water tipped from a Jean Paul Gaultier or Christian Lacroix bottle. That and much more!
– Bombay Sapphire – the drink of choice for sexy summer nights – winner can use the Bombay Sapphire Collins kit to shake up a delectable cocktail for all. Classy.
– Summer Fragrance Gift Pack – OH MY! Choose from Marc Jacobs Summer Splash Lemon to ckIN2U Heat, Davidoff Cool Water Woman Cool Summer or Eternity Summer. A fragrance for every outfit.
– NAIR prize pack – feel confident and hairfree in your short shorts or bikini. It's hot! Show some skin!
– Hawaiian Tropic Gift Pack – I learned the hard way this week that not wearing sunscreen is not fun. Lather on the famous coconut scent and protect yourself with lotion that leaves you feeling silky not greasy.
– K-Y Intense. We guarantee this will add spark, sensation and intimacy to your summer. How you use it is up to you.