Eww. The weather is not very nice right now but that is not going to stop us from adorning a balaclava and heading to Hip-hop on the microphone, rallying for underpaid workers, be-bopping at The Boat or knitting scarves in The Green Room. (umm, on second thought let us swap scary bank robbing ski mask for our over the top Russian hat )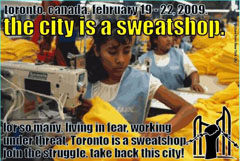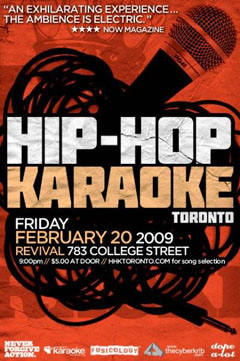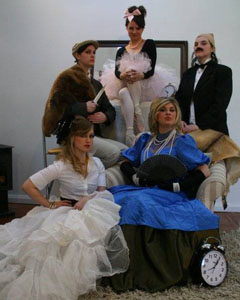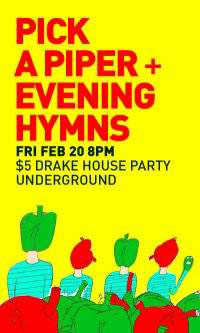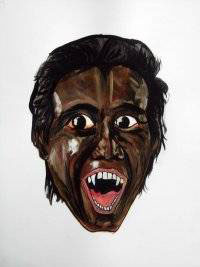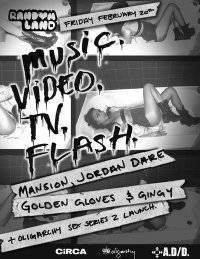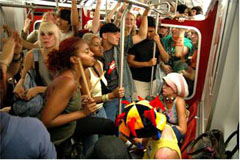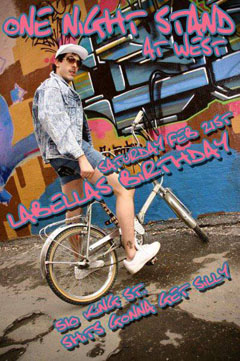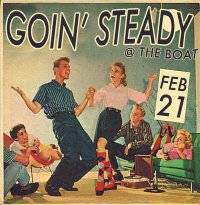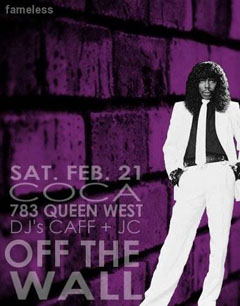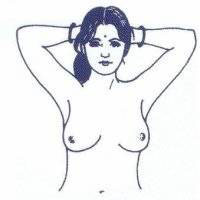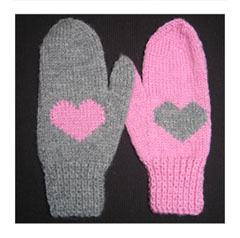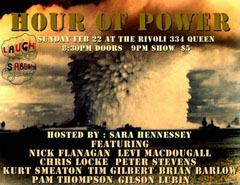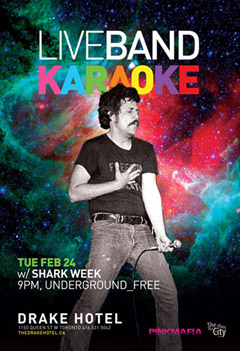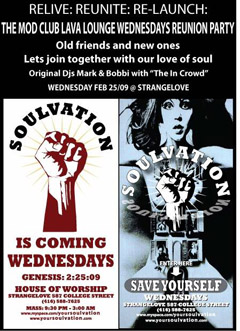 FRIDAY NIGHT
The City is a Sweatshop – Get Tuned In To The Underbelly of Toronto
Hear non-status people and grassroots community organizers from across North America speaking about cities like Toronto laying bare the sweatshop like conditions many migrants face.
7pm
Steelworkers Hall 25 Cecil Street
The City is a Sweatshop
HIP-HOP KARAOKE @ REVIVAL
Ladies and gents, if you have not yet embarked on this evening of fancy rhymes and bust-a-moves, do yourself a favour and check out Hip-Hop Karaoke. Don't just take it from us: "An exhilarating experience…the ambience is electric." NOW.
What will it be? Notorious B.I.G? Tu-pac? A little Salt-N-Pepa please.
783 College
$5
www.hhktoronto.com
She Said What? LOL sketch at The Comedy Bar
…because in mid-winter recession it's important to laugh. A ha ha ha, your skits are so funny!
RESERVE YOUR TICKETS BY EMAILING: tickets@comedybar.ca
$7
945 Queen St West
7:30pm
Live Music in The Drake Underground
Pick A Piper is a sweet band from Nunavut, melodic and catchy. If you like Broken Social Scene or Flaming Lips than you will enjoy this band at close range. If you were ever to make a dramatic run on the tundra in an effort to escape the hectic nonsense in your life, than I'd imagine this would make a great soundtrack.
http://www.myspace.com/pickapiper
And hailing from Peterborough EVENING HYMNS is chant like rock that goes well with an outdoor fire – oooh, how convenient that in the sky yard, turned chalet, you can enjoy a fire and roast a marshmallow. Grab a stick and get gooey; a most romantic way to kick off the weekend.
http://www.myspace.com/eveninghymns
Doors @ 8PM –> COME EARLY ends @ 11PM
$5 Drake House Party
Art Opening, Hunter and Cook at Silver Falls Vintage (aka Hunter and Cook headquarters)
Hunter and Cook is pleased to present NutBush City Limits, new work by Shay Semple
Spooky drawings best interpreted with a glass of red and giant dark rimmed specs.
Opening reception Friday February 20th, 7pm -11pm
15 Ossington
MUSIC, VIDEO, TV, FLASH
Pink Mafia is hosting a party to kick off the launch of Oligarchy Clothing's new Sex Series line. Have you seen these tees yet? Off the hook scandalous. Choosing the hottest local edgy babes to pose in masks, s&m style undergarments and nothing – Oligarchy is causing a stir with this provocative line.
Aside from the Tees, Montreal's Jordan Dare will be spinning as well as hot sh*t Mansion, Golden Gloves and Gingy.
CiRCA – 126 John Street
SAT
It's another semi-impromptu rebel-rouser Subway Dance Party
3:00 PM, Sharp! (Over by around 5:00)
Meet at the giant horseman statue in the middle of Queens Park. To subway there, walk directly south from Museum Station.
A metropass/tokens and an Ipod or Mp3 Player
What is this exactly? When a large mass of eccentric individuals decide to stuff themselves in the TTC and dance out of control to their own soundtrack. If you are fifteen with nothing better to do, than this is amazing. If you are a freaky fifty year old hippie – you will also fit in. For all of us in between? Why the hell not. FACEBOOK EVENT
One Night Stand @ West
Do you seek the kind of evening where you first meet up with girlfriends for pre-drinks, help each other with make-up, bitch about work and then stumble out to hit the club and go WILD WILD WILD?
This is it.
510 King St West
Free entry for girls before 11 and complimentary boooooze.
510 King West
Cover – estimating $10
Goin' Steady @ The Boat
It's about a girl that I once knew, she took my love and then ran around with every single guy in town – HEY HEY WHOMBIDIDDYDIDDY –ahhhhhhhhh!
For all you runaround Sue's out there who have problems settling down – trying Goin' Steady, it suits the winter.
Do this right: wear a vintage skirt and invite the gals over for baked Alaska and practice your twist in the living room ahead of time. Come on cool cats it's time to jive! (did I really just say that…it has pep…)
158 Augusta
OFF THE WALL
Throw back anthems to get melodramatic too:
Technotronic
Aaliyah
Prince
Missy Elliot
@ COCA
783 Queen St. West
SUNDAY
Happy Tits – Intimate Workshop on maintaining Breast Health
…an ounce of prevention is worth a pound of gold
Holistic nutritionist, reiki practicioner and certified Healthy Breast Teacher, Jae Steele, is holding a small gathering for women and transpeople, to teach and emphasize the vital role that preventative health practice plays. Topics on the agenda will include:
* the relationship with our breasts
* breast massage to move the lymph
* breast mapping (more comprehensive than a typical self-exam!)
* breathing exercises for cellular health
* the psycho-spiritual connection (heart/fourth chakra)
* nutritional allies and lifestyle choices for healthy breasts/breast cancer prevention
To register, you need to e-mail getitripe[AT]gmail.com, with "Breast Workshop, please!" in the subject line.
Cost: $35
Sunday – 2-5PM, location disclosed through registration, but Queen West area
They are beautiful – keep 'em happy and healthy!
Vintage Fashion Bazaar @ Studio Gallery
Is there a better way to spend a Sunday than perusing hot vintage finds in Toronto's most electric and trendsetting gallery while sipping on a latte from Manic Coffee (pick up half a block West)? NO.
Men's and women's clothing, shoes, and accessories from the closets of some of Toronto's expert vintage shoppers will be on sale.
NOTE TO FASHIONISTA READERS: Each season, Studio will select twenty of their favorite vintage fashionistas as vendors. If you are interested in participating at the Spring 2009 Edition of the Toronto Vintage Fashion Bazaar, please contact Vanessa at vanessa[AT]studio.to
294 College st., 2nd floor
(Above the Savannah Room)
1-6 PM
Shoppers are encouraged to bring their own shopping bags.
Refreshments will be available for sale.
$5 entry
Crafty Crafting for a Good Cause at The Green Room
http://torontocraftalert.ca/
http://www.streetknit.ca/
Grab a pint, some killer pad thai and knit a hat for those less fortunate. Gab amongst friendly crafty types and relish in each other's creativity. WONDERFUL!
296 Brunswick – access off back alley…Toronto's most romantic student haunt.
Laugh Sabbath
Catch some of Toronto's top stand up this Sunday in the back room at The Rivoli
Word on the street is that there is also top-notch karaoke happening upstairs.
8:30 PM Doors, 9PM Show – go early to snag a seat
$5
334 Queen St. West
MARK IT ON YOUR CALENDAR'S – NEXT WEEK IS HOT!
First Stop: TUESDAY FEB 24 – LIVE BAND KARAOKE @ THE DRAKE UNDERGROUND
You must join us for Live Karaoke in the Drake Underground. The rush that one feels blaring out angsty Hole while being backed by a band is exhilarating. Come early for cheap eats! Shedoesthecity and Pink Mafia will be there by 9PM.
…the most fun you will ever have mid-week.
WEDNESDAY FEB 25 – SOULVATION @ STRANGELOVE
Is it back? Is it really? Don't tease me.
Our favourite night from the late nineties has returned!!! BLESS YOU MARK HOLMES.
It was the place to go to meet skinny men in skinny ties. It was the place to dance on the bar to Petula Clark's DOWNTOWN. It was the place where some of us chipped our teeth. It was the place where we fell in love.
Back then it was Mod Club Wednesdays at Lava Lounge and now we reunite and relaunch for SOULVATION.
Fifty bucks says they kick it off with Tears of A Clown…and when they do I will be forever twenty-one.