REBEL YELL! Spend the next three days taking the road less travelled, with Feminist Porn, Alternative Fashion, indie bands, and fake DJs. Then do some good, clean some streets, and reward yourself with tasty home-grown vegetables. The DVP is closed and it's going be gorgeous , so stay in the city, bike everywhere, and tan as much as possible.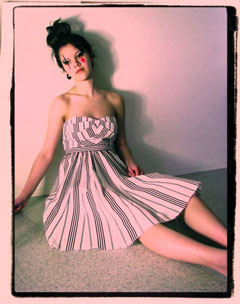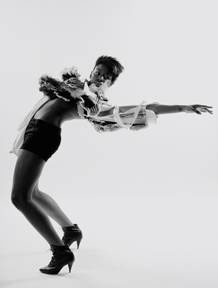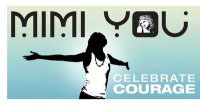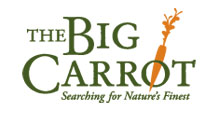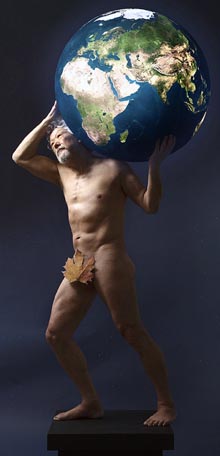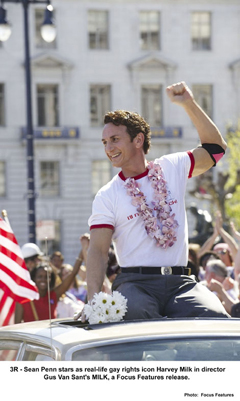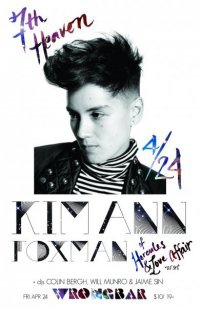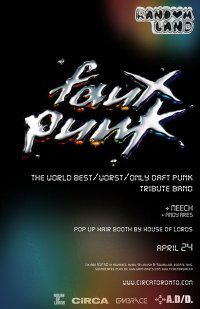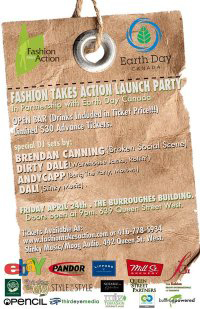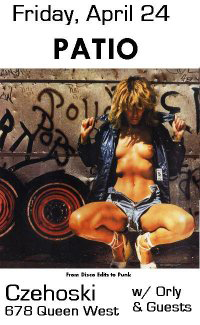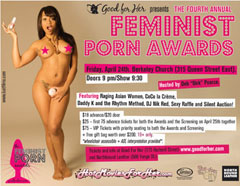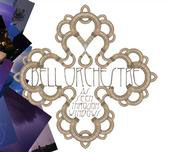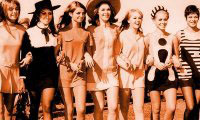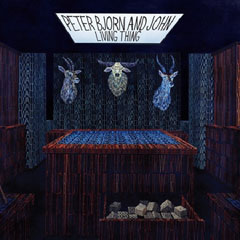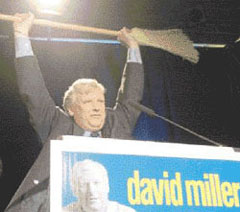 TONIGHT
[FAT]
The Fermenting Cellar at the Distillery is alive with fashion designers, models, artists, photographers, bands, contortionists and interpretive dancers. If you want a night full of inspiration, leggy runway struts and young Toronto creative talent – then go at 6:30 and stay until 1AM. There is a bar, a line-up of completely different fashion shows and painted ladies. (see our fashion section) $25 gets you all night access – so come tonight or tomorrow to join the festivities. We are especially excited to walk in the uber fun circus themed BREEYN show at 7:15 pm and at 10:45, we will be watching front row as SDTC contributor and one-to-watch designer Kirsty McKenzie – showcases her dramatic collection.
SEE OUR SPECIAL FAT SECTION that profiles both models and designers:
Celebrate Courage Workshop
MiMi + You, an organization that celebrates the courage of women walking away from violence and living in shelters, encourages healing by creating something beautiful. Join their necklace-making workshop at The Spoke Club and help create a piece of jewelery that can be sold for a good cause. The necklaces will be sold on MiMi + You's website, with proceeds going to Shelternet.ca.
$20 donation to participate. 6:30-8:30 pm, The Spoke Club, 600 King St. W, 4th Floor.
PLANTING YOUR BACKYARD OR ROOFTOP GARDEN
Learn how to earth-mother out and plant a low-polluting garden, no matter what your city space. Mmmmm, fresh herbs and veggies for your homemade brunch. Very impressive.
7-8:30 pm. Free. Big Carrot, 348 Danforth. 416-466-2129.
ENVIRONMENTAL DEFENCE
Captain Suzuki lays down some hard truths about the environment.
6:30-8:30 pm. $35, stu/srs $25. Convocation Hall, 31 King's College Circle. 416-978-8849.
****we interrupt this newsletter to bring you an important message: HAVE YOU ENTERED OUR SHOW YOUR GREEN CONTEST? $1500 value in eco-friendly prizes*******
FRI
REBEL FILMS
A screening of Gus Van Sant's MILK, with a discussion. Perfect for fueling politically-charged post-movie cocktail debates.
7 pm. $2 sugg. OISE, 252 Bloor W. 416-535-8779.
Kim Ann Foxman DJ Set @ Wrongbar
Hercules and Love Affair's Kim Ann Foxman flies solo at Wrongbar this Friday.
10 pm, Wrongbar, 1279 Queen St. W. $10
Faux Punk
Anyone's who's seen Daft Punk live knows the feeling-somewhere between alien abduction and World's Coolest Dance Party. If the tribute crew is half as good as their Parisian heroes, this night will blow your socks off.
10 pm, Circa, 126 John St.
Fashion Takes Action
Because the Earth is important and we like an open bar. Help Fashion Takes Action, Earth Day Canada, and She Does The City celebrate with this FTA Certified Green event. Tickets are $40 and selling fast. Go here for more on this AWESOME event…
9 pm, Burroughes Building Penthouse Loft, 639 Queen St. W.
PATIO
After midnight, $3 vodka under the stars. It's magic, we know.
10 pm, Czehoski, 678 Queen St. W.
Good For Her Presents: The Fourth Annual Feminist Porn Awards
Whether it's panting with pleasure or pausing to think, the Feminist Porn Awards are sure to inspire lust, lively debate, and lots of good conversation. Read all about them here. We are honoured to be presenting an award to Male Hearthrob of The Year. Who is that you say? Well – you'll have to go.
Ever wondered what it's like to be a porn star? We interviewed Courtney Trouble.
Doors at 9 pm/Show at 9:30. Berkeley Church, 315 Queen St. E.
BELL ORCHESTRE
This experimental and spacey Montreal outfit bring their swirling, melancholy melodies to life at Courthouse
Courthouse, 57 Adelaide St. E. Doors 8 pm, $15. 416-870-8000.
SAT
DIY Porn with Madison Young
Waaay better than watching Zack and Miri over waffles. Get down and dirty!
1pm-3pm, Good For Her, 175 Harbord St.
Swaperella
MuchMusic VJ and SDTC Video Blogger Sarah Taylor co-host this event with obsession-worthy Queen West boutique Chasse Gardee to swap clothes for Eva's Place Youth Shelter. Bring some excellent items and swap 'til you drop-for a fantastic cause. Oooh – and we will be sporting some silvery pumps from Chasse Gardee tonight! If you love fancy heels from $ to $$$, then you really gotta hit this fantasy land of sexy heels.
Acoustic performance by Rahi High: http://www.myspace.com/rahihigh
4pm-7pm, Chasse Gardee, 1084 Queen St. W.
Feisty Feminist Porn on the Big Screen
Sexy screenings of some of this year's Feminist Porn Awards nominees, with a discussion afterwards featuring the fierce, frisky ladies.
Royal Cinema, 608 College St.
BAT FOR LASHES
Join the crowds clamoring to see this foxy songstress serenade the Mod Club.
http://www.myspace.com/batforlashes
Mod Club Theatre, 722 College St. Doors 7 pm, $15. 416-588-4663.
PETER, BJORN & JOHN w/ CHAIRLIFT
Happy happy fun time from whistling Swedish dandies and Colorado's iPod ad alums, Chairlift.
myspace.com/peterbjornandjohn

myspace.com/chairlift
The Phoenix Concert Theatre, doors 6 pm, $20. 416-323-1251.
GREAT LAKE SWIMMERS
Local folkies get you excited for cottages, bonfires, and long drives to nowhere.
Queen Elizabeth Theatre, 210 Princes Blvd. 8 pm, all ages, $20. 416-870-8000.
THE POLITICAL ROOTS OF HIP HOP
Artist Donna Michelle St. Bernard illuminates the politics behind the music.
4-6 pm. Free. Toronto Free Gallery, 1277 Bloor W. radicalarthistory@gmail.com.
TRICKS, DROPS, LIFTS AND DROPS
Can you swing it? Spend your Saturday learning to work a polka-dot circle skirt.
2:30-5:30 pm. $25. Dovercourt House, 805 Dovercourt. swingtoronto.com.
20-MINUTE TORONTO MAKEOVER
DAVID MILLER SAYS CLEAN! Help him tidy up the city.
Free. 416-392-7899, toronto.ca/litter

WIN SCHWARZKOPF BEAUTY BASKET – Value of $100
We have five baskets to giveaway with each containing:
OSiS Glamour Queen – ultra-fine hairspray mist perfectly suited for voluminous hairstyles and glamourous up-do's
A Large Flat Brush
OSis Dust It – liquefying powder, the perfect choice for when you want a matt finish and textured style without feeling as if any product is on the hair
OSis Magic – smoothes frizzy, dry hair giving a dazzling gloss finish
OSis Upload – provides great volume and care in one product, giving hair perfect hold and manageability
E-mail contests@shedoesthecity.com with subject line – PERFECT HAIR
For more information on Schwarzkopf Professional Hair Care and a chance to win a Glamourous Trip to Lainey (of laineygossip) Smut Soiree.