What does a "feminist recovery" look like to you? Paid sick leave, affordable childcare, equal pay—yes, all of that. But to me, it also looks like this grid of nine women I admire and respect. Women deciding they want something to change in society, and being the change they want to see.
What do these women have in common? An understanding that recovery starts with self. Once we begin to recover from our own pain, our own insecurities, our own trauma, we're better able to help others. These women have also all looked around their community and asked themselves: what can I do to help? What story can I tell that will empower others? What change can I inspire? And what skills can I offer?
Toppling the patriarchy is exhausting, and at times it seems overwhelming, impossible even. But as long as we are not complacent, as long as we continuously challenge and disrupt the status quo, and ensure that power is redistributed to all womxn (not just white women), then we are part of a feminist recovery.
What this looks like for each of us is different: taking up space, sharing your story, amplifying someone else's story, vocalizing concerns to your elected government official, starting a community garden, joining a protest (or leading one!), championing some kind of change within your kid's school, or creating art that sparks necessary dialogue.
Climate crisis, systemic racism, women's health, mental health, childcare, wage gap, COVID…there are all types of recovery that need to happen right now, and every issue intersects with one another. It's not all going to get solved at once, but if we pour our energy into something close to our heart, then collectively, we'll make progress.
At Shedoesthecity, I am truly blessed to be able to connect with interesting and passionate women each and every day, and learn how they are reshaping the world to create a brighter future. There are numerous individuals that I could mix and match into the grid pictured above, but these nine beautiful souls were on my mind today.
Get some inspiration from these leaders.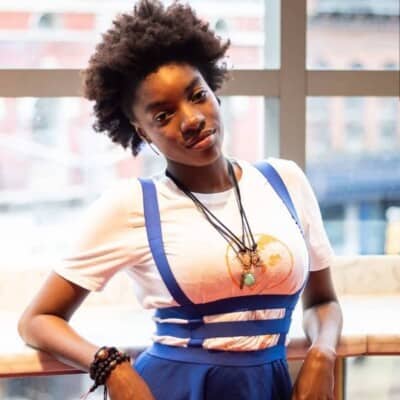 Alia Etienne – Artist, Founder of Chill n' Do Art
Alia is the founder of
Chill n Do Art
and launched the Creative Coping Kits initiative, wherein she organized kits full of art supplies to be delivered to Black and Indigenous Families around the GTA.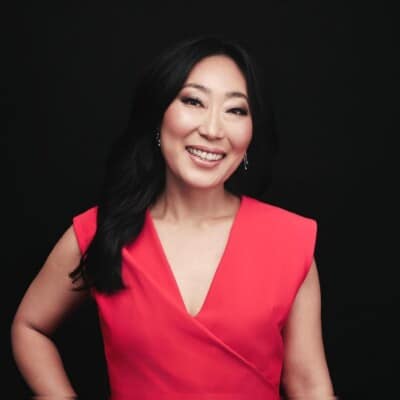 Gloria Kim – Writer, Filmmaker
Filmmaker Gloria Kim made a film about sex work in Toronto that we won't soon forget. In Queen of the Morning Calm Kim wanted to show a mother's journey in sex work, which is a story we don't hear often about, but a common one, and an important one to show.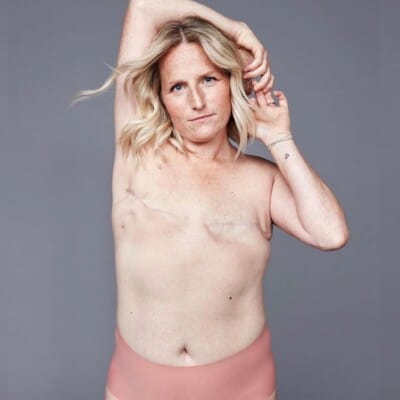 Nikki Leigh McKean – Photographer, Creative Visionary
Nikki Leigh McKean is a cancer survivor and warrior, who has boldly shared her story via on her own channels and also by partnering with other companies (the photo above was from a Knix campaign). We get so much strength and inspiration from her approach to recovery, and she also helps others with their journey through her "FEEL THAT" workshops and courses.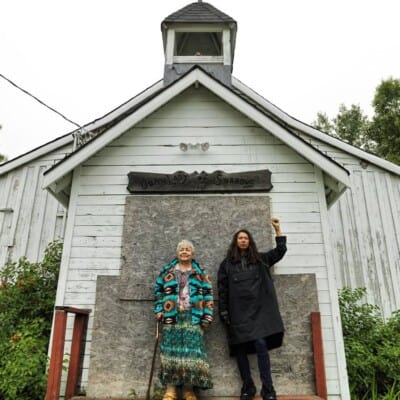 Sarain Fox – Activist, Filmmaker
We've long admired the work and activism of Sarain Fox, and
recently had the honour of chatting with her
about the documentary she made to share her family's nightmarish history in the Canadian residential school system. Watch
Inendi
on CBC Gem or
YouTube
.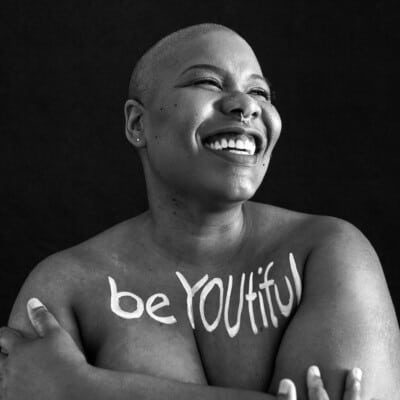 Michelle Osborne – Confidence Crusader, Change Agent
Through her compelling storytelling on social media, Michelle Osborne reminds us to unapologetically be ourselves, which in and of itself is incredibly powerful and a form of resistance. We're thankful for her gorgeous bold shares that fill us with good feelings, and often make us laugh too. Follow her on IG and you'll be hooked.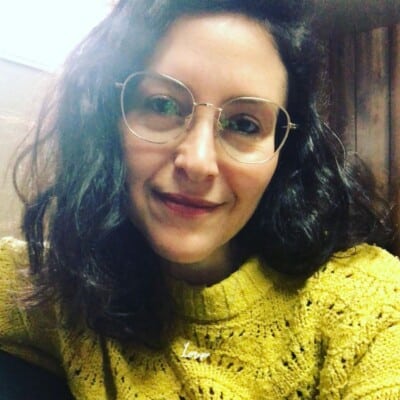 Mira Simone – Writer, Grief Literacy Advocate
.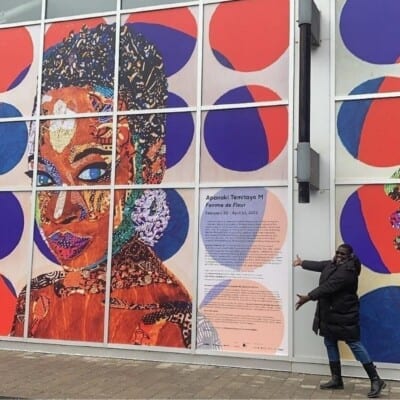 Apanaki Temitayo Minerve – Artist, Mental Health Advocate
Artist Apanaki Temitayo Minerve is an advocate for Black Mental Health, and we've learned so much from everything she shares. We're also huge fans of her art, which you can check out at the Workman Arts' Being Scene show right now, or go for walk to take in her enormous and beautiful piece at Harbourfront Centre.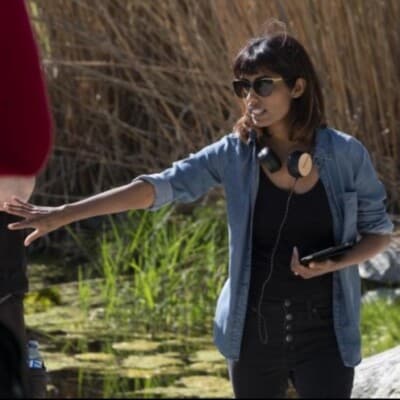 Nimisha Mukerji – Filmmaker
We've been following the career of Nimisha Mukerji for over a decade, and still have a poster on our bedroom wall of Eva Markvoort, a subject for her award-winning doc 65 Red Roses. Nimisha gave a voice to young women struggling w. Cystic Fibrosis. Eva unfortunately died in 2010, but her story lives on. This is one of many of Nimisha's projects.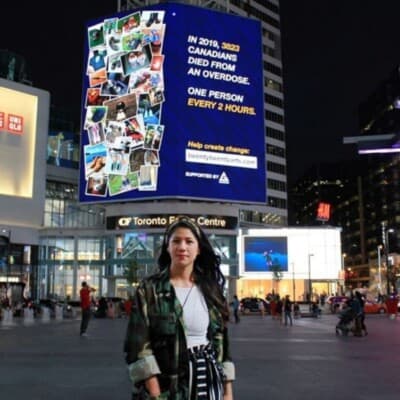 Megan Kee, Founder of Twenty Twenty Arts
We can all be part of a feminist recovery, and each of our contributions will be totally unique. To me, that's exciting.