Remember travelling? The excitement you would feel while waiting for your Uber to the airport? The way you were fine with paying $40 for a magazine and a bottle of water?
In our current unprecedented times the thrill of being able to escape our problems elsewhere has all but been erased from our consciousness. Instead the only travel we have been able to do is from the living room to the kitchen and back again (I've gotten particularly good at this trip). Escapism is all we have these days which is where my best friend, the TV, comes in.
There's never been a better time to get into shows filmed somewhere we'd rather be and/or with actors speaking a language that Duolingo has been harassing us to learn.
Here are some of my favourite things to watch while wishfully adding places to my post-Covid travel bucket list.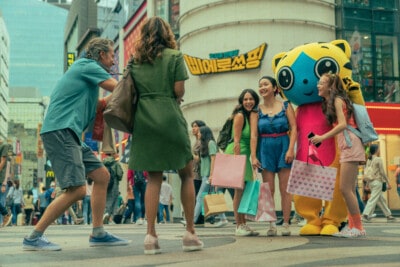 To All the Boys: Always and Forever (Seoul/New York)
Just typing that the To All The Boys series is over makes me get misty eyed. The adventures of Peter K, Lara Jean and all their friends comes to a conclusion in this final, candy-coloured film. Seeing this group always warms my heart and this film gave me an extra boost with travel-porn scenes in Seoul and New York (the Covey sisters riding a tandem bike together will make me smile for eternity). Finding Lara Jean come into herself was always going to give me happy tears but seeing her explore the crowded streets I miss so much almost pushed me right over the edge.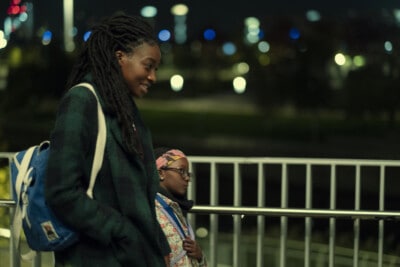 Top Boy (London)
This UK series was revived by Netflix in 2017 after interest from a little rapper you may have heard of named Drake. Top Boy follows Dushane and Sully, two drug dealers and best friends trying to run the streets of their local estate. The third season (the first to be made by Netflix) of the show added newcomer to the road Jamie to add some competition for Sully and Dushane. The show can be brutal at times but is also very sleekly produced with an excellent soundtrack and a plot that will keep you pressing "next episode". This is the real London, not as often shown on TV but just as worthy of seeing.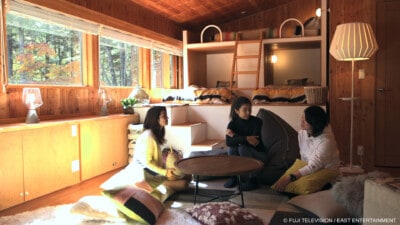 Terrace House: Opening New Doors (Nagano & Karuizawa, Japan)
The 2017 iteration of the popular Japanese reality show follows three men and three women as they navigate living together in a house in Nagano. This season also had my favourite Terrace House house, and the house is as much of a character as the cast-mates. Dark wood, cozy vibes, and a hot tub really have me wishing that I was doing lockdown in Japan instead of Toronto.
If you're new to the Terrace House franchise you may find the show a little bit slow at first; there's no competition of any kind and the only "point" to the show is that you're watching young people live in a house together. But as the show progresses you fall into the cozy rhythms of the cast and into the cozier decor of the house. The show is also a great advertisement for travelling to Japan as you watch the housemates visit local sights and restaurants, and soon you'll be craving sushi and ramen as you watch the cast members breezily wander Karuizawa.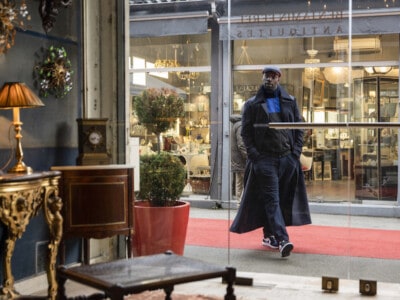 Lupin (Paris)
This buzzy French Netflix show stars Omar Sy as Assane Diop, a man who's life of crime is inspired by famous literary thief Arsene Lupin. Assane's father was imprisoned and died when he was a child and the show follows his attempts to seek revenge on the family who he believes to be at fault. Throughout the show Assane visits some iconic Parisian landmarks such as the Louvre and Sacre Coeur, and the show is filmed within some truly drool-worthy apartments. Watching this really made me feel like I was wandering through the streets of Paris, having adventures instead of sitting on my couch in sweatpants eating a chocolate croissant from Starbucks.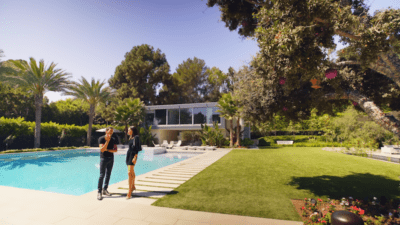 Selling Sunset (LA)
Selling Sunset follows high-end real estate firm The Oppenheim Group as they sell some of the most expensive properties in Los Angeles. Naturally, being a reality show, this show is really more about the agents than the houses they sell; each Oppenheim employee is truly a character (I'm afraid of Christine) and they get into some of the most ridiculous and hilarious fights. My favourite part of the show, other than the houses, is seeing the women go out night after night – remember that? I never thought I would miss my own messy nights out so badly but every time they shoot a scene in the inside of a restaurant or almost come to blows at a wedding I feel like I am living vicariously through the Oppenheim Group gang.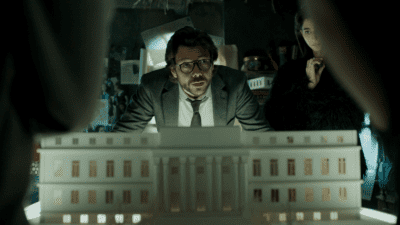 Money Heist (Spain)
Another popular Netflix show, Money Heist (or La Casa de Papel) follows a band of Spanish thieves as they attempt to rob the Royal Mint of Spain. The show features a group of some of the best looking robbers you will ever see participating in a highly entertaining heist. It also heavily shows off my own personal bucket list destination of Madrid and I spent half the show enjoying the heist and the other half adding locations to my Spain vacation board on Pinterest.
Evan Ross is a writer who lives in Toronto. She can be found on twitter yelling into the abyss @sclubevan_