What should I wear on a first date? What should I wear on a dinner date? What should I wear on a coffee date? What should I wear on a movie date?
Do you find yourself asking these questions? STOP. Just wear what you love. If that dude on Tinder doesn't dig your cute look, it doesn't matter. Wear what YOU want.
But just in case you're still looking for super cute outfits for summertime, we've got yer back. Match these sweet and sexy Dynamite looks with your dreamy summer playlist, and start making plans with your lover or you sister from another mother.
Here are our five date ideas for our summer bucket list, and the cute AF duds to match the occasion: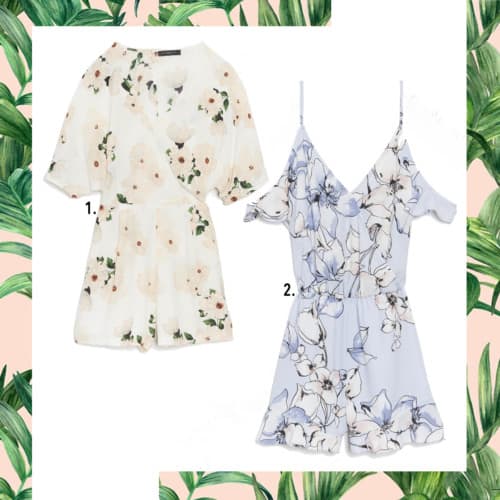 1. What to wear for drinks on a first date
Meeting that Tinder dude for the first time? Not sure how to dress? Babe, wear whatever you want! You owe him nothing. We think these cute floral rompers are perfect for any summer activity, whether you're heading out to get a soft serve cone, biking along the waterfront, or pairing with some heels for evening drinks on a patio. WITH OR WITHOUT HIM!
Romper – $49.95
Romper – $49.95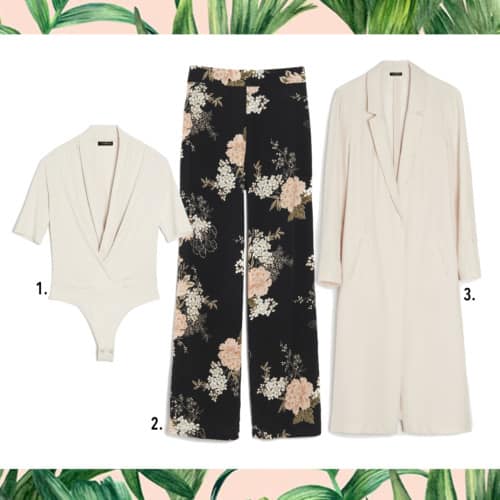 2. What to wear on a second date
WOMAN, you do you. Do not second guess yourself! Wide-leg trousers are in for spring and are a welcome antidote to skinny jeans. There are countless ways to wear these guys, but we've decided to pair them with a cream bodysuit. We cannot WAIT to wear this look…so invite us to a fancy garden party, please and thanks.
Bodysuit – $29.95
Pant – $49.95
Maxi Blazer – $69.95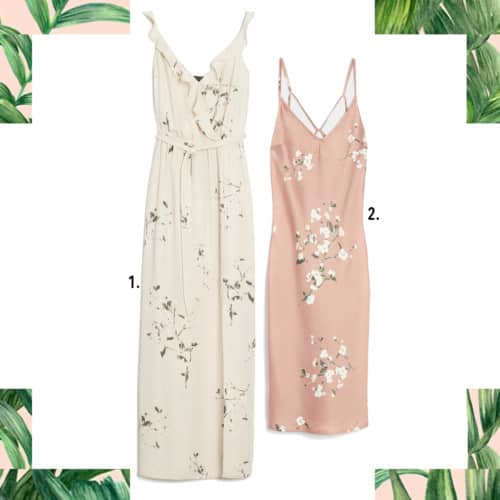 3. What to wear to a coffee date
Is that a thing? Do we dress for coffee? Well if you do, these two dresses play into one of the biggest trends of the season – underwear as outwear. If walking into your local brew spot in your undies has always been a fantasy, then get one of these dresses, do the messy bedhead thing, and we promise your coffee will taste a little naughty. Let the story unfold…
Dress – $59.95
Dress – $39.95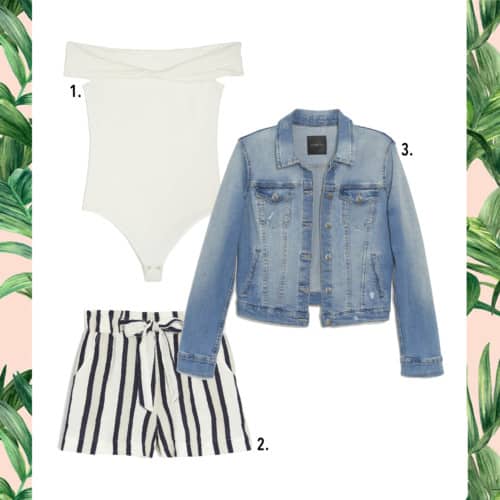 4. What to wear on a movie date
Okay, but actually you do need to plan your outfit carefully for a film, because theatres can really get out of control with the AC. Pair these graphic shorts (statement stripes and pinstripes are back with a vengeance) and off-shoulder bodysuit with this denim jacket and you're good to go – to the theatre or ANYWHERE! This is our summer in the city uniform. Just pass us a rose and we can handle anything.
Bodysuit – $29.95
Short – $34.95
Jean Jacket – $59.95
5. What to wear on a dinner date
Hot damn, girl! If you wear this, no one is even going to care if you spill marinara on your midriff because they'll be too busy checking you out in this three-piece knockout of a look. POW-BANG! Who did it? DYNAMITE. See you at the mall.
Jeans – $54.95
Top – $29.95
Blazer – $59.95
This post has been generously sponsored by Dynamite, all opinions are my own.