Here are some of the albums we can't get enough of right now!
Vampire Weekend: Father of the Bride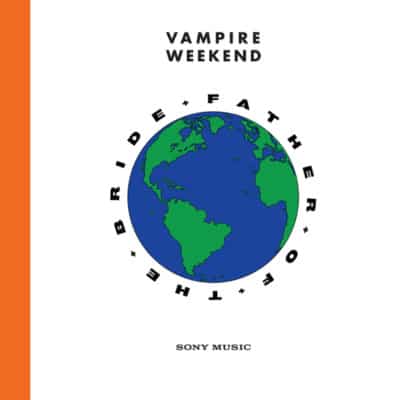 When Vampire Weekend released Modern Vampires of the City back in 2013, frontman Ezra Koenig was in the midst of a quarter-life crisis. "Like, What's the point of this, what do I have to say, do I really want to keep doing this?" he explained to GQ in January. The six-year hiatus that followed that album seems to have done Koenig and his bandmates good, because they've returned with one of their most ambitious and creative projects in a long time–an eighteen-track record that touches on a variety of genres, emotions, and influences.
Danielle Haim of HAIM makes several appearances on Father of the Bride, beginning with "Hold You Now," a folksy duet that features a choral sample from Hans Zimmer's score for the 1998 film The Thin Red Line. "This Life" recalls Van Morrison's classic "Brown Eyed Girl" and the soulful "Unbearably White" (a possible self-deprecating reference to the group's reputation as privileged Ivy League grads) evokes images of snow-covered mountains and blank diary pages while alluding to a relationship that's nearing its end. Late highlight "Stranger," meanwhile, finds Koenig sounding more at peace with his current situation: "I used to freeze on the dance floor / I watched the icebergs from the shore," he sings, "But you got the heat on, kettle screaming / Don't need to freeze anymore."
Must-hear track: "Sympathy"
Kelsey Lu: Blood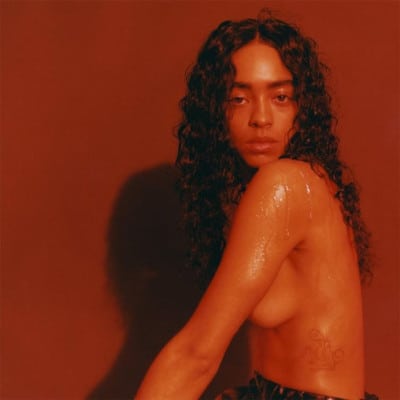 Raised by devout Jehovah's Witnesses parents in Charlotte, Kelsey Lu left home at the age of eighteen to study cello at the North Carolina School of the Arts. "I had reached a point where I had to get out of my house," she told i-D in 2016. "I didn't want to become someone's wife or get pregnant at that stage in my life." With a number of high profile collaborations under her belt, including the likes of Solange Knowles, Florence + the Machine, and Dev Hynes, Lu is now stepping into her own spotlight with her captivating and experimental debut album.
The thirteen songs on Blood encompass a spectrum of R&B, orchestral pop, folk, and disco, all tied together by Lu's powerful voice and poetic lyrics. On the Skrillex-assisted "Due West," Lu chronicles a journey to California, a place she now calls home: "Falling over, running home to you / You had both my fingers and toes turning blue," she sings. Her vocals weave beautifully around the instrumentals on "Why Knock For You," one of two tracks produced by Jamie xx, and her cover of 10cc's "I'm Not in Love" is a fresh yet faithful take on a classic.
Must-hear track: "Due West"
Lizzo: Cuz I Love You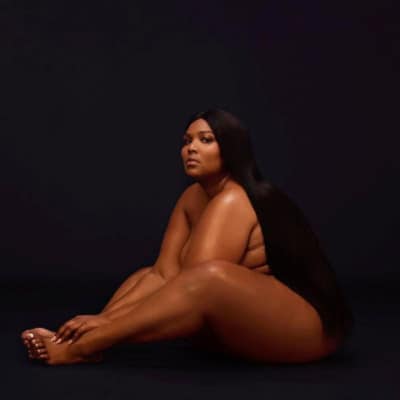 If you've been following Melissa Jefferson, a.k.a. Lizzo, for the past several years, then you know she's a woman of many talents. The Minneapolis native sings, raps, acts, plays a mean flute (did you know her flute has its own Instagram account? It's incredible), and has become an important voice in the body positivity movement. With the release of Cuz I Love You–her third studio album, but the first to be released by a major label–Lizzo is finally getting the mainstream attention she's long deserved.
The title track, which Lizzo says she wrote in just ten minutes, showcases her full vocal prowess as she sings about falling in love over a bed of horns and heavy percussion. She shouts out Lauryn Hill ("Lauryn Hill told me everything is everything") and Serena Williams ("Serena Willy showed me I can win the Wimbledon") on the feminist anthem "Like a Girl," preaches self love on "Soulmate" ("I know I'm a queen, but I don't need no crown"), and teams up with Missy Elliott on the body-positive club banger "Tempo" ("I'm a thick bitch, I need tempo"). Cuz I Love You is a definite contender for album of the year.
Must-hear track: "Cuz I Love You"