Here are some of the albums we can't get enough of right now!
Amaal: Black Dove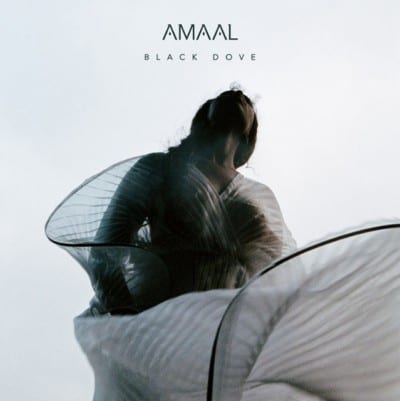 Born in Mogadishu, Somalia, R&B singer-songwriter Amaal emigrated to Toronto with her family at a young age after a civil war broke out in her native country in the early 1990s—an experience that, along with her traditional Muslim upbringing, has helped shaped her music career. After releasing a handful of singles over the past few years as an independent artist, Amaal looks ready to break through to a much bigger audience with the release of her debut EP.
The minimal production of Black Dove puts the focus on Amaal's vocals and lyrics as she analyzes the various stages of a relationship, beginning with feelings of longing on opener "Let Go." Two tracks later, on the '90s R&B-leaning "So What," Amaal expresses frustration with wasting her time on someone, singing, "So what, I loved you / So  what, I tried / I  gave you everything / And now my love is running dry." "Coming and Going" centers around fleeting love and "Later" examines the lengths we'll go for someone we care about.
Must-hear track: "Later"
Chance the Rapper: The Big Day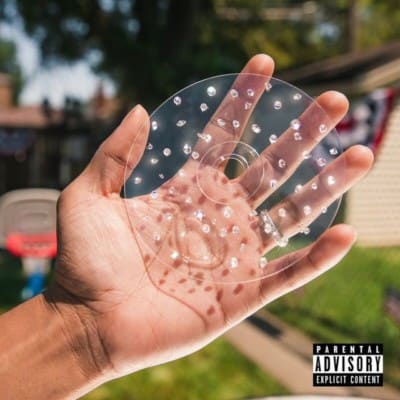 When Chancelor Bennett, a.k.a. Chance the Rapper, released his gospel rap mixtape Coloring Book in 2016, he had recently welcomed his first child into the world with then-girlfriend Kirsten Corley and, as he declared on "All We Got," was in the midst of trying to "turn my baby mama to my fiancée." Three years later, the Chicago MC and soon-to-be father of two finds himself in a state of marital bliss and is shouting it for the world to hear on his debut studio album, The Big Day.
Chance's journey to the altar wasn't without a few bumps, which he acknowledges on "We Go High," a song about him and Corleyand splitting up and then reuniting: "My baby mama went celibate / Lies on my breath, she say she couldn't take the smell of it." Mostly, though, the 22-track album looks at the good side of love. There are a slew of guests appearances, too – from the soulful croonings of John Legend on "All Day Long" to Ben Gibbard's hook on "Do You Remember?" and Megan Thee Stallion's spotlight-stealing verse on "Handsome." It may not reach the same critical heights as some of his earlier mixtapes, but The Big Day is definitely his most ambitious project yet.
Must-hear track: "Do You Remember?"
Bleached: Don't You Think You've Had Enough?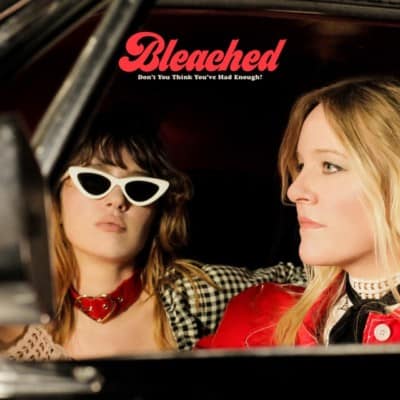 Bleached, the Los Angeles-based rock duo of Jennifer Clavin and Jessica Clavin, went through some significant life changes in the three years since their last album. Don't You Think You've Had Enough? is the first record the sisters have produced since getting sober and finds them grappling with their past. "Writing these songs while sober became somewhat of a spiritual experience," Jennifer said in a press release. "I had to let go, trust the process, and allow an energy beyond my control to be present."
Opening track "Heartbeat Away" showcases a raw and more vulnerable side of the sisters' songwriting as they reflect on leaving their chaotic lives behind: "It's only a heartbeat away / Let the ocean fight for the waves." "Hard to Kill," another track about their hard-partying days, is impossible to sit still to thanks to its slick basslines and catchy whistles, while "Somebody Dial 911" is a delightful slice of melancholic new wave that nods to The Cure. The album closes with "Shitty Ballet," a mostly acoustic number that descends into an explosion of cymbals and Jennifer's distorted vocals declaring "Once I start, I don't know how to stop."
Must-hear track: "Hard to Kill"