Here are the titles arriving to Netflix next month that we're most excited about.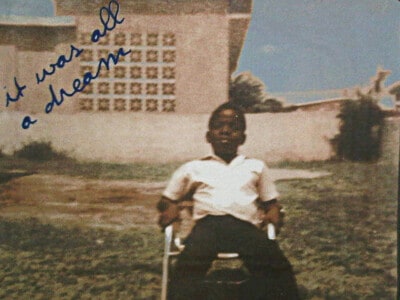 Biggie: I Got a Story to Tell
Genre: Biography, Documentary, Music Film
If you liked…Clive Davis: The Soundtrack of our Lives, Homecoming: A Film By Beyoncé, What Happened Miss Simone?
In the wake of the Notorious B.I.G.'s landmark induction into the Rock and Roll Hall of Fame, and ahead of what would have been his 50th birthday, Biggie: I Got A Story To Tell offers a fresh look at one of the greatest, most influential rappers of all time by those who knew him best. Made in collaboration with Biggie's estate, I Got A Story To Tell is an intimate rendering of a man whose rapid ascent and tragic end has been at the centre of rap lore for more than twenty years. March 1st.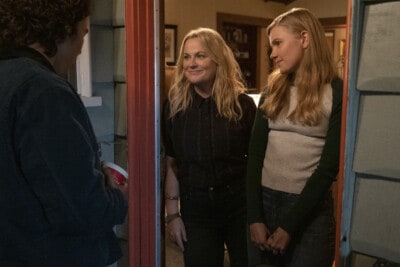 Moxie
Genre: Feminist Coming of Age, High School Life
If you liked….Ghost World, Ladybird, I Am Greta, The Hate U Give
Vivian (Hadley Robinson), a seemingly shy 16-year-old, has always preferred to keep her head down and fly under the radar. But when the arrival of a new student (Alycia Pascual-Peña) forces her to examine the unchecked behaviour of her fellow students running rampant at her high school, Vivian realizes she's fed up. Inspired by her mother's (Amy Poehler) rebellious past, Vivian anonymously publishes an underground zine called Moxie to expose bias and wrongdoing in her high school, and unexpectedly sparks a movement. March 3.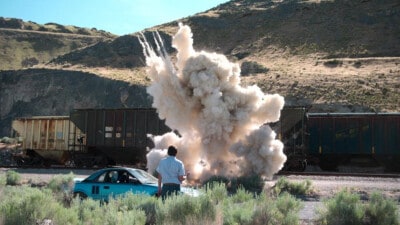 Murder Among The Mormons
Genre: Documentary
If you liked….Crime Scene: The Vanishing at The Cecil Hotel, Making a Murderer
Salt Lake City, 1985. A series of pipe bombs kills two people and severely injures another, jolting the epicentre of the LDS Church. The murders send further shockwaves through the community when a trove of early Mormon letters and diaries are found destroyed in the vehicle of the third victim, Mark Hofmann, a renowned collector of rare documents, including the infamous White Salamander Letter — an artifact whose contents threatened to shake the very foundations of Mormonism. As Hofmann fights for his life, investigators race to uncover the truth. Directed by Jared Hess (Napoleon Dynamite) and Tyler Measom (An Honest Liar), Murder Among the Mormons is the first comprehensive look at one of the most shocking crimes to have ever taken place among the Mormon community and the criminal mastermind behind it all. March 13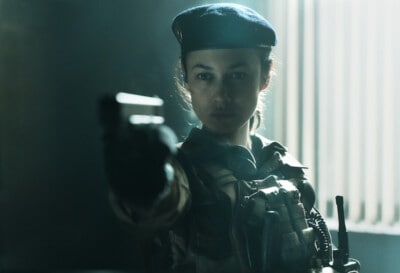 Sentinelle
Genre: Thriller, Action Film
If you liked…The Honourable Woman, Blacklist, Zero Dark Thirty, A Few Good Men
Transferred home after a traumatizing combat mission, a highly trained French soldier uses her lethal skills to hunt down the man who hurt her sister. March 5.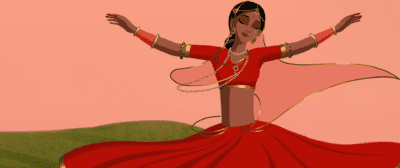 Bombay Rose
Genre: Animation, Romance
If you liked…The Little Prince, Spirited Away, Coraline
Escaping from child marriage, a young club dancer living in the streets of Bombay, must choose between fending for her family and finding love with a boy orphaned by the militancy. Painted frame by frame and woven delicately through music, a red rose brings together three tales of impossible loves. Love between two dreamers tested by duty and religious divides. Love between two women. Love of an entire city for its Bollywood stars. Based on true events, the film, in documentary fashion, explores the ruthlessness of a society where the love and life that reigns on the big screen can crush you in its mean streets. Bombay Rose is directed by Gitanjali Rao and produced by Cinestaan Film Company/Les Films d'ici. An award-winning festival favorite, it was the first Indian animated film ever selected to open Venice Critics Week; it was also selected by the Toronto International Film Festival and the BFI London Film Festival, and an award winner at the Chicago and Mumbai Film Festivals. March 8th.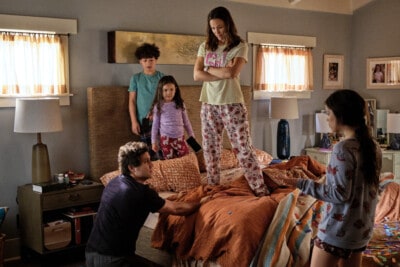 Yes Day
Genre: Family, Comedy
If You Liked…Paddington, Wonder, 30 Going on 13, Dora and the Lost City of Gold
Always feeling like they have to say NO to their kids and co-workers, Allison and Carlos decide to give their three kids a YES DAY — where for 24 hours the kids make the rules. Little did they know that they'd be going on a whirlwind adventure around Los Angeles, that would bring the family closer to each other than ever before. Starring: Jennifer Garner, Edgar Ramirez, Jenna Ortega, Julian Lerner, Everly Carganilla, Fortune Feimster, Nat Faxon, Arturo Castro, Molly Sims Directed by: Miguel Arteta March 12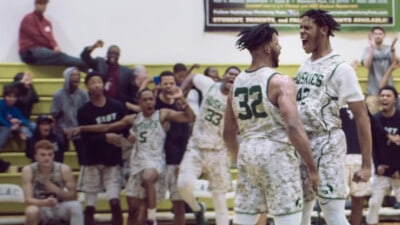 Last Chance U: Basketball
Genre: Documentary, Sports Doc
If you liked…Last Chance U, Hoop Dreams, The Last Dance
From Greg Whiteley (Cheer) and the team behind Emmy-winning Last Chance U comes LAST CHANCE U: BASKETBALL, an honest, gritty look inside the world of community college basketball. Over the course of eight episodes, viewers will follow the East Los Angeles College Huskies (ELAC) in their high stakes chase to an unprecedented California state basketball championship. Led by passionate head coach John Mosley, the ELAC team is made up of former D1 recruits and powerhouse athletes hustling to prove themselves for a last chance to fulfill their dreams of playing at the next level. But the team is tested as the players battle adversity, inner demons, and emotions on and off the court. March 10.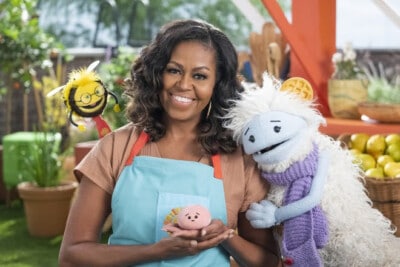 Waffles and Mochi
Genre: Family, Young Children
If you liked… Sesame Street, Storybots, Daniel The Tiger
Once upon a thyme, deep in The Land of Frozen Food, lived two best friends named Waffles and Mochi with one shared dream: to become chefs! The only problem? Everything they cooked was made of ice. When these two taste-buddies are suddenly hired as the freshest employees of a whimsical supermarket, they're ready for the culinary adventure of a lifetime. With the help of friendly new faces like the supermarket owner, Michelle Obama, and a magical flying shopping cart as their guide, Waffles and Mochi blast off on global ingredient missions, traveling to kitchens, restaurants, farms and homes all over the world, cooking up recipes with everyday ingredients alongside renowned chefs, home cooks, kids and celebrities. Whether they're picking potatoes in the Andes of Peru, sampling spices in Italy, or making Miso in Japan, these curious explorers uncover the wonder of food and discover every meal is a chance to make new friends. Waffles + Mochi is an exciting invitation to get kids and grown-ups cooking together in the kitchen and connecting to cultures around the globe. March 16.