Close your eyes and imagine that you finally achieved your dream career goals. All the hard work, sleepless nights and endless worrying have all come to a standstill. You can finally say you made it — but suddenly you open your eyes and you're met with the crushing reality of your dreams meeting systemic barriers just because of your gender, race, or both.
Netflix's latest drama-comedy, The Chair (released August 2021) and Amazon Prime's comedy series Harlem (released December 2021) put on display the harsh and unwelcoming realities of being both a woman and a person of colour trying to make your mark in the overly white world of academia. Each show stars a main female character of colour fighting for representation.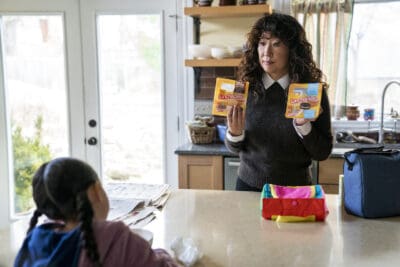 In Netflix's The Chair, audiences see Ji-Yoon Kim (Sandra Oh) navigate two worlds. She's the newly minted chair of the English department at a private university university and the first woman and Asian person to occupy her leadership role. She's also a single mother and caring for an elderly parent. She struggles, laughs and fails openly in front of her peers while confronting nuanced topics surrounding race, gender and privilege that are both heightened and flattened in the era of social media.
Camille (Meagan Good) in Amazon Prime's Harlem faces a similar set of issues, especially concerning social media. She is made to take back her words and punished for using her Twitter account after speaking out against the harsh realities of gentrification in the show's setting of Harlem, an area crucial to New York's Black history. Camille has been vying for years to become the first Black female tenured professor in the English Department at one of New York's top universities. She's a newly single and ambitious underdog we all are made to root for.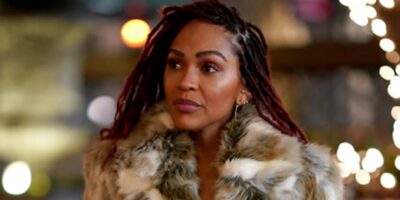 While Camille is tirelessly fighting for a seat at the table, Ji-Yoon is left fighting to keep hers under control. Yet the set-up is the same — a woman of colour who is hardworking, intelligent and full of potential – is held back within the traditional pillars of white academia. They both must straddle life in two worlds as educated professional women of colour showing up to work every day in toxic systems not built for them. While navigating personal romantic troubles, workplace policies set up against their success and unequal access to upward mobility in their careers, Ji-Yoon and Camille manage unbelievable pressures and expectations to leave the door open for the next generation. Given the powers that be in academia that control the outcomes of university professors' futures and livelihoods, The Chair and Harlem let us know is that it's still a complex and ongoing uphill battle for women of colour to truly be seen and heard in society.
Each TV show accomplishes the goal of exploring intersectional identities in academia, with Black and Asian women at the centre. Beyond the usual culprits that gatekeep Black and Asian women in academia (men, lack of funding and network connections), one of the most striking commentaries about power is how senior female faculty help perpetuate structural inequalities. In Harlem, it's Dr. Elise Pruitt (by Whoopi Goldberg) who is the new Black female head of the English Department. She makes the final decision to not move forward with Camille's tenured track professorship. In The Chair, Joan Hambling (Holland Taylor), the only female senior faculty member, organizes a vote of non-confidence against Ji-Yoon as chair of the department. Each scenario features a female senior faculty member that sets up barriers against the next generation of women of colour leaders and reminds audiences that female solidarity is not always guaranteed.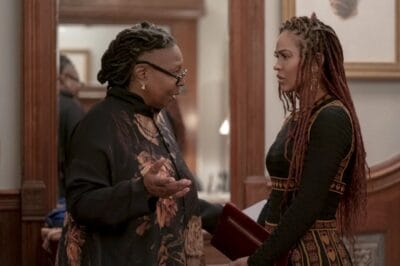 The situations Camille and Ji-Yoon encounter are more than just anecdotes, they're part of larger social commentary about the realities of being a young woman and person of colour trying to establish power, respect and financial mobility in the world. It's overdue to see both real world and media depictions of women and people of colour in positions of power, especially in traditional academic settings. For a long time, social scripts for Black and Asian women have said this: stay in your place and don't take up too much space – but there's a growing global movement to counteract those voices – to finally take up much deserved space in the world. The beauty of that process is the hope it gives the next generation to shape their futures. In finding authenticity, community, and self-fulfilment through embracing their vision, role and power, women of colour are making their presence known and are not going anywhere, anytime soon.
Sarah Micho is a Black Canadian writer, designer and creative storyteller originally from Montreal. Her work has appeared in The Globe and Mail, Afros In Tha City and New Forum Magazine, among others. She holds a Bachelor of Arts in English and has a deep interest in understanding and viewing the world through a Black women's lens at the intersection of race, fashion, art, culture, mental health and social issues. You can find her on Twitter and Instagram @sarahmicho12.
This essay was selected as part of Shedoesthecity's New Voices Fund, established to help continue offering opportunities to talented emerging writers with less than 20 bylines. More info here.