Early this morning, the Writers' Trust of Canada announced the five finalists for the 2019 Hilary Weston Writers' Trust Prize for Non-fiction. We were delighted to discover that, for the first time ever, all of the finalists for this game-changing award are womxn.
Whether you are a lover of memoirs or want an exceptionally well-researched book that explores complex issues, there is no better reading list to start with than this one right here. It's extra great that you get to support top Canadian talent, all of whom happen to be womxn bravely educating us with new perspectives and ideas.
With a prize of $60,000, this is the richest annual literary award for a non-fiction book by a Canadian writer. The winner will be announced at the Writers' Trust Awards ceremony on Tuesday, November 5, 2019. Until then, here are five brilliant books to keep you busy.
Alicia Elliott for A Mind Spread Out on the Ground, Doubleday Canada
Alicia Elliott, a Tuscarora writer from Six Nations of the Grand River, currently lives in Brantford, Ontario with her child and husband. A Mind Spread Out of the Ground asks essential questions about the treatment of Native people in North America while drawing on intimate details from Elliott's own life and her experience with intergenerational trauma. She engages in a wide range of topics such as race, parenthood, mental illness, poverty, sexual assault, and representation. The jury calls Elliot's collection of essays "a much-needed pail of cold water upon Canada's self-satisfied response to the call for Reconciliation."
Anna Mehler Paperny for Hello I Want to Die Please Fix Me: Depression in the First Person, Random House Canada
Based in Toronto, Anna Mehler Paperny is an award-winning reporter. After a suicide attempt in her 20s, she resolved to put her reporter's skills to use to better understand depression and the dizzying array of medical treatments available. In Hello I Want to Die Please Fix Me, Paperny interviews leading medical experts across Canada and the United States to map competing schools of treatment, pill-popping pitfalls, and the institutional shortcomings that both patients and practitioners are up against. The jurors say "the book casts much-needed light on one of the most persistent and mystifying diseases of our times."
Tanya Talaga for All Our Relations: Finding the Path Forward, House of Anansi Press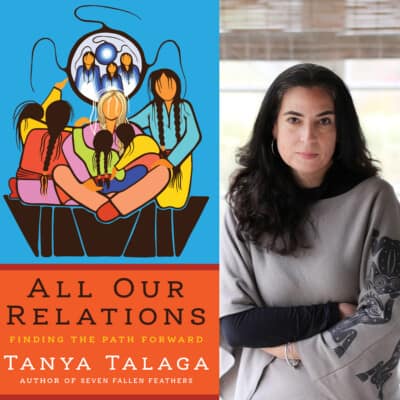 Based on her 2018 CBC Massey Lectures, author Tanya Talaga's latest work, All Our Relations, explores the alarming rise of youth suicide in Indigenous communities in Canada and beyond. Talaga suggests that as a result of the colonial legacy, these communities around the world lack access to the basic determinants of health — income, employment, education, safe environment, and health services — leading to a mental health and youth suicide crisis. Jurors describe her work as "a call to action and a testament to the strength and tenacity of Indigenous people around the world." Of Polish and Indigenous descent, Talaga lives in Toronto with her two teenage children.
Ayelet Tsabari for The Art of Leaving: A Memoir, HarperCollins Publishers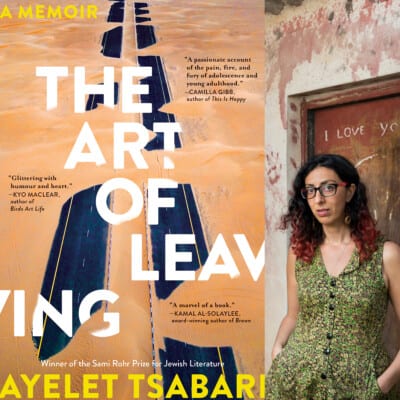 After the loss of her beloved father, alienation within her own large Yemeni family, and two turbulent years in the Israel Defense Force, 21-year-old Ayelet Tasbari decided to leave Tel Aviv with no plan to return. Nearly a decade of travelling later, she began to examine her feelings of longing and displacement, her background, and the identity she once rejected, unearthing a family history that resonated deeply with her own immigrant experience and struggles with new motherhood. The jurors describe The Art of Leaving as "pitch-perfect in bearing the full tension and complexity of what it is to be a young Mizrahi Jew in self-imposed exile." Tsabari divides her time between Tel Aviv and Toronto.
Jenny Heijun Wills for Older Sister. Not Necessarily Related.: A Memoir, McClelland & Stewart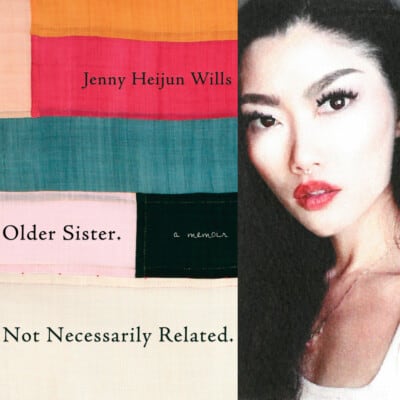 Jenny Heijun Wills was born in Korea and adopted as an infant into a white family in small-town Canada. In her late twenties, she reconnected with her first family and returned to Seoul, where she spent four months getting to know them, as well as other adoptees. Delving into gender, class, race, and ethnic complexities, Wills' Older Sister. Not Necessarily Related. describes the painful ripple effects that follow a child's removal from a family and the rewards that flow from both struggle and forgiveness. The jury calls her work "finely observed, meticulous, and candid." Wills currently teaches in the English department at the University of Winnipeg.
For those of us craving that back-to-school feeling but aren't actually attending an institution this fall, load these books in your backpack and let the learning begin.