This last summer was, simply the best. A whirlwind season of milestones and life-long memories. We had a baby (go Jen!), got hitched (go Olga!), and soaked in every opportunity for fun in the sun. From epic beach days to live shows and impromptu dance parties in our kitchen, we will remember the summer of '14 for the rest of our lives!
So, what's the recipe for a summer done right? One of the biggest inspirations was a contest we ran with [yellow tail] earlier in the year. Remember when we asked readers to share their favourite #TasteLife moments on Instagram for a chance to win amazing weekly prizes and the ultimate Taste Life Adventure? That's the one, baby! Ironically enough, it was this very Taste Life contest that inspired us to make a bucket list, which in turn lead to a most magical summer!
Aaaaand, we're stoked to finally reveal the winning photo, which features two babes set against the backdrop of BC artist Douglas Coupland's Bubble Gum Head piece. What do you think? We LOVE it!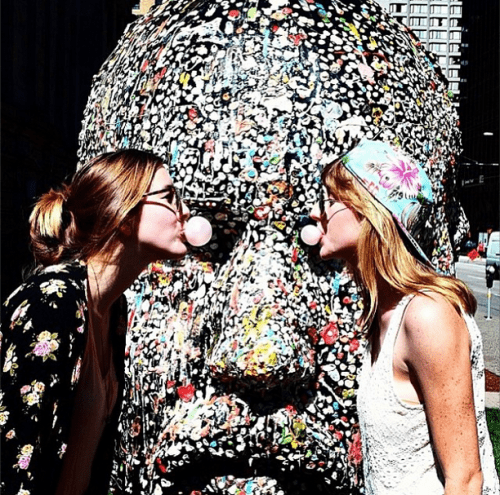 The brand new limited edition label, inspired by the rad photo, will be featured on the [yellow tail] Pinot Grigio and Shiraz next summer! Be sure to pick up a bottle, or two, and snap your own photo using @YellowTailCanada and #TasteLife to let us know how you enjoyed it!