We had a huge response and the guest list now closed. We look forward to seeing all of you who are attending on Monday!
Shedoesthecity is thrilled to partner with Aritzia and Union Pictures for a special shopping party and advance screening of Ginger & Rosa on Monday, March 11. Award-winning director Sally Potter will be in attendance for a Q&A.
London, 1962. Two teenage girls – GINGER & ROSA – are inseparable. They skip school together, talk about love, religion and politics and dream of lives bigger than their mothers' domesticity. 
Directed by the brilliant independent filmmaker Sally Potter (Orlando, YES) and starring an incredible cast of leading ladies including Elle Fanning, Alice Englert, Christina Hendricks, and Annette Benning, this coming-of-age story is sure to be amazing.
For the first part of the evening, join us for delicious treats and celebrate Aritzia's spring collection with 10% off all fashion for Ginger & Rosa guests! (We can't wait to shed our layers and find the perfect sheer blouse! Or are we craving a bold statement pant? BOTH!) Following this, we will walk across Bloor Street to the Varsity Cinema for a Ginger & Rosa screening. Guests will be invited to remain in the theatre for an intimate Q&A with the inspiring and fascinating director Sally Potter.
We are incredibly excited about this film—and about the onset of spring fashion! So much to love!
5-7pm: Spring fashion party at Aritzia, 50 Bloor St. West
7:30pm: Ginger & Rosa premiere at Varsity Cinema, 55 Boor St. West
9pm: Q&A with film director, Sally Potter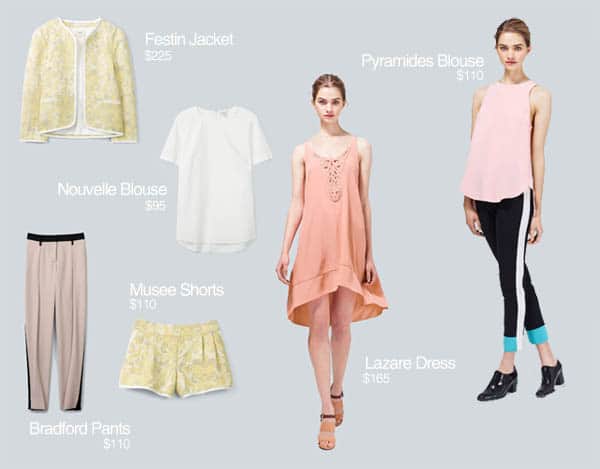 Please RSVP for you and a guest ASAP. As event RSVP numbers are limited to theatre capacity, we will be awarding guest list to the first 200 individuals (with a plus one) that RSVP to rsvp@shedoesthecity.com. All confirmed guests will be notified within 24 hours of submitting their inquiry (that is, we will notify you if you are on the list).
Ginger & Rosa opens in select markets beginning March 29th. We hope you can make it to our special premiere next Monday! Watch the trailer now.

GINGER & ROSA IN THEATRES MARCH 29TH