Our healthcare heroes are on their feet tirelessly working in the most challenging situations. For the 28 days of lockdown, Canadian designer Zvelle is, once again, rewarding them for their unwavering service. Nominate a healthcare worker in the GTA for the #WalkHowYouWant campaign, and they might just receive a pair of shoes.
"This has been a tough year for everyone, including businesses like ours," says Zvelle Founder Elle AyoubZadeh "While the pandemic has turned our world upside down, I want to start by thanking the healthcare heroes we have been celebrating. They continue to inspire us at Zvelle with their drive, compassion, and selflessness."
Zvelle kicked off the initiative this past spring, gifting 400 healthcare workers a pair of shoes. For this time around, she's focusing her efforts on women in the healthcare industry.
Acknowledging someone's efforts and thanking them is a small act of kindness that can have a tremendous impact. "I've cherished seeing the surprised reactions of the nominees and all the commentary on social media. I hope we can all find a way to continue to share our gratitude with the people we need when this pandemic is over," says AyoubZadeh.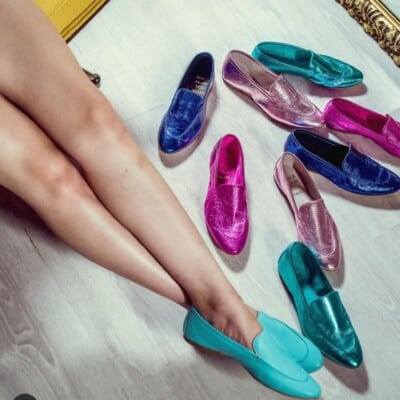 Here's how you can participate:
Share the name and a photo of your Healthcare Hero on Instagram, Facebook, Twitter, or LinkedIn
Tag and follow Zvelle on the social platform you are nominating on using the hashtag #WalkHowYouWant
Your healthcare hero must be currently working in the Greater Toronto Area
Make someone's day (week! month!) by recognizing their work. If they win, they'll be ecstatic because HOW GORGEOUS ARE THESE SHOES? Check out full collection here.