When it comes to the sex toy industry, women reign supreme as the primary clientele. And is it any wonder? With a whopping 44% of women ages 18-60 claiming the use of sex toys, it would be absurd not to cater to us! High competition (with high rewards) has driven this industry to compete for our attention and, for many of us, the result has been the building of some rather impressive toy collections both for going it solo and partner play.
This has led me to wonder though ('cause I believe in inviting *everyone* to the party): where do men place in all of this? In the same study, only 23% of men admitted to ever using a vibrator, but what about other toys? Is this vast, seemingly endless treasure trove of female sex toys also a result of the fact we've simply had sex toys longer? After all, one of the first vibrators, the Tremoussoir, was invented in 1734 during a time when it wasn't uncommon to treat female "hysteria" with doctor-administered masturbation.
So, yeah, we've had centuries to figure this out but, thankfully, one of the most exciting upsurges in tech brought to us in the past couple decades, thanks to crowdfunding, global cyber-promoting and social media, is a wild new range of sex toys for men! So whether you have a penis or are looking to stoke the fire of someone who does, this is the guide for you!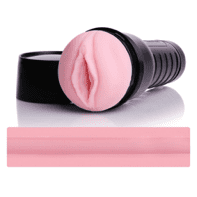 The Fleshlight rose to fame as a forerunner for this new wave of male sex toys since its introduction to market in 1998. Since then, the company has branched out a LOT with its many available options, which include vaginal, facial and anal* sleeves that are sometimes even moulded from or inspired by famous adult entertainers/models. The Fleshlight is discreet, easy to clean, suitable for stamina training and is now legendary for its life-like feeling.
*The anal Fleshlight is called a Fleshjack.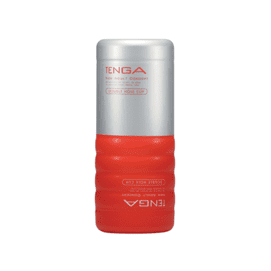 While Tenga's Double Hole CUP possesses similarities to the Fleshlight, it also manages to stand on its own by providing a very different sensory experience. As its name suggests, it's double-sided, with each side providing its own experience: its "bitter side" provides a much firmer suction while its "sweet side" is far gentler. It comes pre-lubricated, is discreet and allows men to switch between both sides for a unique and varied self-pleasure/partnered experience. The downside to the Double Hole CUP is that it's disposable (not very eco-friendly) and not intended for double penetration.
Nevertheless, the excitement of adding this toy to a quick handjob may make it worth a try!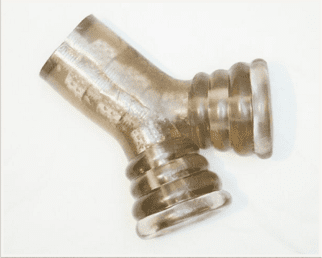 Currently crowdfunding on Indiegogo, SirFrotsAlot is one of few sex toys directly intended for man:man sex! I am personally REALLY excited about this, as I feel there aren't enough sex toys directly intended for gay and lesbian sex, but I do have concerns here about its ergonomics.
It would seem (as the product's official video implies) that SirFrotsAlot is very much a penis "fingertrap," and I would imagine there aren't very many comfortable positions you and your partner could be in for an extended period of time before your knees or other body parts get achy. I would imagine the proximity would allow for some great kissing/frontal-body interactions though!
If you've tried SirFrotsAlot, please feel free to let me know how it went! I'm always curious and excited to see what's on the horizon for new tech and new sex toys!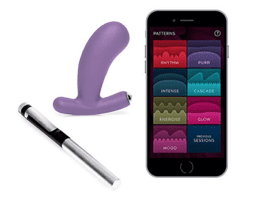 4. Buttplugs
How can we forget our ol' friend the buttplug? Buttplugs are used to stimulate the P-Spot (prostate gland) through the anus. While this is entirely a preference thing (as in, don't push anyone to do this), many men I've spoken to (of various sexual orientations) have sworn by anal stimulation! So much so that a few have told me that they feel a man hasn't had the best orgasm of their life until both his P-Spot and penis are stimulated simultaneously.
The Nuo buttplug by Je Jou takes anal play to a whole new level with dual motors (trust me, that's important!), a pen remote and the option for a handy app-based remote that'll make solo and partner play that much more stimulating for tech-lovers!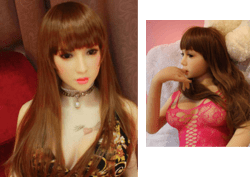 5. Sex Dolls
While steeper in price (non-robotic dolls could cost as much as half a car), these sex dolls (aka "love dolls") have become unbelievably popular. Subcultures have formed around them in their native country, Japan, where men take them out on dates, groom them and buy them expensive gifts.
These dolls are highly customizable: right down to their eye colour, body types and interchangeable *ahem* "functional parts." Companies such as Realdoll have also become renowned for the lifelike feeling of their dolls' exterior (and interior). As you might have imagined, this is kinda like having one or more Fleshlights available on a much larger toy.
While sex dolls have raised much controversy around the potential impact they could have on dating and relationships, we are continuing to see technological additions being added to them that will likely result in an AI sexbot in the not-so-distant future. I guess the question here would be: what is it that we truly crave in our intimate relationships? And could those needs be satisfied through this technology?
Looking for a special someone to be sexually adventurous with? Finding you keep getting stuck in the same dating ruts? Check this out:
Devika J. Singh is a Tantric sex and singles relationship coach. Got a love/sex question or want her to cover a topic for you? Email her.