Before graduating from university, Jenise Lee's aunt and brother were diagnosed with cancer within the same week. She knew then she had to apply her ability to simplify complex challenges and identify root problems to figure out how to prevent cancer when possible. "I didn't set out to be an entrepreneur," says Lee. "I just felt like we all had a duty to do what we can to make the world a better place."
Lee founded CertClean, a label that helps shoppers easily discover beauty and personal care products formulated without ingredients that can cause harm to human health.
Describe your trajectory prior to founding CertClean.
After graduating from the University of Waterloo's Chemical Engineering program, I led a variety of environmental projects as an environmental engineering consultant. Fast forward several years, I got a MBA from Schulich School of Business under my belt to strengthen my business acumen.
What exactly does the CertClean label mean?
The 1000+ products bearing the CertClean mark comprise ingredients that have demonstrated compliance to CertClean's stringent standards, which includes over 1400 known harmful chemicals. CertClean's mark helps shoppers recognize safer alternatives to conventional beauty and personal care products.
Statistics say one in two men and one in three women will be diagnosed with cancer in our lifetime. It is time to focus on empowering ourselves to prevent cancer and reduce our exposure to harmful chemicals whenever possible!
Aside from looking for products with this label, what are other preventative measures we can take when it comes to the products we use?
One easy way to reduce exposure to unnecessary chemicals is to look for products without umbrella terms like "fragrance" and "parfum." This is essentially a loophole in the beauty sector; this term can contain up to hundreds of undisclosed chemicals. Manufacturers argue that the scent of their product is proprietary so they do not need to disclose the chemicals used to create the scent.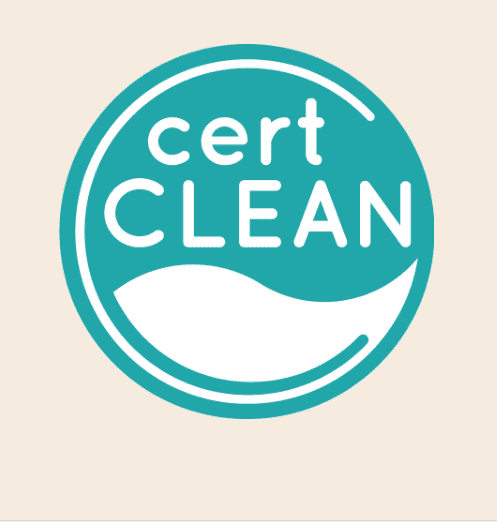 What have you learned throughout this process of running your own organization?
For anyone looking to launch their own company, remember to find your tribe – the people who believe in you, who support you, and who understand your challenges. I'm incredibly grateful for being a recipient of Futurpreneur Canada's Spin Master Innovation Fund. Not only did it finance the majority of start-up costs associated with CertClean, but it also provided a network of mentors and other entrepreneurs who helped elevate me both personally and professionally.
How would you like to see CertClean expand in 2017?
We want to see a fundamental shift towards non-toxic beauty in the marketplace. Soon, you'll see a site like TripAdvisor exclusively for non-toxic beauty so shoppers can read reviews and feel confident with their next beauty purchase! Then there will be CertClean sections in stores like Pharmasave, salons and other retail shops!