Easy/45 minutes/$5.
As you know, we love to make, but we also love to re-make! There are some pieces of our wardrobe that we never wear but just can't bear saying goodbye to. But by making them into something new, we can give them a whole new life! For this project we turned an old t-shirt into a cropped tank top by adding a piece of patterned fabric to the back.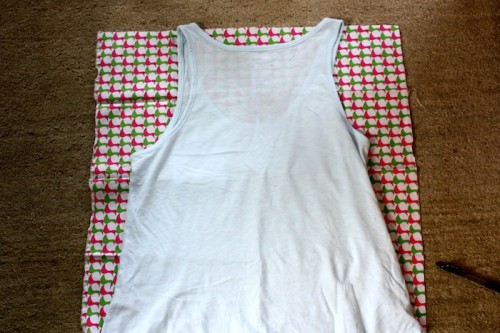 Supplies:
Old tshirt
about half a yard of patterned fabric (we used Dear Stella Duck Walk)
iron
sewing machine with thread
scissors
fabric pencil or just regular marker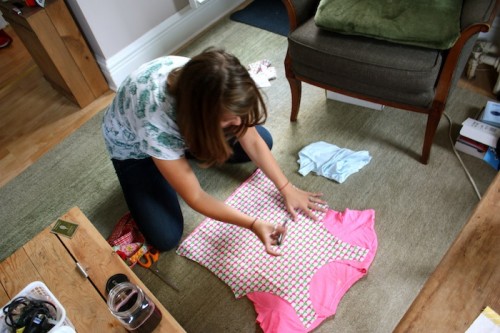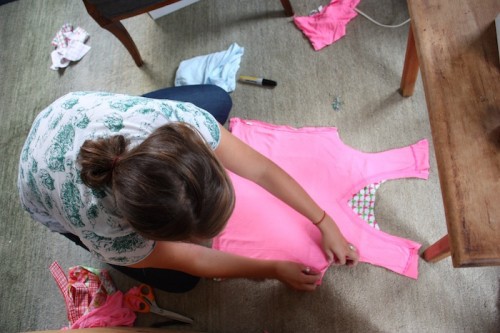 Steps:
Find a tank top that you own and that you know fits you well
measure your patterned fabric against this top and outline it with your pencil and cut
Cut the seams along your old shirt and measure the front against the tank top that fits you well and cut
pin the sides of both fabrics together with the front facing each other
sew along both sides up to the armpit
If you want to change the neckline of your shirt as well, cut to the neckline you prefer and sew about 1/8 of an inch
Sew along the arms and shoulders about 1/8 inch so that there are no raw edges
Wear!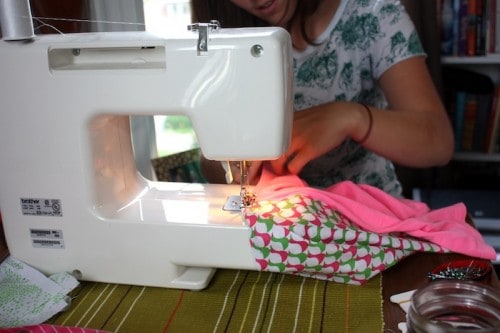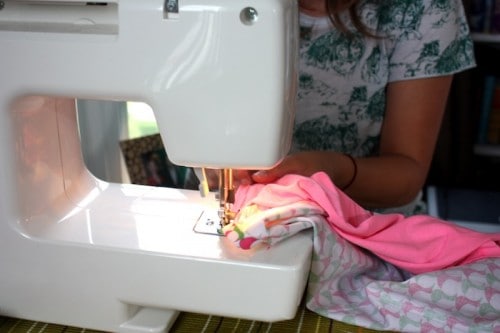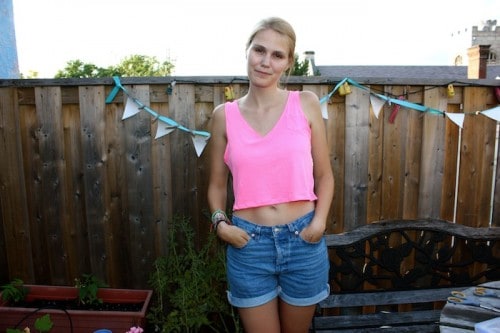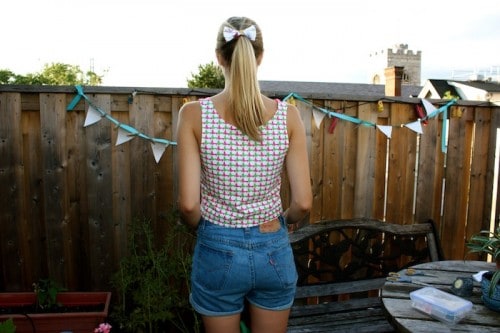 Limberlina are Kimberley and Laura—they teach people with creative ambitions to make their own mark in and outside of their homes through simple, imaginative and inexpensive DIY projects. Follow them on Facebook, Twitter, Pinterest and Instagram  and check out their DIY Kits here!