For lovers of the Man Repeller-approved arm-and neck-party, Biko will be a welcomed addition to your jewellery box and even better, it's hand crafted in Toronto. Born and raised in the city, Corrine Anestopoulos combines her inspirations (industrial design, high-end fashion and quirky collectables) to create an aesthetic that she defines as "modern nostalgic." From top tips for those looking to get into the industry to where you can find her in the city (hint: she's a west-end girl), Anestopoulos' answers to our questions were as well-crafted and detailed as her designs.
She Does The City: When did you start your jewellery collection and why?
Corrine Anestopoulos: I started making jewellery in 2004 at the age of 21 while studying Image Arts—The New Media at Ryerson University. I didn't plan for a jewellery brand, but it developed from a passion, which quickly turned into a business upon graduation. Through trial and error, I developed the "modern nostalgic" Biko aesthetic that I strive to stay true to with each new collection. Always a nod to the past, but with a modern sensibility. I am self-taught, and to this day I enjoy the learning of different processes that help to inform my work.
SDTC: What do you think distinguishes Biko from other collections?
CA: I source my materials from all over the world, and incorporate details within the collection that pay homage to a finding's history, but with my own personal twist. In reworking and replicating the one-off treasures I've come across, I feel I breathe new life into these magical curiosities. In addition, each piece is made with great attention paid to detail and quality, and of course, love.
SDTC: What inspires you to create?
CA: Design-wise, I'm inspired by a mix of street style and high-end style. I'm also in love with old photographs, modern-industrial furniture design and lighting, and quirky collectables. One of my favourite inspirations is a series of original photographs from the Barnum & Bailey Circus in the 1950s. I bought them on eBay and they hang on the huge inspiration wall in my studio.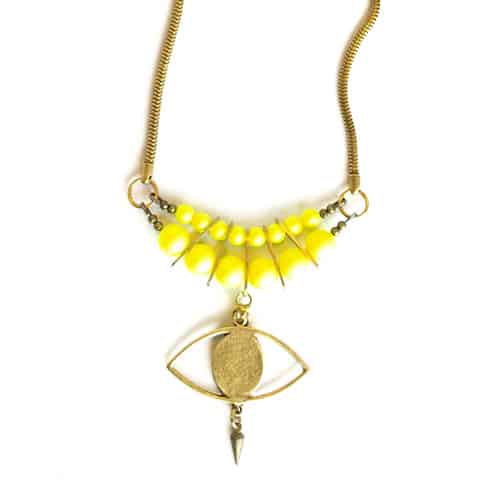 SDTC: What's the great tip you can provide to anyone looking to get into the industry?
CA: I would advise young designers to do a lot of research in their particular area of interest before starting their own brand. It is important to look at the current market and understand their competitors as well as their potential customers. I also recommend aspiring designers to intern with several brands they respect and can learn from them before embarking on their own project.
SDTC: What's the best part of going to work everyday?
CA: The best part of going to work everyday is that I get to be creative and do what I love! It also doesn't hurt that I have a super inspiring studio that makes me smile every time I walk in.
SDTC: What are some of your favourite places to go in Toronto? Parks, coffee, boutiques, spas, bars, restaurants? Where are we likely to find you?
CA: Trinity Bellwoods Park or Scadding Court Pool on sunny summer days, Dark Horse or Manic Coffee shops with my laptop for getting work done, 416 Snackbar for after work drinks and snacks, Bambi's (1265 Dundas St. W.) for drinks and impromptu dancing, Grand Electric for epic tacos, Kensington Market for groceries, and biking everywhere in between. I'm a true West End girl!
SDTC: How would you describe Biko in three words?
CA: Timeless, modern, nostalgic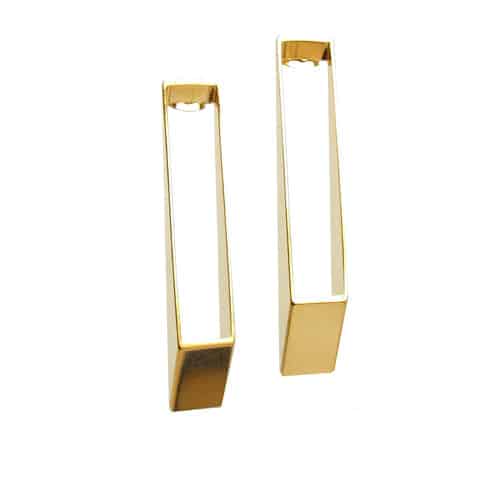 SDTC: If you could have one celebrity (dead or alive) wear Biko, who would you want? Why?
CA: Chloë Sevigny. She's confident, intelligent, talented, beautiful, and seems to always hold the perfect balance of girly edge.
SDTC: What's your favourite thing about the design community in Toronto?
CA: I love that we're all very close knit and supportive of one another, and many of us are friends outside of business as well.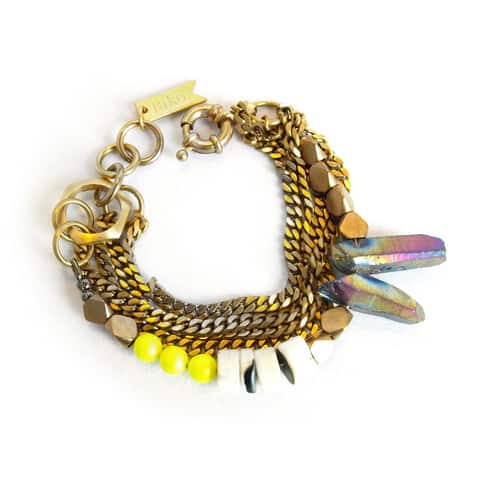 SDTC: What's next for you?
CA: Next is continuing with our international growth by participating in new trade shows and events in the US and overseas. Also, we're hiring more staff in order to keep up with our growth. I love the idea of having a great team around me, and look forward to the new hires!