She Does The City sat down with Megan Campagnolo, the founder and owner of clothing and lifestyle brand Rosehound Apparel, to find out what it takes to run a successful business.
It's hard to believe that Megan Campagnolo began her working life as a shoe shiner. The twenty-seven year old owns Rosehound Apparel, a dreamy, pop culture-inspired clothing line loved by both in-the-know Torontonians and celebrities alike. (After an encounter with Lena Dunham in Toronto, Campagnolo created a limited edition range of Lenny x Rosehound Apparel patches for the Girls creator who later Instagrammed a picture of herself and her Girls co-stars in some of Megan's creations).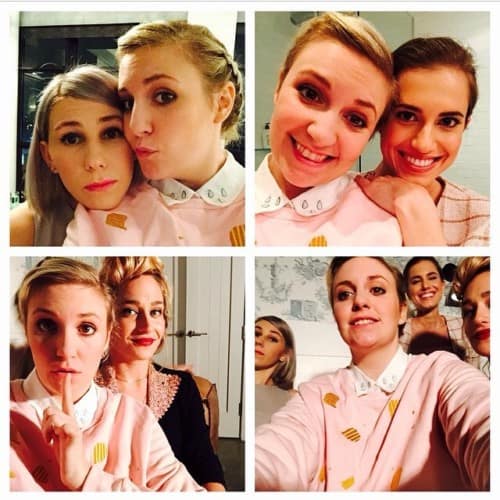 The brand is still in its infancy—Campagnolo launched Rosehound Apparel at Likely General in spring 2014—but in the last two and a half years, the company has gone from strength to strength. Her designs sell online and in stores worldwide. A kitschy mix of pastel knits, eighties film and TV-inspired patches and adorable embroidered shirts in gentle, almost childlike designs have become a hit with a generation of adults who don't want to grow up. Not bad for a girl who, just three short years ago, was shining shoes, flipping burgers and working shifts at Fiesta Farms to make ends meet.
The young entrepreneur runs the company out of her studio on Queen West and business is booming. In fact, Campagnolo recently took on her first employee to help run the day-to-day operations. Rosehound had its genesis in a school project that Campagnolo was working on during her final year of fashion school at Ryerson. She designed a clothing line inspired by nineties cult hit Twin Peaks and went on to develop it into the fully-fledged clothing and apparel line she runs today.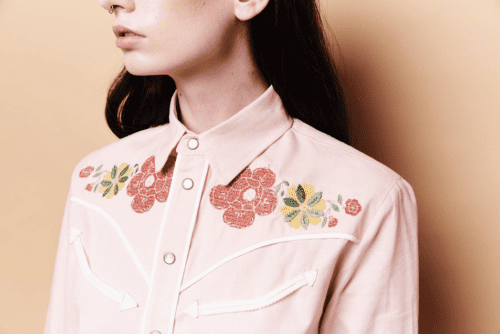 "I'm very aggressively motivated," she says. "Once I have an idea, I stick with it and really run with it."
Capagnolo has found inspiration for her designs everywhere from the melancholic aesthetic of Twin Peaks to abandoned honeymoon motels in the Catskills to Leonardo DiCaprio's face and even from the scattered crumbs of her favourite snack foods. Almost all of her wares are delivered in a tender pastel and hazy seventies-infused palette. Products range from pins, patches and socks to embroidered shirts, 5-panel hats and Rosehound's signature knits.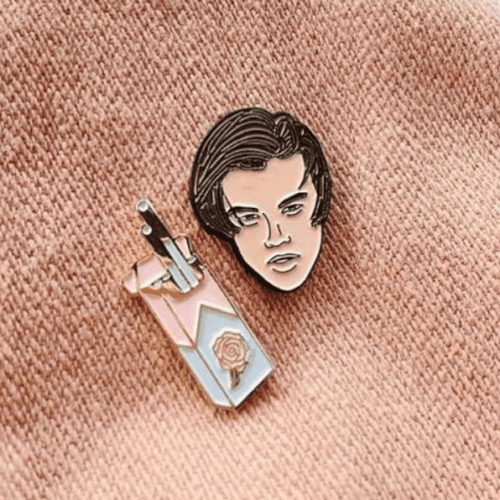 Campagnolo was just twenty-three when she started the brand and admits there were some dark days in the beginning. "It was a huge financial rollercoaster for the first year," she says. "And I didn't leave my studio at all." She recalls a particularly busy period of production in which she was spending up to twenty hours a day in the studio.
"Some days are harder than others," she says. "Nobody is there to tell you what to do. There's no model. You just have to figure it out as you go."
As Campagnolo's business grows, so too does her skillset as a businesswoman. Between designing and manufacturing, shipping orders, tending to the business' finances and attending events such as pop-up stores and markets, the business certainly keeps her busy.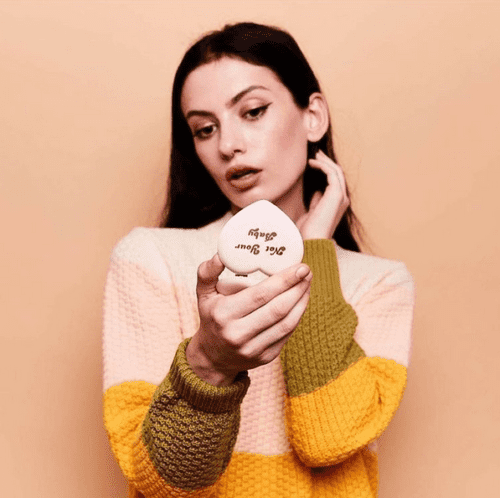 "I'm constantly working," she says. "I'm answering emails when I first wake up and before I go to bed." The days may be long but her passion for the venture does not seem to have waned in the slightest. In fact, she's already busy designing next year's S/S and F/W lines and is in the early stages of a new Rosehound childrenswear offshoot (to be called Rosebud), which will feature unisex children's clothing.
Campagnolo, who recently married her beau in a Las Vegas ceremony live-streamed for friends back home, is the quintessential millennial hustler. Not yet thirty and already running a successful clothing line, the designer slash business owner (and, lest we forget, once-upon-a-time shoe shiner) embodies an impressive go-get-'em attitude.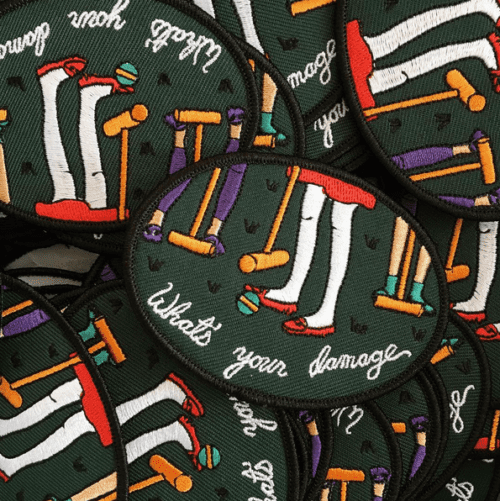 She has some words of advice for other young entrepreneurs who are hustling to get their project off the ground:
"It's so cliché to say 'never give up,' but there's always another solution to a problem. If you're ever discouraged about something, you have to remember there will always be another opportunity; there will always be an alternative. You just have to keep chasing those and eventually things are going to work out."
Shop Rosehound Apparel online or in stores across Canada.