Recently, I was asked to test out Next Issue Canada, an app that instantly provides iPad and iPhone users with over 100 magazines for as low as $9.99 per month. Like reading? Read on.
I downloaded the FREE 30 day trial and within minutes added the latest issues of the following magazines to my library: Architectural Digest, Chatelaine, Dwell, Flare, Real Simple, Teen Vogue, Vanity Fair, Allure, Bon Appetit, Elle Decor, Esquire, InStyle, Marie Claire, The Oprah Magazine, Vogue, Harper's Bazaar, W Magazine. Gee, guess I'm hibernating for the rest of January with a cup of tea and hundreds of stories. I'm most impressed.
Here's what I'm currently reading, and loving, using
Next Issue
: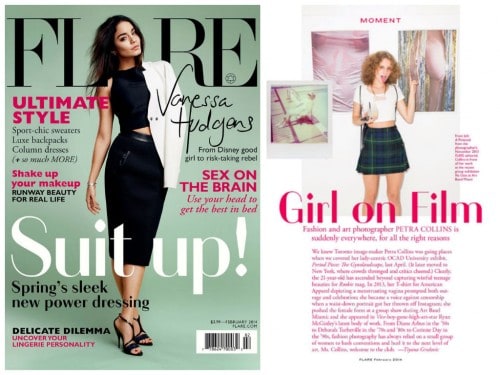 Girl on Film, Flare Magazine
We've been following Petra Collins' work since she was a high school senior at Toronto's Rosedale Heights School of the Arts. This year, she caused a global ruckus with her provocative period t-shirt for American Apparel. In Girl on Film, Tiyana Grulovic gives us the 411 on our local it-girl as she continues to make BIG waves. Go, Petra, go!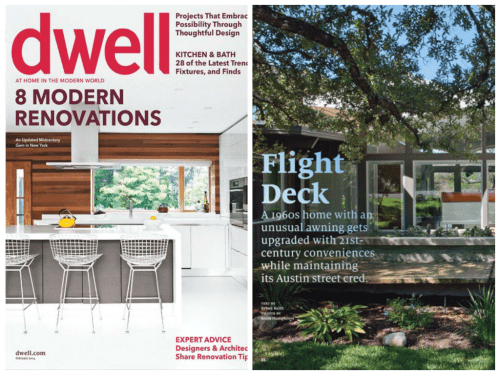 Flight Deck, Dwell
As I type this, my desk is vibrating from a jackhammer that is tearing up concrete in my basement; we're amidst a major reno. It goes without saying that I'm currently fixated on design magazines and Dwell is my favourite. Flight Deck explores how a couple is tastefully modernizing their 1960s Austin bungalow. Inspiration awaits.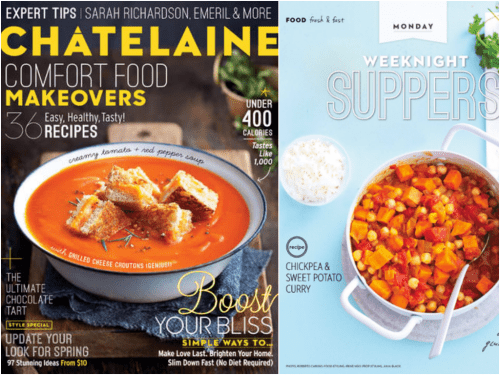 Weeknight Suppers, Chatelaine
I'm pretty sure that I've recently graduated into a new demographic because I'm now obsessed with Chatelaine. For the longest time, I thought of it as a magazine that middle-aged moms read while waiting for their dental appointment. Not sure if it's that I've matured or if Chatelaine has changed their tune (likely both,) but I've been spending countless hours drooling over their recipes. Tonight, I'm making this healthy, and yummy, Chickpea & Sweet Potato Curry. With -40 temps, it's high time for comfort food.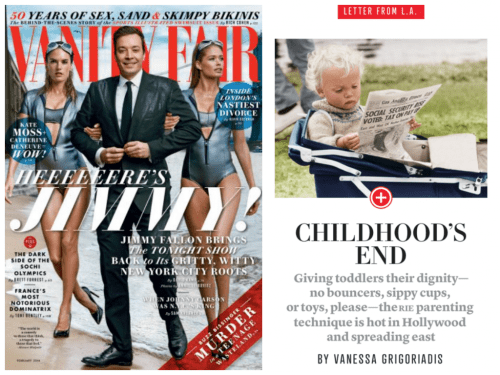 Childhood's End, Vanity Fair
Home renovations and home cooking aren't the only changes going on in my life; I'm six months pregnant. Childhood's End explores RIE: a child-rearing trend taking over Hollywood. No rattles! No sippy cups! No swaddles! RIE is about treating toddlers like adults! I didn't say I agree with it, but interesting nonetheless.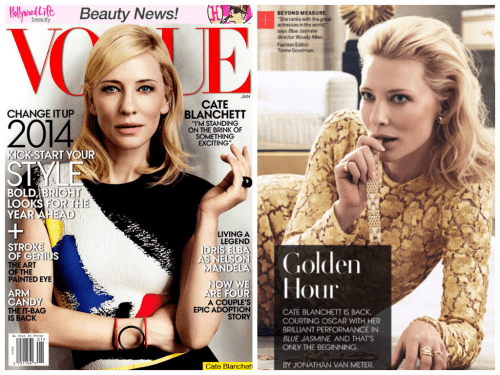 Golden Hour, Vogue
Do I have to explain this one? Cate Blanchett is positively divine. Even on an iPhone, flipping through Vogue is dreamy and the next best thing to a winter escape.
Have I convinced you to try the Next Issue App out? Do the free trial for 30 days and see if you like it as much as I do.