Listen up: The 27th(!) edition of the Toronto Jewish Film Festival is back with an impressive schedule of great films worth celebrating. Yesh! We are huuuuge fans of this welcoming and inclusive festival that highlights eclectic and diverse Jewish stories from across the globe. Jews & non-Jews of all ages will find something that moves them at this year's event: From a nostalgic ode to Fiddler on the Roof, to a heart-wrenching documentary about a Syrian POW and torture survivor, to the story of an Israeli family that faces new challenges and grows together as their father transitions into a woman. We are especially impressed with the roster of films coming from female directors this year (there are a LOT).
Here's what we'll be checking out.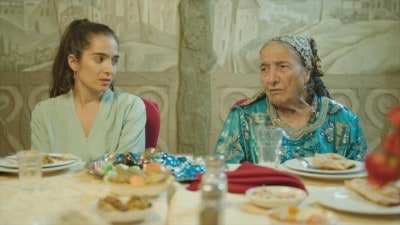 In its North American premiere, Offspring tells the story of 32-year-old Ilana, a traditional Jewish-Bukharan woman who just cannot get pregnant. Bogged down by societal pressures, Ilana feels lost. Suddenly, her superstitious old grandmother gives her an idea, an idea that just may have the power to uncover what she really wants. (May 5 @ Alliance Francaise & May 7 @ Cineplex Cinemas Empress Walk 9)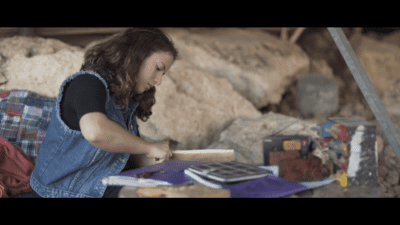 Directed by Shulamit Lifshitz, Noa is a stunning and disconcerting short film made at Israel's Ma'ale film school. In it, a young girl tries her best to keep up appearances of life being copacetic; meanwhile, a predator is stalking her in her own home. This film raises serious questions about women's safety and how things are not always as they appear. (May 5 @ Cineplex Cinemas Empress Walk 9 & May 6 @ Hot Docs Ted Rogers Cinema).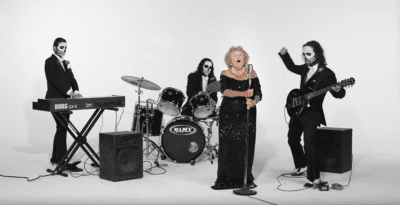 You'd never suspect that Inge Ginsberg, with her floral shirt and pastel-coloured pants, is a singer in a death metal band. Follow along as this composer, poet, grandmother and Holocaust survivor competes on America's Got Talent in order to pursue her dream. Death Metal Grandma is as fun and irreverent as its title suggests. (May 8th, Innis Town Hall)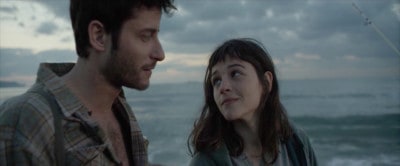 Virgins is a delightful coming-of-age tale that covers all the bases: young girl desperate to get out of her provincial town, a handsome young stranger, a mermaid sighting. You know, the usual. Keren Ben Rafael's first full-length feature first debuted at the Tribeca Film Festival; we can't wait to see it in TO. (May 5 @ Alliance Francaise & May 8 @ Cineplex Cinemas Empress Walk 9)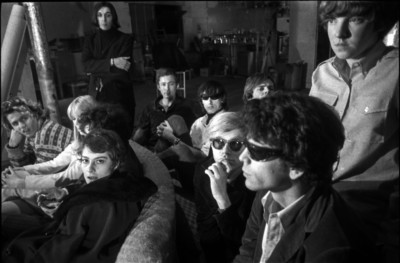 Have you heard of Barbara Rubin? This groundbreaking filmmaker was a big influence on everyone from Lou Reed and Allen Ginsberg to Andy Warhol and Bob Dylan. At 17, she was directing sexually graphic performance art and apprenticing under Jonas Mekas. So what happened to the avant-garde artist that made her renounce her wild past and morph into an Orthodox homemaker? Barbara Rubin and the Exploding NY Underground investigates. Be sure to check out our Instagram for a chance to win tickets to the Wednesday, May 8 screening of the film! (May 8 @ Innis Town Hall).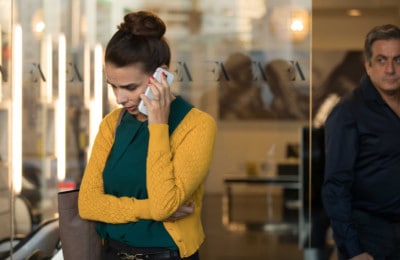 The award-winning, hard-hitting drama Working Woman is a timely and unflinching look at the pernicious nature of sexual harassment. In it, Orna (Liron Ben Shlush) starts a job in order to support her fledgling family. Things start to unravel though, as her new boss begins making unwanted advances. Caught between her need to provide for her family, and his increasingly forceful harassment, Orna is caught in a terrible bind. In the #MeToo era, this film will resonate with many who have experienced this kind of abuse, and make us vow to not let it continue for the next generation. Working Woman is the recipient of this year's TJFF's Micki Moore Award, presented to the Best Narrative Feature Film directed and/or written by a woman. (May 5 @ Cineplex Cinemas Empress Walk 9 & May 6 @ Hot Docs Ted Rogers Cinema).
Find the whole lineup and schedule right here. The Toronto Jewish Film Festival screens at locations across the city, and runs May 2-12.