If you're blessed with boobs of size, you understand the struggle in finding a bra that fits well but also looks good.
Enter Broad Lingerie. This fantastic new shop on the Danforth specializes in looks for busty women. At Broad, you'll find sizes from 28 to 44, D-JJ. "There's the misconception that busty equals plus size," says owner Sam Conover. "This is not the case! There are plenty of buxom gals who are quite petite, along with fuller busted plus size women." They're also explicitly body positive: "We don't hide larger size bras in the back room and we ascribe to the philosophy that lingerie should be about comfort, support and self expression, NOT fixing body 'problems.'"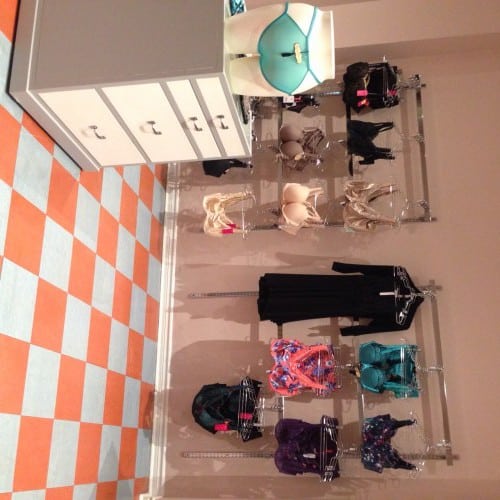 They've got everything: t-shirt bras, sports bras, nursing bras, strapless, swimwear, fun bras and cute underwear, and their stock is continuously growing.
Conover worked in lingerie in varying roles (buyer, model, manager, social media, bra fitter) for over ten years. Despite flirtations with other career paths (including a brief stint as a objects conservator specializing in plastics!), lingerie has always been her passion. "While I loved the fashion element of working in lingerie retail, it was primarily the interpersonal and emotional elements that grabbed me. I love how hooking a woman up with a good bra changes not only how she feels physically, but her mindset as well."
She experienced this change first-hand. "Growing up I wore really uncomfortable bras in 36D because that was the best size I could find. I felt bad about my body [and thought] the reason I couldn't find bras was because something was wrong with me! Getting fit properly (I now wear a 32GG) and having the privilege of working with so many shapes and sizes of bodies tremendously boosted my self-confidence."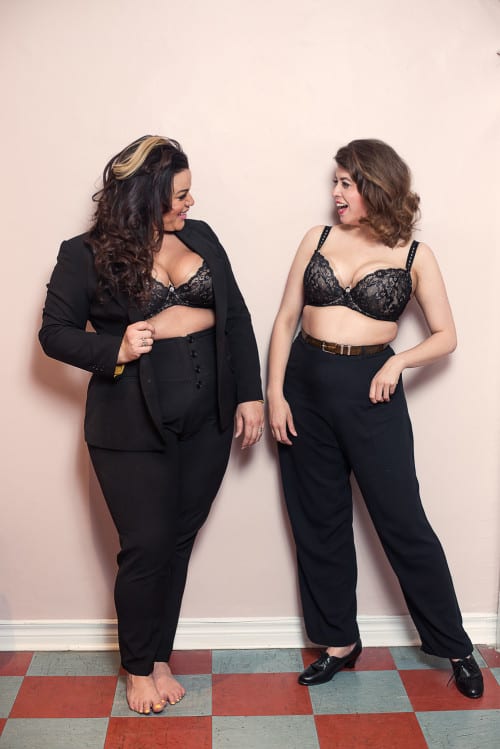 Conover's experience shows that busty women have an especially rough go of things. "This is not a small, niche market! I'd wager that over half of women fit within the D+ size range (and many don't know it, because they don't have access to all sizes). Yet many full busted women feel like they are weird, that they are an outlier somehow. I wanted to create a space that would be a haven for busty women."
Her fave trend right now? Bright pops of near-neon colour. "I'm looking forward to receiving my order of a bold, bright blue lace bra from Ewa Michalak. This kind of bra is meant to be shown off. Instead of hiding your bra, why not showcase it as part of your outfit by revealing the straps or the sides of the bra in a scooped out racer-back tank?"
Broad's ethos is "Buying a big bra doesn't have to be a big deal." The store is geared towards those who seek a friendly, fuss-free experience. Appointments are optional and they always welcome walk-ins. "We want buying a bra to be accessible, so most of our bras are under $100."
"If you prefer to shop on your own, this isn't a problem, but we highly recommend getting a fitting. A fitter can help you figure out what bra works best for your and shape and can help you navigate between different brands. And we know that there is nothing worse than a cramped, stuffy change room, so our fitting rooms are VERY spacious!"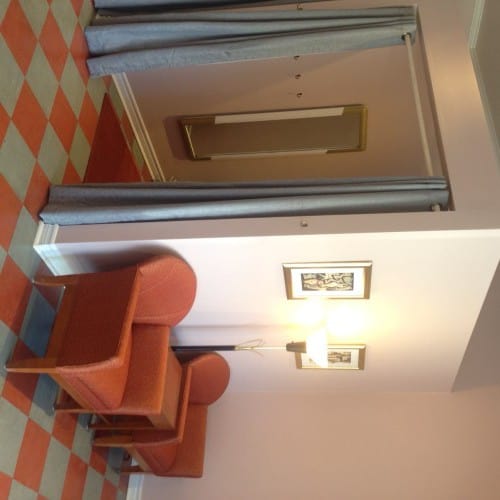 The right bra should be a mix of fit, comfort and style. For a bra to do its job properly, there are a few things to consider:
The band should be snug and sitting straight across the back, anchoring the bra to your body. If it's too loose the straps can dig in, the wires can move and you will get less lift.
You want to make sure that your breasts are fully encased in the wires. The center wires should lie flat and the sides should not sit on breast tissue. This prevents painful digging and poking and offers comfortable support.
The cups should lie flat across the top of your breasts. If the material is puckering, the cup is probably too big. If it's cutting in (giving the "double boob" look), then cup is probably too small.
The straps shouldn't cut in or fall off the shoulders. If this happens, another size or style is probably best.
There is NO POINT for a bra to fit correctly if it is too uncomfortable to wear. That's why it's always good to do a little moving around in the fitting room to test it out. If you move your arms back and forth, the sides shouldn't rub or dig. If you lean forward and stand back up, you shouldn't feel like your breasts are falling out of the cups. If you lift your arms, the wires should stay in place. And if you sit, the wires shouldn't jab your rib cage or underarms.
The right bra should jive with your own sense of style. If you like simple, functional garments, than maybe a t-shirt bra is for you. If you like colour and detail, perhaps something red and lacy!
Broad Lingerie is located at 1763 Danforth Ave, just east of Coxwell.