Pride Month is here, and there are so many vibrant events happening in Toronto in celebration of the 2SLGBTQ+ community. Queer artists, whether they are singers, dancers, comedians, writers or actors, produce amazing and vital work year-round. We must amplify and honour their contributions, especially during Pride. Here are 10 events happening this June for you to appreciate the range and depth of local queer artists right now.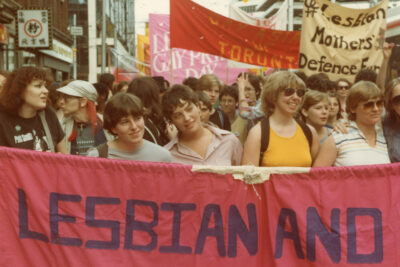 Joy. Sorrow. Anger. Love. PRIDE: A Celebration of Toronto Pride
On display at Collision Gallery, this multimedia art exhibit tells the story of Toronto Pride from 1970 to the present day. See archival photographs, print media, memorabilia and writings from community leaders and the Toronto 2SLGBTQ+ community, spotlighting beloved and vital organizations like Buddies in Bad Times Theatre, Black Lives Matter, Casey House, 2-Spirited People of the 1st Nations, and more—interspersed with photographs and other materials such as t-shirts, buttons, issues of XTRA Magazine, protest signs, zines, and posters. This exhibit is an incredible opportunity to learn about the history of Pride in our city. More info here.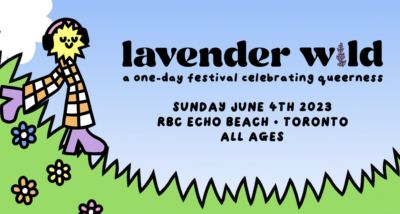 Lavender Wild
This one-day music and arts festival is celebrating queerness with a stacked lineup of 2SLGBTQ+ artists. Alt-pop artist Girl in Red will headline the festival, along with performances by Hayley Kiyoko, Daya, The Aces, G Flip and many more. Happening at Echo Beach on June 4, the festival will also showcase local queer artists, art, and drag. More info here.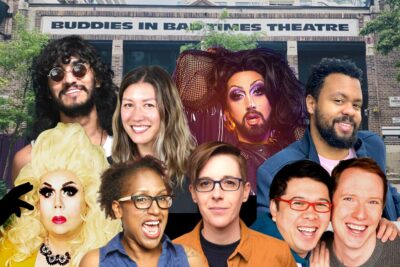 Gay AF Comedy Pride-A-Palooza
Local and world-renowned comedians from the 2SLGBTQ+ community will come together on June 9 for Gay AF Comedy's Pride-A-Palooza show at Buddies in Bad Times Theatre. Headlined by DeAnne Smith from Netflix Comedians of the World, you can expect an amazing array of queer comedians from the many intersections of the 2SLGBTQ+ community performing their hottest standup sets. More info here.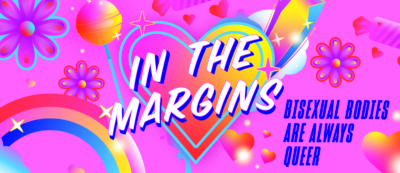 In The Margins (Bisexual bodies have always been queer)
Emily Nixon's new installation at Buddies in Bad Times Theatre confronts the audience with their assumptions about bisexuality. Inspired by late 90s and Y2K aesthetics, the cabaret explores the bisexual fantasies of a girl in the early 2000s through animation, a work of nostalgia and coming-of-age. This installation is free to attend, and will be open from 12-9PM on June 6-8. More info.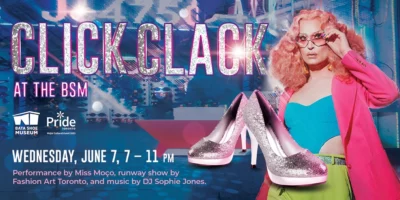 Click Clack at the Bata Shoe Museum
The Bata Shoe Museum is hosting its first Pride party! On June 7, get wild with a performance from drag race star Miss Moco, a catwalk show of queer focused-avantgarde looks presented by Fashion Art Toronto, and music by DJ Sophie Jones. As part of this already fantastic event, the museum will be adding to its permanent collection of 15,000 shoes, including a pair of heels worn by Priyanka during her win on the first season of Canada's Drag Race. More info.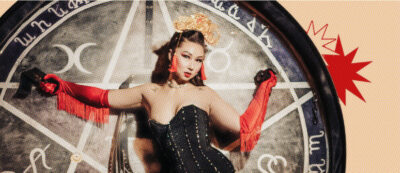 Les Femmes Fatales: Showgirls! Glitter and Grime
Dainty Smith's Les Femmes Fatales are Canada's premier woman of colour burlesque troupe. For Pride this year, their newest revue celebrates Black and POC burlesque— the beauty, tough, tenderness, glitter and grime of resistance and survivorship. Les Femmes Fatales are always showstoppers — don't miss this performance on June 16 at Buddies in Bad Times Theatre. More info.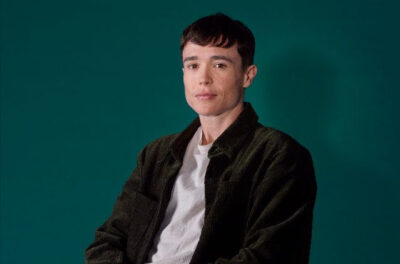 TIFF In Conversation with… Elliot Page
Actor and trans advocate Elliot Page will be at TIFF on June 16 for the exclusive Canadian launch of his highly-anticipated coming-of-age memoir Pageboy. Page will join TIFF to discuss his personal journey, his starring role in the hit series The Umbrella Academy, and the process of establishing himself as a key creative force. Grab your tickets—10% of the proceeds will go to trans artists in Toronto.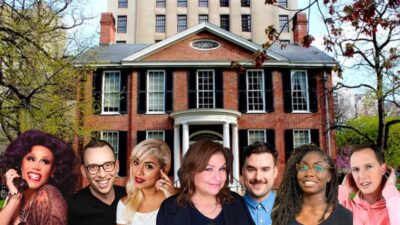 ​​Gay AF Comedy Pride-Stravaganza
Pride Toronto is bringing an all-star lineup of queer comedians to the scenic Campbell House Museum on June 17 for a special Pride edition of Courtyard Comedy. This outdoor standup event will be headlined by Martha Chaves, with special guests Rush Kazi and Ben Sosa-Wright, with performances by Sashka DC, Dylan Mahaney and Messy Margaret. Don't miss out on an afternoon of fun in the sun and guaranteed laughs from some of the country's top queer comics. More info here.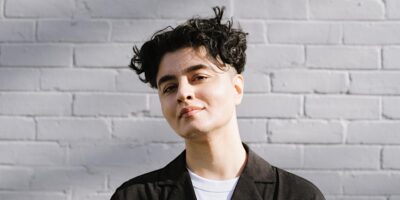 Samra Habib, We Have Always Been Here: A Queer Muslim Memoir
Samra Habib, writer, photographer, activist, will discuss their award-winning book We Have Always Been Here: A Queer Muslim Memoir at this free Toronto Public Library Pride event. Their memoir explores faith, art, love and queer sexuality, revealing Habib's remarkable global journey and uncovering a truth that was within them all along. We Have Always Been Here is one of our must-read queer books for Pride Month—our Books Editor Ameema Saeed described it as "poignant, powerful, and breathtaking…a book you'll find yourself thinking about long after you finish reading." Check out this chat with Habib about their compelling memoir on June 22.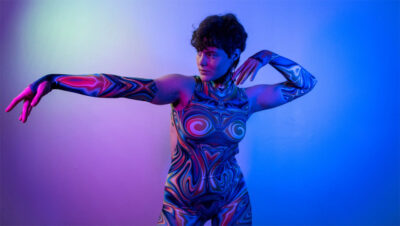 ROM After Dark: Be Yourself
Round out Pride Month on June 30 with this end-of-the-month extravaganza at the ROM. Expect a vibrant lineup of live performances from Moonbean: a queer, synth-pop duo, Toronto Kiki Ballroom Alliance, DJ ESL and more. Plus, take part in a colourful interactive Pride photoshoot, drag performances, caricatures, and other surprises. Admission includes access to all of the ROM's exhibits! More info here.