Friday, September 30th will be Canada's second year marking The National Day for Truth and Reconciliation. This is a day to reflect on the harm inflicted by residential schools on Indigenous communities, remember the children who were killed or abused, and to take active steps towards reconciliation.
This year, we encourage you to go beyond simply wearing an orange shirt, and take the time to actively learn about the histories of residential schools and the stories of survivors, support a local Indigenous artist or organization, or attend an event that will help you reflect on your role in reconciliation.
Attend a concert at Koerner Hall hosted by Sarain Fox
On Friday, the Royal Conservatory is hosting an evening of performances honouring the lives of Indigenous people. Dancer, storyteller, and activist Sarain Fox will host the event, which will feature musical performances by Tomson Highway and Rebecca Cuddy, Juno Award nominee drummers Nimkii and the Niniis, a testimony from residential school survivor Aunty Mary and more. If you can't make it on Friday at Koerner Hall, the event will also be livestreamed for free.
Visit the Indigenous Legacy Gathering
At Nathan Phillips Square this week, the Toronto Council Fire has two full days of activities and performances lined up to commemorate the National Day for Truth and Reconciliation. Visit on Thursday or Friday for music, drum, and dancing performances, workshops and booths, and a marketplace with work by Indigenous artists and artisans.
Read Books by Indigenous Authors
Spend the day diving into a book written by an Indigenous author with the help of these curated lists from the Toronto Public Library. Jesse Wente's Unreconciled is a poignant biography about the author's family history in residential schools and the impact it had on Jesse's life, Diane Wilson's The Seed Keeper and Katherena Vermette's The Strangers are fiction novels based on the intergenerational trauma that many Indigenous families face, and Beyond The Orange Shirt Story shares stories from residential school survivors. Find more recommendations for adults, teens and children.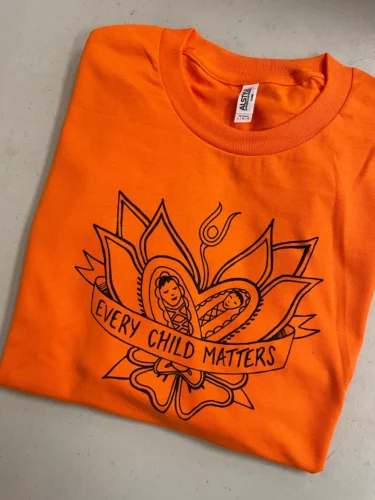 Support the Native Arts Society
If you're in search of an orange shirt, created by Indigenous designers, stop by Native Arts Society's pop-up on Wednesday in Sorauren Park. The queer and Indigenous-owned gallery will be selling orange T-shirts hand-printed by intergenerational survivors, with all proceeds going towards Toronto Indigenous Harm Reduction. We interviewed co-founders Brianna Olson-Pitawanakwat and Nanook Gordon Fareal last year about their efforts to provide a platform for Indigenous art— you should definitely visit their gallery location in Moss Park. They'll be closed on Friday to observe the National Day for Truth and Reconciliation, but are open Thursday evening from 4pm-7pm.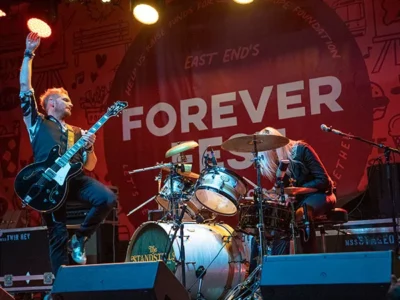 Stop by Forever Fest
This weekend's Forever Fest is being held in support of Legacy of Hope, an Indigenous-led organization raising awareness about the impacts of residential schools on Indigenous peoples. Shania Twain is headlining the festival on Sunday, and you can enjoy performances by several other Canadian artists, as well as plenty of local food and drink vendors. Head over to Maple Leaf Forever Park in Leslieville from Sept 30-Oct 2—entry is free, but all proceeds raised at the event and the 50/50 prize draw will be donated to Legacy of Hope.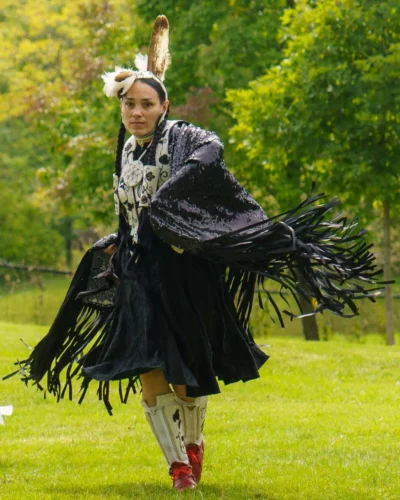 Attend the Annual Community Pow Wow at Dufferin Grove Park
This yearly event at Dufferin Grove Park is an excellent way for kids (or adults) to experience their first Pow Wow and celebrate Indigenous culture. This Saturday, October 1, is the 25th year of the annual community Pow Wow hosted by Native Child and Family Services of Toronto. Traditional dancers of all ages will be performing, and there will be vendors, food and giveaways to enjoy all day long.
Watch Alanis Obomsawin's Honour to Senator Murray Sinclair
Acclaimed Indigenous filmmaker Alanis Obomsawin shares a powerful speech from Senator Murray Sinclair in this short film premiering on September 30. Sinclair was a key figure in raising global awareness of the atrocities of Canada's residential school system. In his speech, he shares heartbreaking testimonies from survivors as he accepts the WFM-Canada World Peace Award.
Visit the Gardiner Museum
If you've been planning a museum visit, this Friday is a great opportunity to head to the Gardiner Museum. They will be donating the day's revenue from admissions to Anishnawbe Health Toronto— the only healthcare facility in Toronto that cares for Indigenous clients with both western and traditional approaches. On Saturday, the museum is offering a healing clay workshop led by multi-disciplinary artist Catherine Tammaro, free to attend and open to all Indigenous people.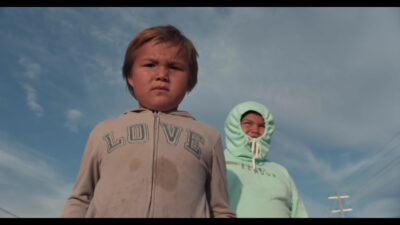 Watch the Documentary For Love
This eye-opening documentary sheds light on atrocities happening across Canada to the 29,000 Indigenous children in the child welfare system, and highlights the link to the horrors of residential schools. Narrated by Shania Twain, For Love raises awareness about the generational trauma inflicted by residential schools, while also celebrating the resilience of Indigenous communities. The documentary is available now on Netflix.
Resources and events for kids
There are quite a few resources available that can help your kids understand the importance of The National Day for Truth and Reconciliation. CBC Kids has some excellent videos about the meaning of Orange Shirt Day and reconciliation. For older kids, this event will share perspectives from three Indigenous youth as they answer questions from classrooms across the country about reconciliation. The National Centre for Truth and Reconciliation is also hosting a free educational program this week with the theme "Remembering the Children"— there are live videos and Q&As available from September 26-30, for grades 1-12.
More to Read/Listen/Watch/Attend
Make time to read the Truth and Reconciliation Commission of Canada's Calls to Action and the National Inquiry on Missing and Murdered Indigenous Women and Girls Calls for Justice. If you're looking for events to mark the day in other areas of Canada, Culture Days has a curated range of events for The National Day for Truth and Reconciliation, including exhibits, film screenings, workshops and walks, as well as an excellent list of resources about the history of residential schools and perspectives on reconciliation. If you're looking to take action, see their list of Indigenous organizations you can support or donate to.