Books have the power to transport us. Whether you're making travel plans this spring, daydreaming about your most memorable vacations, or just looking to escape the last of the chilly weather, you can take a journey through these books.
From a fantastical world reminiscent of Italy; to a trip in and around Denver; to a destination wedding on a remote and eerie island off the coast of Ireland; to a gruelling canoe adventure across the Arctic – there's adventure for all tastes in this list (including those of us who prefer our adventure horizontally, on a beach).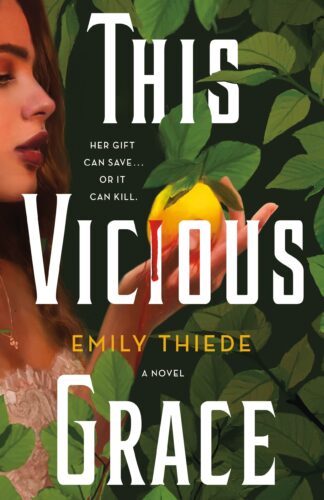 This Vicious Grace – Emily Thiede
While it's set in a fictional (and magical) world, Emily Thiede's This Vicious Grace reminds me of Italy, with its cliffs, bright oceans, sunshine, and lemon trees. It's the first in a series of YA fantasy books about magic and monsters. Alessa's gift from the gods is supposed to magnify a partner's magic, not kill every suitor she touches. Now, with only a few weeks left until a swarm of demons devours everything on her island home, Alessa is running out of time to find a partner and to stop the invasion. When a powerful priest convinces his flock that killing Alessa is the island's only hope, her soldiers try to assassinate her. Desperate to survive, she hires Dante, a cynical outcast marked as a killer, to become her new bodyguard. But as the rebellion intensifies, Dante's dark secrets may become a betrayal greater than she could have imagined. He holds the key to her survival, and her heart, but is he the person who will help her master her gift? Or will he be the one to destroy her? This book was dark and addictive, full of action, intrigue, and romance.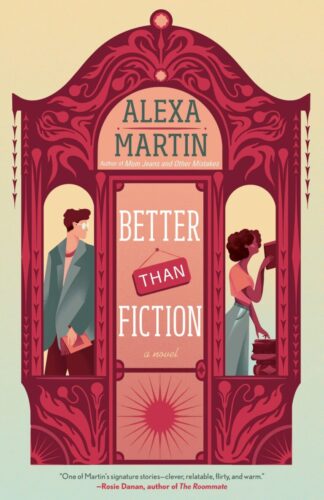 Better Than Fiction – Alexa Martin
Alexa Martin's Better Than Fiction is a love letter to books, to love stories, and to the state of Colorado. It's a hot and steamy romance with a tender core, exploring themes of family, loss, and following your dreams. This book follows self-proclaimed book hater Drew, who had never anticipated inheriting her grandmother's bookstore, the Book Nook. She's in way over her head, even before the store's resident book club (made up of seven very naughty old ladies) start to meddle, going as far as inviting bestselling author Jasper Williams to a signing. Jasper is a hopeless romantic (and a very handsome one at that), and he's decided to stay in town to do research for his next book. In exchange for help exploring the local Denver scene, he curates a book bucket list for Drew. As Drew starts to fall for reading, she also starts to fall for Jasper, in the kind of love story that only seems to happen in fiction. This book explores the messiness that connects us — the complexities of our love, our loss, and our families. It's a short and fun read that takes you on an adventure in and around Denver (right from the comfort of your couch and your blanket).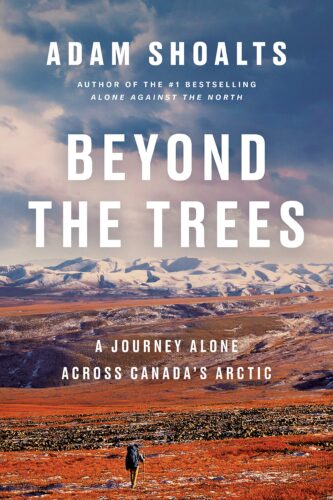 Beyond the Trees – Adam Shoalts
While it's not my idea of a typical vacation, Adam Shoalts' Beyond the Trees transports you alongside him, on a solo canoe trip across Canada's Arctic. "Canada's Greatest living explorer" takes us on an unprecedented journey in one of few places in this world where it's still possible to wander for months without crossing a single road, or encountering another human. Between his starting point in the Yukon, to his destination in Nunavut, there's a maze of obstacles: swollen rivers, shifting ice floes, gale-force storms, and fog-blanketed lakes, and Shoalts has to time his journey perfectly, leaving just as the spring thaw begins, and arriving before the winter closes in. He travels alone, tirelessly canoeing and portaging through the Arctic, on the adventure of a lifetime. His vivid descriptions and his adventurous spirit inspire you to go on your own adventure…although his descriptions of the swarms of mosquitoes he encounters might make you think better of it!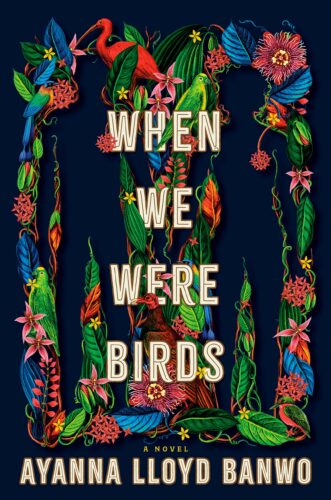 When We Were Birds – Ayanna Lloyd Banwo
This stunning magical realism story by Ayanna Lloyd Banwo transports its readers to Trinidad and Tobago. While the setting itself is fictionalized, it's based on real places. When We Were Birds is a lush, vivid, and stunning story, one that I fell in love with, as it reminded me of the magic of words while I was in the middle of a reading slump. This is a beautiful story about death and love, life and magic, and belonging. It's a literary epic about the ties that bind us – to each other, to life, to death, and to the world around us. This book is languid and literary, transporting you into the flavours and the rhythms of Trinidad and Tobago, slowly and immersively. Banwo's writing is dynamic, thoughtful, and chosen with such care — I adored this book, and I hope it transports you the way it did me.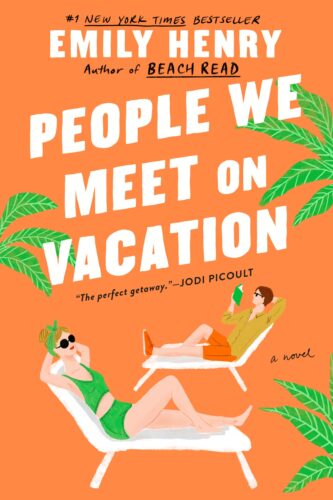 People We Meet on Vacation – Emily Henry
Emily Henry is the queen of romance! Her books find the perfect balance between romance, humour, and an emotional core, and People We Meet on Vacation is the "friends to lovers" vacation romance of your dreams. It follows Poppy and Alex — two best friends who couldn't be more opposite from one another. Poppy is a wild child with insatiable wanderlust; Alex wears khakis and prefers to stay home with a book. For most of the year they live far apart — her in New York City, him in their small hometown. But every summer, for a decade, they take one glorious week of vacation together…. that is until two years ago, when everything changed. They haven't spoken since. Poppy had everything she should have wanted, but she's stuck in a rut. The last time she was truly happy was on that final, ill-fated trip with Alex. So, she decides to convince her best friend to take one more vacation together – lay everything on the table, and fix their relationship, and somehow, despite everything, Alex agrees. Punctuated with stories and memories from many of Alex and Poppy's vacations over the last decade, this book takes you on a journey — around the world, but also through the space between Alex and Poppy's relationship. This book was a delight.
The Husband Hour – Jamie Brenner
Jamie Brenner's The Husband Hour transports its readers to New England, where a young widow's reclusive life in a charming beach town is interrupted by a surprise visitor, who forces her to reckon with the past she tried to leave behind. Lauren Adelman and her highschool sweetheart Rory Kincaid are the definition of a golden couple. They married right out of college, as Rory, a star hockey player, started his career in the NHL. Their future is so bright, so Lauren (and the rest of the world) is stunned when Rory decides to enlist in the U.S. Army. When Rory dies in combat, Lauren is left devastated, alone, and under unbearable public scrutiny. Desperate for some peace and solitude, Lauren hides away in her family's old beach house in the Jersey Shore. But this summer, she's forced to share the house with her competitive sister, and her overbearing mother. Even worse, a stranger tracks her down, because he's making a documentary about Rory. All he wants is an hour of her time. That hour with filmmaker Matt Brio becomes a summer of revelations, surprises, and upheaval… Soon, Lauren finds herself understanding her past, and embracing the possibility of her future.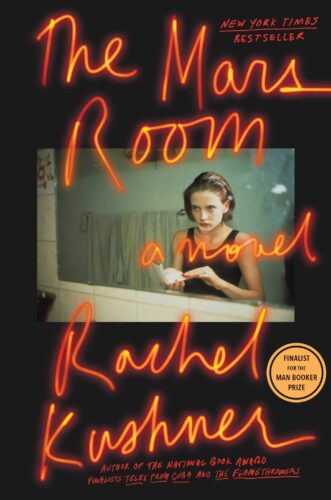 The Mars Room – Rachel Kushner
Rachel Kushner's The Mars Room reads half like a love letter to San Francisco, and half like a multi-layered book about women in prison. It was a bit slow, but really enjoyable. In this book, we see many stories take place, and we learn about the different characters and the threads that tie them together. It was painful at times, but it was also incredibly poignant. At its core, this was an examination of these women — who they were before prison, and the series of actions and circumstances that led them to be where they are. Well-written, sharp, and thoughtful, this book is a journey — in more ways than one.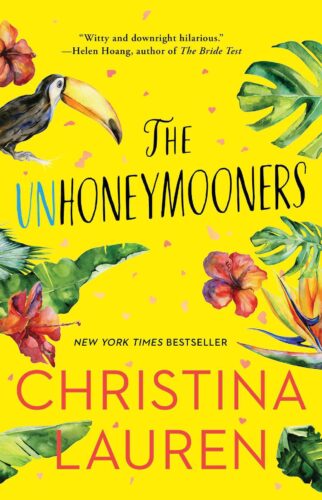 The Unhoneymooners – Christina Lauren
Co-author duo Christina Lauren's The Unhoneymooners is a quick and delightful summer-y read, full of everything I love in rom-com books: enemies-to-lovers, fake relationships, laugh-out-loud humour, and chemistry that gives you stomach butterflies. It follows Olive, who has always been unlucky — in love, in career, in everything. Her identical twin, Ami, on the other hand, is maybe the luckiest person in the world. Her meet-cute with her fiance was like something out of a rom-com, and she has managed to pay for her entire dream wedding by winning a series of internet contests. Worst of all, she's forcing Olive to spend the entire day with the best man, and Olive's sworn enemy – Ethan. But when the entire wedding party gets food poisoning, Olive and Ethan are the only people who aren't affected, and now there's an all-expenses paid honeymoon in Hawaii up for grabs. In order to enjoy their free vacation in paradise, Olive and Ethan decide to put aside their mutual hatred…but when Olive runs into her future boss at the resort, she and Ethan have to pretend they're loving newlyweds. The weird thing is that she doesn't mind playing pretend… Maybe the next best thing to a sweet and steamy tropical vacation is reading about a sweet and steamy tropical vacation?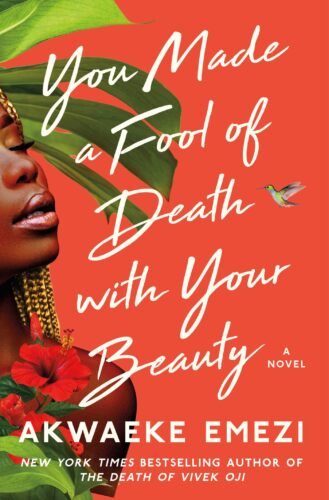 You Made a Fool of Death With Your Beauty – Akwaeke Emezi
I LOVED Akwaeke Emezi's You Made A Fool of Death With Your Beauty. It's lush, messy, sumptuous, and queer, and I adored it. This is a beautiful, bold, ferocious, and unapologetic book, and I honestly haven't read anything like it before. The story follows Feyi Adekola, an artist who just wants to learn how to be alive again, after an accident killed the love of her life five years ago. She's almost a new person now — an artist with her own studio, sharing a brownstone apartment with her best friend Joy, who keeps insisting that Feyi start to ease back into the dating scene. Feyi isn't ready for anything serious, but soon she's caught up in a whirlwind summer beyond her wildest expectations. She's on a luxury trip to a tropical island, where she's treated to decadent meals made by a celebrity chef, he's met a major curator who wants to launch her art career, she's even started dating the perfect guy. But the relationship might be sabotaged before it even had a chance — thanks to Feyi starting to fall for someone else… someone who is most definitely off-limits. I simply adored this book, as it took me on a journey through grief, loss, love, and sex in a really powerful way. The story takes you along to a tropical island, and into a world of decadence, sensuality, rage, and mess.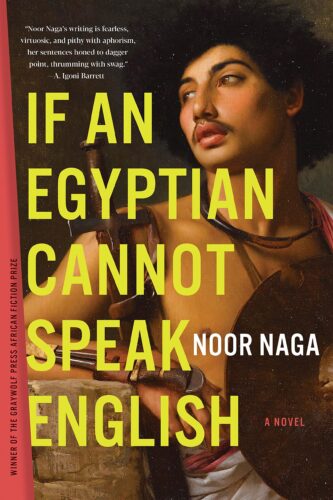 If An Egyptian Cannot Speak English – Noor Naga
Noor Naga's dark and brilliant new novel is set in the aftermath of the Arab Spring, following an Egyptian American woman, and a man from the village of Shobrakheit, who meet in a cafe in Cairo. Formerly a photographer of the revolution, he now finds himself unemployed, and addicted to cocaine, living in a shack on a roof. She's the nostalgic daughter of immigrants, "returning" to a country she's never been to before — teaching English, and living in a beautiful flat. They fall in love, and he moves in, but soon, their desires take a violent and unexpected turn. If An Egyptian Cannot Speak English is a dark romance, told in alternating perspectives, and examining identity politics, globalization, and the fetishizing of our homelands. This book will transport its readers to the dusty and bustling streets of Cairo, on a journey through a complicated and turbulent relationship, and a reckoning with power, privilege, and harm.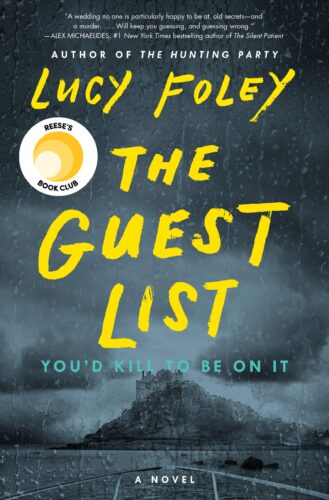 The Guest List – Lucy Foley
A destination wedding may not be everyone's idea of a good time, especially one with fatal consequences, like Lucy Foley's The Guest List — but the remote, creepy, and breathtaking Irish Island in the story? That's a place I'd love to visit. It's the wedding of the year, but not everyone is going to survive it… On a remote island off the coast of Ireland, guests gather to celebrate the wedding of rising TVstar Will Slater, and stylish magazine publisher Jules Keegan. Though the sea is choppy, the cell service is spotty, and the venue is a bit… spooky… the wedding is everything you'd expect of a young power couple: a four-tiered cake, a designer dress, boutique whiskey, vintage champagne. Every single detail has been curated to perfection, and all that's left is to orchestrate the happiness. Unfortunately perfection is for plans, and not people. Not too long after the cake gets cut, and the champagne starts pouring, the resentments and the historic grudges come out, as do the dark clouds, and the stormy winds. Everyone on the island has a secret. Everyone has a motive. And someone is not going to leave this wedding alive!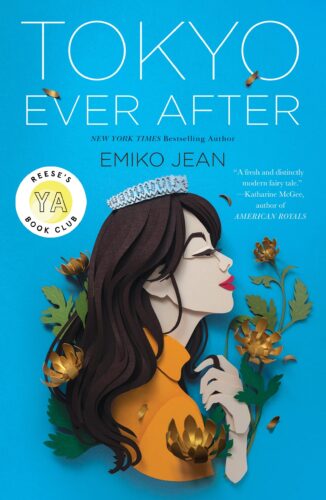 Tokyo Ever After – Emiko Jean
Princess Diaries set in Tokyo? SIGN! ME! UP! Emiko Jean's YA rom-com is the first in a sweet and engaging series of books that transport you to Japan, and into Japanese culture. Izumi Tanaka has never felt like she could fit in — it's been tough growing up Japanese American in a mostly white small town in Northern California. Raised by her single mom, it's always been Izzy and her mom against the world… then, Izzy discovers a clue to her previously unknown father's identity. He's none other than the Crown Prince of Japan, which means outspoken, irreverent Izzy is literally a princess! Suddenly she's on a whirlwind trip to Japan, to meet the father she never knew, and discover the country she always dreamt of. But it's not all ball gowns and tiaras… Izzy finds herself dealing with conniving cousins, hungry press, thousands of years of traditions and customs, and a scowling (but VERY HANDSOME) bodyguard. Soon, Izzy finds herself caught between two worlds, and two versions of who she could be… Will she crumble under the weight of the crown? Or will she find her own happily ever after? Tokyo Ever After is a sweet and heartwarming story, full of love, and family, and an exploration of Japan and its culture.
–
Ameema Saeed (@ameemabackwards) is a storyteller, a Capricorn, an avid bookworm, and a curator of very specific playlists, customized book recommendations, and cool earrings. She's the Books Editor for She Does the City, where she writes and curates bookish content, and book recommendations. She enjoys bad puns, good food, dancing, and talking about feelings. She writes about books, big feelings, unruly bodies, and her lived experiences, and hopes to write your next favourite book one day. When she's not reading books, she likes to talk about books (especially diverse books, and books by diverse authors) on her bookstagram: @ReadWithMeemz