Fall is approaching, and with it, so many of my favourite things: changing leaves, turtleneck weather, Halloween, and some of the publishing industry's biggest releases. As usual, I am excited to share some of my favourite, and most anticipated new books coming out this fall. I've had the chance to read or receive a few of these already, however, most of them are books I have been hearing about and am desperate to get my hands on.
From historical heists to mythical retellings to poignant fiction and informative and thoughtful nonfiction — there are so many great books coming in the last few months of the year to be excited for. While you can always drop by your local independent bookstore on a release day, you can also help support these authors. Build up the hype for these books by putting them on hold at your local library, or you can guarantee some exciting "book-shaped" mail, by preordering your most anticipated reads.
Babel, or The Necessity of Violence: An Arcane History of the Oxford Translators' Revolution – R. F. Kuang (August 23rd)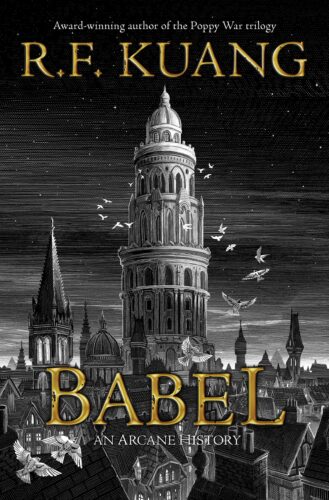 I know this technically already came out late this summer, but it's one of my most anticipated books EVER?!!?! So we're including it! R. F. Kuang cemented herself as a new favourite author earlier this year when I first read The Poppy War trilogy — so much so that I preordered Babel almost without reading the description! However, if that didn't convince you, I'll tell you a bit more about this book.
This dark academia fantasy is set in 1828, following Robin Swift — an orphan who has trained for years to enroll in Oxford University's prestigious translation institute. Babel is the world's centre of translation, and more importantly silver-working — the art of manifesting the meaning lost in translation through enchanted silver bars, to magical effect. Silver-working has made the British empire's power unparalleled, and Babel's research in foreign languages helps serve the Empire's quest to colonize everything it encounters. However for Robin, a Chinese boy raised in Britain, serving Babel inevitably means betraying his motherland. As his studies progress, Robin finds himself caught between Babel and the shadowy Hermes society, who is dedicated to sabotaging the silver-working that supports imperial expansion. When Britain pursues an unjust war with China, Robin must decide where his alliances lie. This book grapples with student revolutions, colonial resistance, and the use of translation as the tool of an empire, and I can't wait to lose myself in what's sure to be another incredible work by one of my favourite authors.
The Sunbearer Trials – Aiden Thomas (September 6th)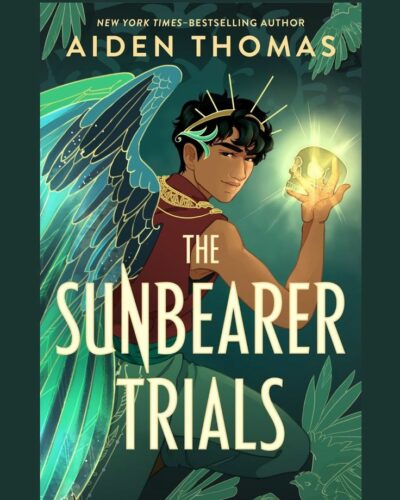 From Aiden Thomas, the bestselling author of Cemetery Boys, comes a gorgeous new Mexican-inspired YA fantasy, set in a world where teen semidioses compete in a series of high-stakes challenges called The Sunbearer Trials. As each new decade begins, the Sun's power must be replenished, and ten semidioses between the ages of thirteen and eighteen compete for the honour of carrying light and life to all the temples of Reino del Sol. The loser has the greatest honour of all – they will be sacrificed to fuel the Sun Stones that will protect the people of Reino del Sol for the next ten years.
This book follows Teo, a Jade semidiós, and the trans son of Quetzal — he's never had to worry about the Trials himself, he's only had to worry for others, the better-trained, more powerful Gold semidiós. However, this year, for the first time in over a century, two semidiós who aren't gold are chosen — including Teo. Now, they must compete in five mysterious trials for fame, glory, and survival.
All That's Left Unsaid – Tracey Lien (September 13th)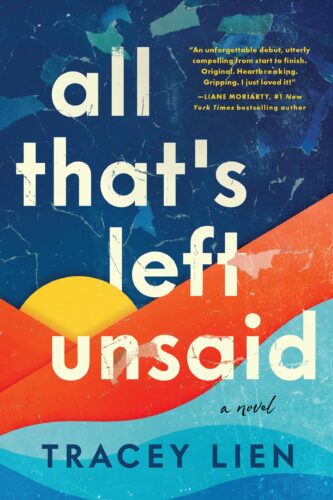 Tracey Lien's gorgeous debut, All That's Left Unsaid, is a heartfelt and moving story about a young Vietnamese-Australian woman, who returns home to her family, in the wake of her brother's shocking murder. Ky Tran will always regret convincing her parents to let her younger brother go out to celebrate his high school graduation with friends. That night, the optimistic, brilliant Denny is brutally murdered inside a busy restaurant in the Sydney suburb of Cabramatta — a refugee enclave facing violent crime, an indifferent police force, and the worst heroin epidemic in Australian history.
When Ky returns home, she discovers the police don't have any leads, despite the fact that there were a dozen people at the restaurant where Denny died. In order to try to make sense of this horrific tragedy, she decides to take matters into her own hands by tracking down each witness herself, peeling back the layers bit by bit, as she starts to understand the seeds of violence that led to her brother's death. Told in alternating perspectives — Ky's and the witnesses — this is a heart-wrenching and heart-pounding story about family, friendship, community, and colonialism and its impact.
The Myth of Normal: Trauma, Illness, and healing in a Toxic Culture – Gabor Maté, with Daniel Maté (September 13th)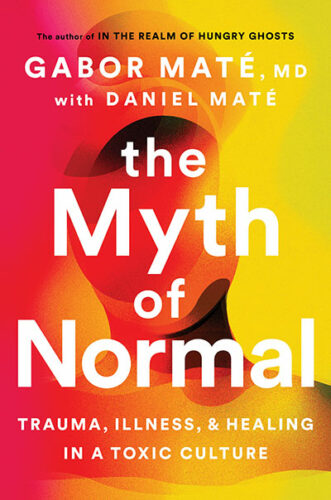 In this world of ableism and pathologizing everything, renowned physician Dr. Gabor Maté's latest, The Myth of Normal, is a thoughtful and revolutionary book that asks the question: "What is really 'normal' when it comes to health?"
Exploring the ways that chronic illness and general ill health are on the rise, this book takes an honest and unflinching look at the health of our world. Maté has come to realize that the prevailing understanding of "normal" is false, and it neglects the roles that trauma, stress, and the pressures of modern-day living exert on our bodies and minds, at the expense of our health. For all its expertise and technological sophistication, Western medicine often fails to treat the whole person. This book aims to connect the dots between individual sickness and the declining soundness of society, while also offering a guide for health and healing. Co-written with his son, this is one of Maté's most urgent works yet, and I look forward to reading it.
The Theory Of Crows – David A. Robertson (September 13th)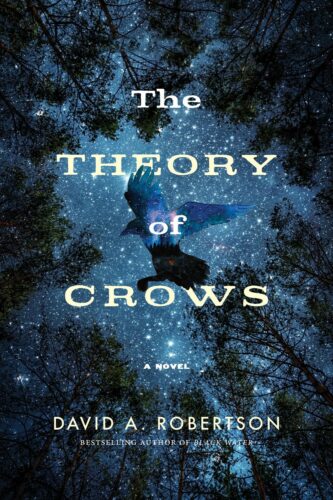 From David A. Robertson, the author of The Barren Grounds, comes his latest book and first adult novel. The Theory Of Crows is a poignant and heartfelt story about the bonds of family, and the gifts offered by the land. Following a devastating tragedy, a troubled father and his estranged daughter head out onto the land in search of a long-lost cabin on the family trapline — miles from the Cree community they once called home. However, each of them is searching for something more than a place – Matthew is hoping to connect with the father he has just lost, and Holly goes with him, because she knows that the father she's afraid of losing won't be able to walk away from this.
When things go wrong, they only have each other for support, as they are tested (and healed) by the land in ways they never thought possible. The Theory of Crows sounds like a beautiful addition to any reading list.
Stone Blind: Medusa's Story – Natalie Haynes (September 15th)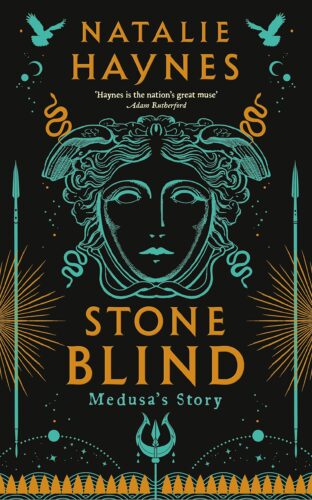 I love myths, legends, and folklore, so after reading A Thousand Ships — her novel about the women during the Trojan War, Natalie Haynes' latest has been on my "to read" list since the moment I first heard about it. A beautiful retelling of the legend of Medusa, this adult fantasy shares her story in a way you've never heard it before.
Medusa is the only mortal in a family of gods. Growing up with her sisters, she quickly learns that she's the only one who will experience change, aging, or weakness — giving her an urgency her family will never know. When a god commits the unforgivable, Medusa's mortal life is changed forever, and she is punished by turning into a Gorgon — with sharp teeth, snakes for hair, and a gaze that will turn any living creature into stone. Appalled by her own reflection, Medusa can no longer look at anything she loves without destroying it, so she condemns herself to a life of solitude, living in the shadows… until Perseus embarks upon a quest to fetch the head of a Gorgon. This story, told in Haynes' gorgeous and lyrical style, gives agency and dimension to a woman that legends have rarely given. Stone Blind is a story about how a young woman became a monster, and how maybe she was never really a monster at all.
Our Missing Hearts – Celeste Ng (October 4th)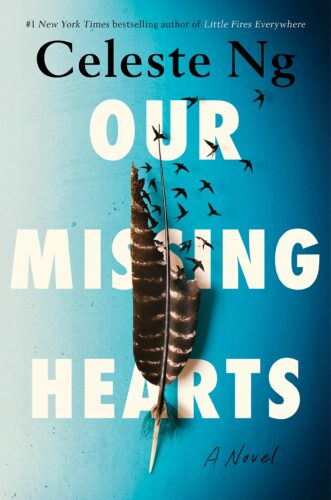 Celeste Ng can WRITE — and I am beyond excited for her next book, Our Missing Hearts. In this book, twelve-year-old Bird lives a quiet existence with his loving but broken father, a former linguist who now shelves books in Harvard University's library. Bird knows not to ask too many questions or stand out too much, as for years, their lives have been governed by laws written to preserve "American culture" after years of economic instability and violence. To keep the peace and restore prosperity, authorities are now allowed to relocate the children of dissidents, especially those of Asian origin, and libraries have started removing books that are seen as unpatriotic, including the works of Bird's mother, Margaret, a Chinese American poet, who left the family when he was nine.
Bird has grown up not knowing his mother or her work, but when he receives a mysterious letter, he is drawn on a quest to find her. A quest which takes him through the many folktales she told him as a child — through the ranks of an underground network of librarians, into the lives of the children who have been taken, and finally to New York City where a new act of defiance may herald much-needed change. This is a heartfelt and stunning story about power, community, and injustice, and I can't wait to read what's sure to be another devastating, literary tour-de-force from an incredible author.
Queer Little Nightmares – David Ly & Daniel Zomparelli (October 4th)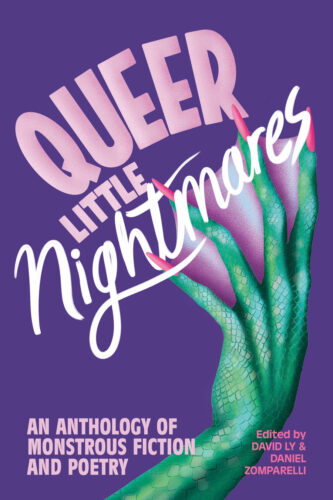 I know we're not technically supposed to judge books by their covers, but…. I mean?!?! Look at this one?!?!
Edited by David Ly and Daniel Zomparelli, Queer Little Nightmares is a dazzling collection of fiction and poetry, that reimagines monsters (old and new) through a queer lens, subverting the horror gaze to celebrate the ideas and identities that have canonically been feared in monster literature. Throughout history, monsters have appeared in pop culture to stand in for the non-conforming and society's most marginalized. Queer Little Nightmares is a collection of poetry and fiction by authors including Eddy Boudel Tan, Kai Cheng Thom, and Amber Dawn. The characters in this anthology include the Minotaur, camouflage in a crowd of cosplayers, a pubescent werewolf, a tender-hearted kaiju, and a ghost of Pride past. All pushing against the tropes that have historically been used to demonize, the creators in this collection ask "What does it mean to be (and to love) a monster?" This book sounds perfect for spooky season, and I am eagerly anticipating getting my hands on it.
Making A Scene – Constance Wu (October 4th)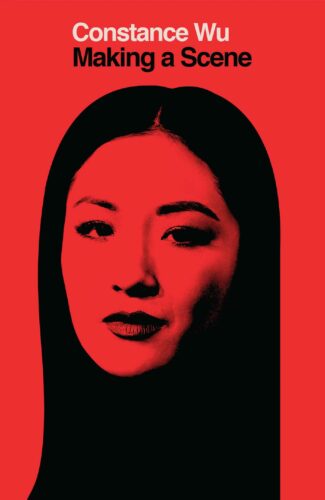 Crazy Rich Asians actress Constance Wu's memoir is told through raw and relatable essays, where she shares private memories of her childhood, young love, heartbreak, sexual assault, harassment, and how she "made it" in Hollywood.
While growing up, she was often scolded for having big feelings or strong reactions — warned that good girls didn't make a scene. But when she found community theatre, she found a place where big feelings were okay… even good, leading her to find refuge and fame in acting. In Making A Scene, Wu's writing gives the reader a behind-the-scenes look at what it's like to be Asian American in the entertainment industry. This is an intimate and vulnerable look into Wu's life and a thorough exploration of the evolution of identity and influence in the public eye.
The Future Is Disabled – Leah Lakshmi Piepzna-Samarasinha (October 4th)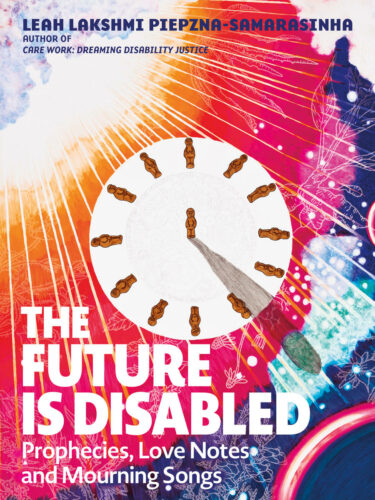 The Future Is Disabled is the newest book from writer, educator, and disability advocate Leah Lakshmi Piepzna-Samarasinha. It's simultaneously a collection of honour songs for those who are gone, recipes for survival, and a book of love letters to other disabled QTBIPOC, those concerned about disability justice and the care crisis. This book explores disability at the end of the world, asking provocative and profound questions, such as: "What if, in the near future, the majority of people will be disabled… and what if that's not such a bad thing?"
Exploring topics including mutual aid, community building within disabled communities, fascism, and the ways [we] are keeping each other alive, as well as the restorative beauty in art practice as survival and joy – this is one book I cannot wait to get my hands on!
When We Were Sisters – Fatimah Asghar (October 18th)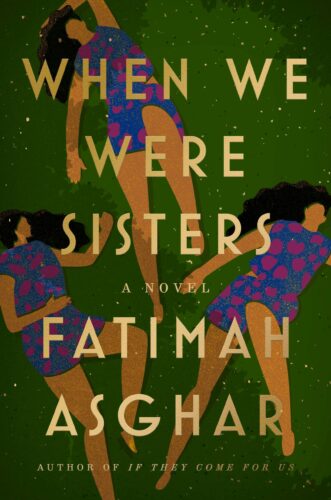 I am a huge fan of Fatimah Asghar and her poetry, so the moment I heard about her fiction debut, I knew I had to read it. In this heartrending and lyrical novel, an orphan grapples with gender, family, and coming-of-age as a Muslim in America. This book follows three orphaned siblings who are left to raise each other. Kausar is the youngest, grappling with the incomprehensible loss of her parents, while also exploring her own understanding of gender. Aisha is the middle child, desperately trying to hold onto what it means to be family, even while sparring with her crybaby younger sibling. Noreen is the eldest, thrust into the role of sister-mother, while also trying to define her own life, on her own terms. As Kausar grows up and contends with the collision of her private and public world, she must choose whether to remain in the life she's always known (full of sorrow, codependency, and love) or whether she should carve out a new path for herself.
This is a stunning story about Muslim American girls, alone against the world, and what it means to build a home in each other.
Poster Girl – Veronica Roth (October 18th)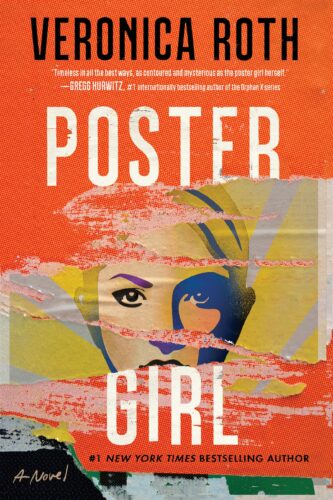 Dystopian YA queen Veronica Roth is back at it again with her latest — Poster Girl, a story about a woman's desperate search for a missing girl, after the collapse of an oppressive dystopian regime.
"WHAT'S RIGHT IS RIGHT". This is a slogan Sonya has lived by for most of her life. For decades, everyone in the Seattle-Portland megalopolis lived under this slogan, and its accompanying constant surveillance, in the form of Insight — an ocular implant that tracks every word and action, rewarding or punishing them according to a rigid moral code, set forth by the Delegation. After the revolution, the Delegation fell, and its most valuable members were locked away, as everyone else went on with their lives. Sonya, the Delegation's former poster girl, has been imprisoned for ten years, when an old enemy approaches her with a deal. If Sonya can find a missing girl who had been stolen from her parents by the old regime, she can earn her freedom. This is sure to be a haunting mystery, set in a dark and dystopian world, which explores the role of surveillance in our society, as well as the easy ways we welcome it.
Road of the Lost – Nafiza Azad (October 18th)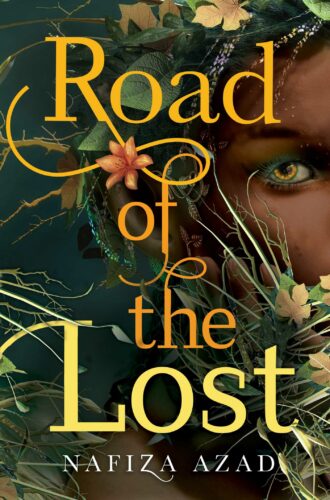 Nafiza Azad's latest YA novel, Road of the Lost, is a gorgeous fantasy that follows a girl who discovers that she's spent her life under enchantment, hiding her true identity. Croi is a brownie, glamoured to be invisible to humans. Her life in the Wilde Forest is ordinary, and her magic is weak, until the day her guardian gives her a book about magick from the Otherworld — the world of the higher Fae. The next morning she is summoned to the Otherworld, and begins a journey full of danger and magic — for she is not a brownie at all, she's another creature entirely, and has been enchanted to forget her true heritage. Who is she really? Who is summoning her? And what do they want? Croi will need every bit of her magic, and her courage, as she travels the treacherous path to find her true self, and the place where she belongs.
Better Than Fiction – Alexa Martin (November 8th)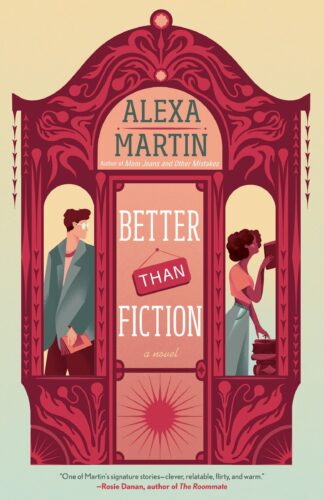 Romance novelist Alexa Martin opens a new chapter with her latest book, Better Than Fiction.
Drew Young is a self-proclaimed book hater, and a big believer that the movie is always better. She didn't anticipate inheriting her grandma's bookstore, The Book Nook, and is in way over her head, even before the shop's resident book club made up of the seven naughtiest old ladies start to meddle. Bestselling author Jasper Williams is a hopeless romantic, and when he meets Drew at a signing event, he is determined to show her the beauty of reading. He curates a "book bucket list" in exchange for help exploring the local Denver scene for his current manuscript. Soon, they begin to connect in a way that only happens in the stories. However, messy family ties jeopardize the future of The Book Nook, and the happily ever after that Drew was finally opening herself up to. I love books about books, and books about love — so Better Than Fiction sounds like exactly my cup of tea!
True Reconciliation: How To Be A Force For Change – Jody Wilson-Raybould (November 8th)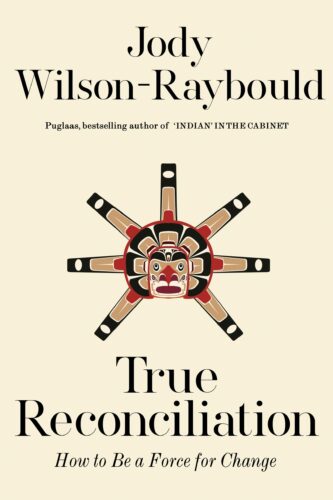 Lawyer and former politician Jody Wilson-Raybould's latest book aims to break down three core practices (learning, understanding, and acting) and the ways Canadians can apply these, in order to help advance reconciliation. This book's ultimate goal is to break down the silos we've created that so often prevent meaningful change, and work to positively transform this country into a place we can all be proud of. True Reconciliation, and the practices contained within this book, are based on the historical and contemporary experiences of Indigenous peoples, and their efforts to effect transformative change and decolonization. It shares an oral history of these lands, told through Indigenous and non-Indigenous voices, past and present. The tools found in this book can be applied by individuals, communities, organizations, and governments. This book feels like a necessary, and informative addition to any Canadian's reading list.
A Million to One – Adiba Jaigirdar (December 13th)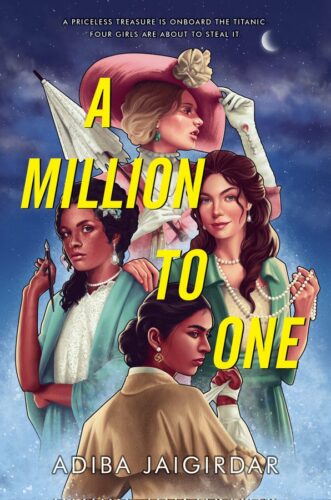 Adiba Jaigirdar, author of lovely LGBTQ2SIA+ stories like Hani and Ishu's Guide To Fake Dating, is back with her latest — a high-stakes heist on the Titanic. With a thief, an artist, an acrobat, and an actress, this book melds Titanic and Ocean's 8 with a sapphic storyline. Jsefa, Emilie, Hinnah, and Violent don't seem to have anything in common, but they're united in one goal: the chance to steal the Rubaiyat— a jewel-encrusted book aboard the RMS Titanic, and what may just be their golden ticket.
When careless mistakes, old grudges, and budding romance come together, they threaten to jeopardize everything they've worked for, and put everyone in grave danger — especially when tragedy strikes. While the odds of pulling off this heist are slim, the odds of surviving are even slimmer. I, for one, can't wait to set sail on a new adventure with this book!
–
Ameema Saeed (@ameemabackwards) is a storyteller, a Capricorn, an avid bookworm, and a curator of very specific playlists, customized book recommendations, and cool earrings. She's the cohost of the podcast High Low Brow, and the Books Editor for She Does the City. She enjoys bad puns, good food, dancing, and talking about feelings. She writes about books, unruly bodies, and her lived experiences, and hopes to write your next favourite book one day. When she's not reading books, she likes to talk about books (especially diverse books, and books by diverse authors) on her bookstagram: @ReadWithMeemz