Valentine's Day is fast approaching, and whether you're looking for a date idea, practicing self-love or spending the day with a platonic soulmate, celebrate the love in your life at one of these Valentine's-themed events in Toronto. From sexy craft markets to romantic movie screenings to a comedy show for the heartbroken, find what speaks to you this Valentine's Day.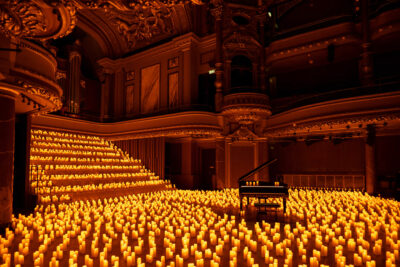 Candlelight Concert: Valentine's Day Special – Feb. 10-11
Celebrate Valentine's Day under the glow of a candlelight concert. The Listeso String Quartet will perform a program of romantic songs at The Metropolitan Community Church of Toronto, featuring favourites like Moon River, My Heart Will Go On, and Clair de Lune. Tickets are available here.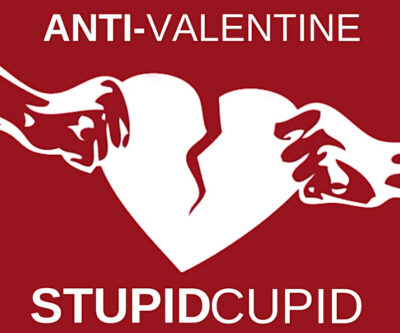 Stupid Cupid Market – Feb. 10-12
Not feeling too excited about Valentine's Day? The Stupid Cupid market is a three-day anti-Valentine event with lots of activities perfect for a day of self-love. Shop from 40+ vendors of all kinds (including crystals, candles, tarot card readers and more). Plus, enjoy a s'mores station, photobooths and food trucks. Admission is free. More info.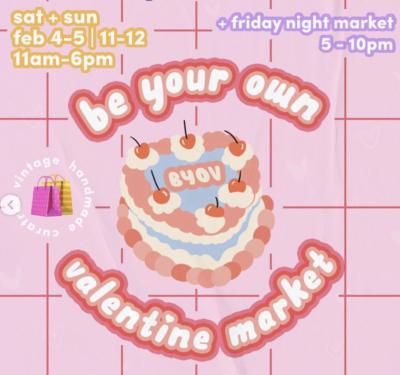 The Welcome Market: Be Your Own Valentine – Feb. 10-12
Find the perfect handmade gift for someone special, or treat yourself, at this weekend's Valentine's Day edition of The Welcome Market. Shop for handmade, curated and vintage goods (jewelry, crochet goodies, vintage clothes, and more!) from 14+ local vendors at this pop-up market at 1082 Queen W. More info.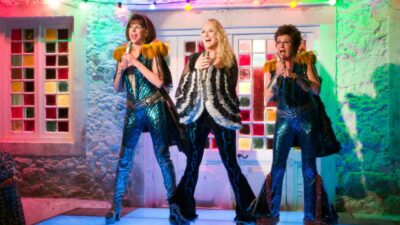 Mamma Mia Galentine's Day Sing-Along – Feb. 11
Unleash your inner Dancing Queen at this screening of the heartwarming musical Mamma Mia, perfect for a girl's night out. Sing along to all of your favourite ABBA songs, dance in your seat and watch Meryl Streep and Amanda Seyfried shine in this joy-filled film. Tickets on sale.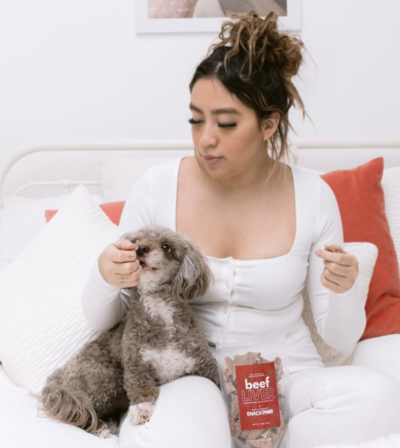 Puppy Love: Dog-Friendly Valentine's Dinner & Social – Feb. 11
Show your pup some love and mingle with other dog owners at this special Valentine's experience at Society Clubhouse, for dogs and dog lovers alike. Shop for a unique pet gift from local vendors and treat your pup to exclusive tasty snacks. Get your tickets.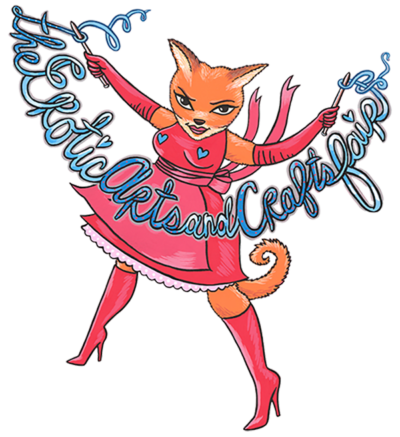 Erotic Arts and Crafts Market – Feb. 11
Knitters, crafters, zinesters, card makers, and artists of all types will be creating erotic objects for this one-of-a-kind sexy fair at Parkdale Hall in Toronto. Hosted by feminist sex shop Come As You Are, the Erotic Arts & Crafts Fair showcases indie work that celebrates and explores sex, sexuality, sexual health, gender, and pleasure. More info!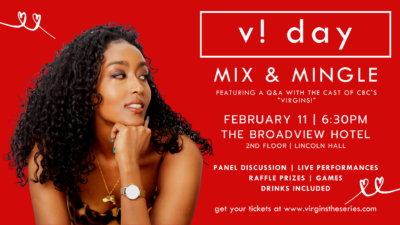 V!day: Mix and Mingle – Feb. 11
The endearing CBC Gem show virgins! is hosting a "v!-day" mix and mingle event at the Broadview Hotel. Hear from the cast at a panel discussion, and enjoy live performances, games and prizes. Get your tickets.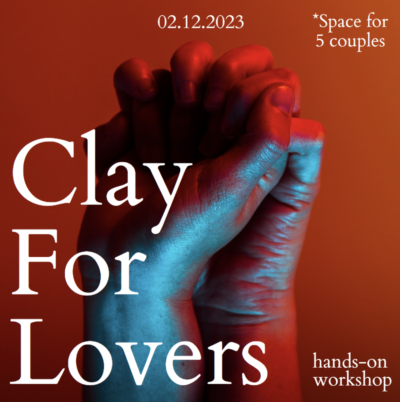 Valentine's Day Clay & Paint Workshops – Feb. 11-12
Get creative this Valentine's Day with these artistic workshops from By Monina, for both couples and singles. Paint from the heart and express yourself on the canvas at the Self-Love Singles Paint Night, or learn the basics of clay in an intimate setting at the Clay for Lovers hands-on workshop. Sign up here.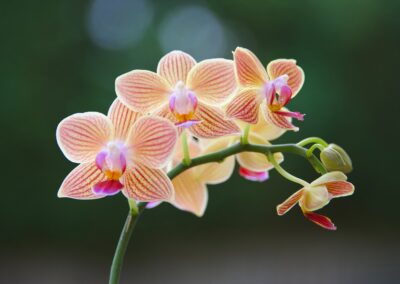 Valentine's Orchid Show & Sale – Feb. 11-12
Love orchids? Looking for a unique floral gift? You'll want to check out the Southern Ontario Orchid Society's Valentine's show and sale. Over 30,000 exotic orchids will be on display and for sale this weekend at the Toronto Botanical Garden! Tickets are available here.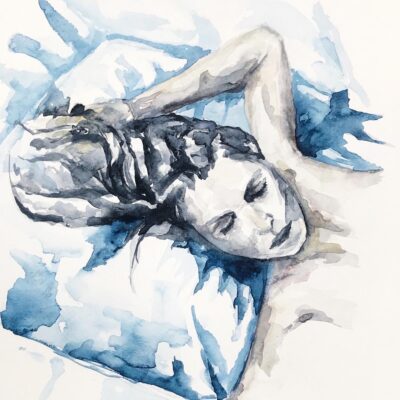 A Sex Show – Feb. 1-12
Described as "foreplay to Valentine's Day", Gallery 1313's titillating exhibition A Sex Show is on display now until February 12. Featuring work from more than 20 artists, this annual group exhibit showcases diverse interpretations of anything sexual, with many submissions boldly exploring women's sexuality and pleasure. More info.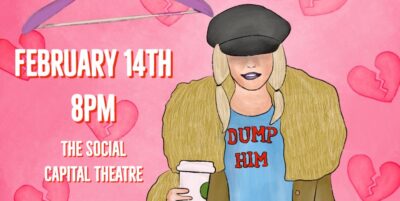 Dump Him Comedy Show – Feb. 14
Inspired by Britney Spears' iconic "Dump Him" t-shirt, this comedy show is about all things heartbreak, rejection and singlehood. Toronto comedian and TV writer Allie Pearse will headline this Valentine's Day show at Socap Comedy — get your tickets.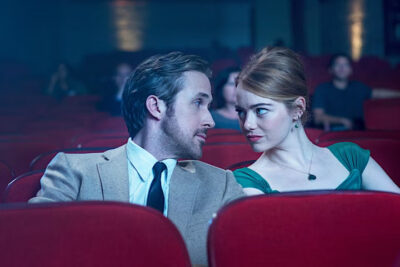 La La Land at the Revue – Feb. 14
Valentine's Day is the perfect occasion for a rewatch of La La Land, the Oscar-winning romantic musical comedy starring Emma Stone and Ryan Gosling (now being adapted for Broadway)! Escape to sunny LA and watch this cinematic love story unfold at this screening at The Revue.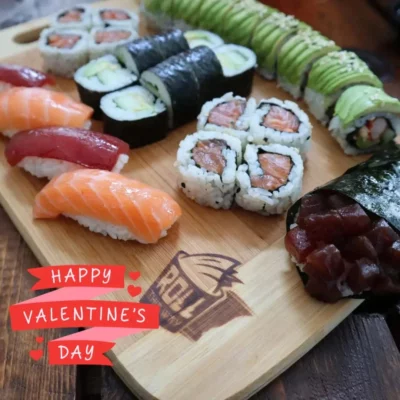 Couple's Sushi Making Class – Feb. 15
​If you and your partner are sushi lovers, a sushi-making class from Roll This Way makes a delicious date night. Learn to make four types of sushi, then enjoy your creations together, followed by a Valentine's themed sweet treat. Sign up here.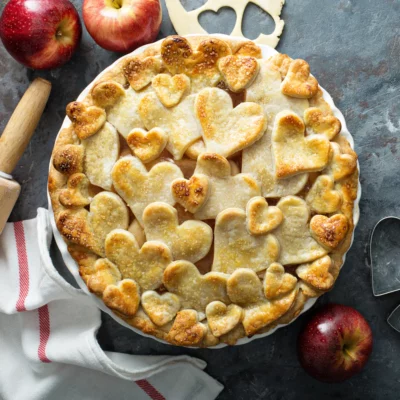 Le Dolci Valentines Classes – Feb. 11-16
Valentine's Day isn't complete without sweets. This year, learn to make your own delicious dessert at one of Le Dolci's culinary classes. From unique creations like chocolate pasta and Parisian macarons, to classic treats like sugar cookies and croissants, these classes are perfect to take with a friend or a date. Learn a sweet new skill together.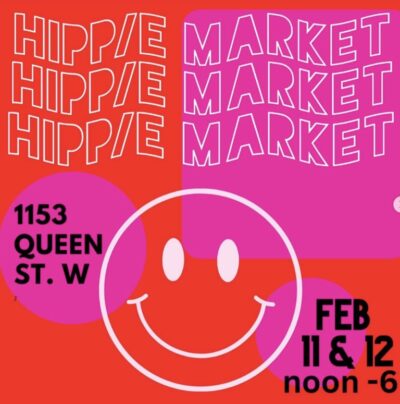 The Hippie Market
Find a seventies love jumper or cozy pink knits at this weekend's Hippie Market. Shop for unique vintage and handmade goods at this beloved Toronto market that's all about good vibes and fun finds. Happening at 1153 Queen ST W, Feb 11–12.