Canada's theremin prodigy Clara Venice composes ethereal future-pop with whimsical narratives about spacey love connections. Her live performances include a must-see set design with a virtual band of hologlamorous personas, interactive theremin-controlled lighting, planetary projections, and awe-inspiring landscapes that morph throughout the show. She opened for the legendary Violent Femmes this past Sunday at Massey Hall.
SDTC: What should we be paying more attention to?
CV: Poetry
What was the last Netflix series you binged on?
I haven't had the time to commit to a Netflix show for a while, but I can't wait to binge-watch Stranger Things. And in the meantime, Friends is always there for me if I need it.
One new thing you learned this year?
How can I choose just one? Arduino programming, how oscillator circuits work, the best brand of liquid eyeliner (Kat Von D!), and that in Japan they have (at least) three different kinds of pigtails: Bunny-Style, Normal-Style, and Sporty-Style.
What memory brings a smile to your face?
Summer always makes me think of being out on the ocean in BC and eating PB&J sandwiches on my grandparents' sailboat. I wish I could go back there.
How do you recharge your batteries?
Eating candy and watching Casey Neistat vlogs on YouTube.
Describe the funniest thing you've experienced in recent memory.
The trailer for Sausage Party, Seth Rogen's new movie. I CAN'T WAIT!
Best advice you've been given?
Growing up, my violin teacher Eugene Kash always told me, "Never be afraid to show off. That's the only way you'll be heard." (Also, "Practice.")
What is the best part of your current age?
Freedom.
How do you treat yourself in summer?
A Krusty the Kone from Sweet Jesus!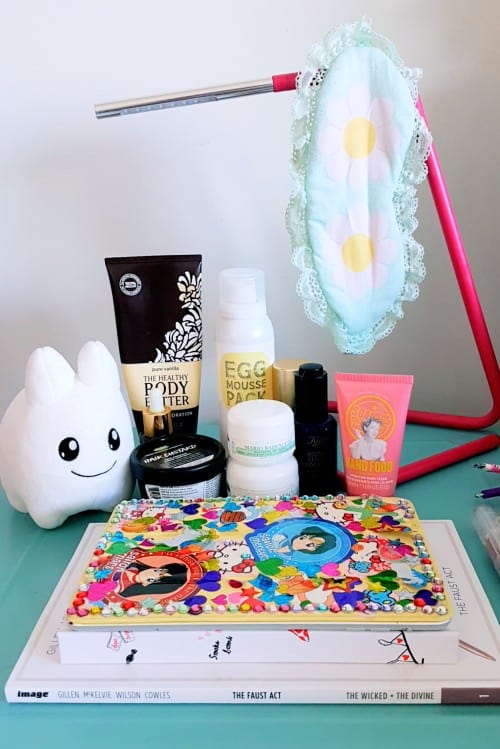 What's on your night table?
Skin care, Lush hair custard (smells like cupcakes!), hand cream, The Wicked + The Divine, Vol. 1 The Faust Act, a pink lamp, three chargers, an iPad mini, a notebook, a ten-colour pen, and a Wildfox eye mask. (Because why be a minimalist when you can be a maximalist?)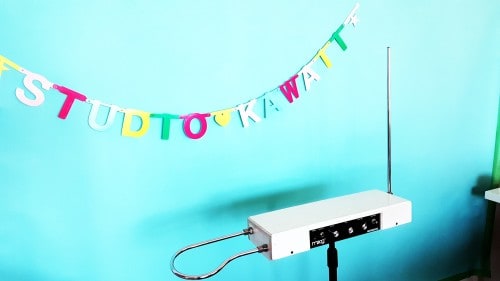 If your house caught fire and (after you saved loved ones and pets) you could make one final dash to save any one item, what would it be?
My first theremin! Because we have been around the world together, and it was my first true love.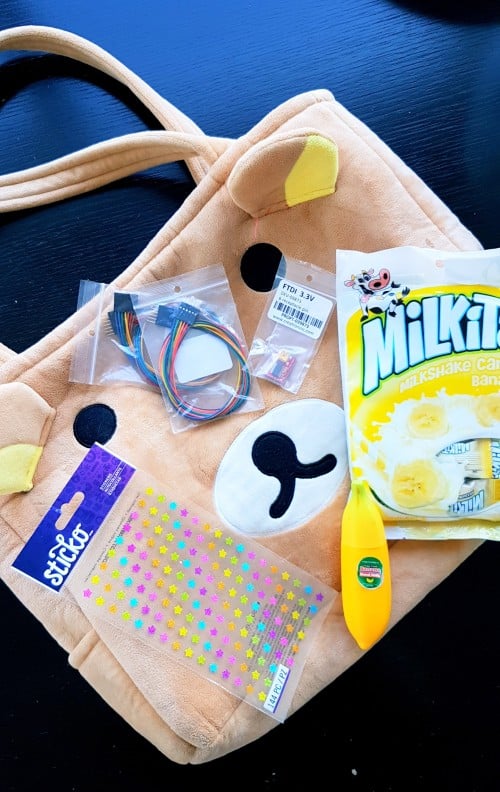 Weirdest thing(s) in your purse right now?
I usually carry a bag rather than a purse (because again, maximalism). And the weirdest things inside it right now are a FTDI chip, two colour-code wire sets, a banana milkshake candy from Koreatown, a banana hand cream from Tony Moly, and the star stickers I use for freckles.
What trends are you hating right now?
Normcore.
Who was your celebrity crush when you were a kid?
I honestly thought I was going to marry JTT.
Us too, Clara.