Emily Piggford is an actress and producer currently starring in That's My DJ, a Toronto-based web series now in its second season. The series offers "an unapologetic look inside the new order of rave" and was conceived by D.W. Waterson, a prolific DJ in her own right. We caught up with Emily this week.
SDTC: What should we be paying more attention to?
EP: Our impact on the environment. Pay attention, but also take action, and it can be the smallest or most gradual action. Just start: shift one thing.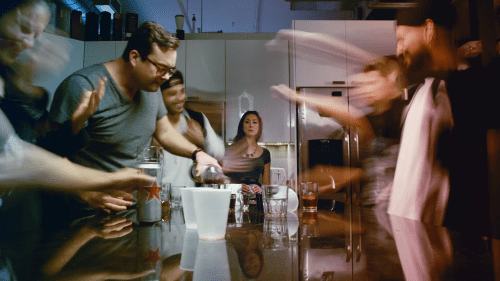 What was the last Netflix series you binged on?
Stranger Things.
One new thing you learned this year?
Through a TED talk with Jeff Iliff, I learned that during sleep, our brain's waste-management system kicks in; the cerebrospinal fluid that surrounds our brain when we're awake rushes through our brain in sleep, clearing waste that has built up between the brain cells during the day. Not only does this make us more alert when we wake because our brains are no longer blocked with crud, but healthy sleep practices may also prevent things like Alzheimer's Disease down the road. So, SLEEP! It's not a waste of time! It's crucial to the healthy functioning of your brain and body and will actually better serve you and all the things you want to do!
What is your most treasured memory?
I grew up on a small farm on Vancouver Island. Any time spent with my family in our rowboat on the ocean comprises some of my favourite memories.
How do you recharge your batteries?
Alone time that usually involves some combo of listening to my comfort music, watching movies, and yoga. For a quick boost, I also just look at a tree and watch it move for a really long time.
Describe the funniest thing you've experienced in recent memory.
Watching Ghostbusters in IMAX 3D. And then raving about it afterwards at midnight in Yonge-Dundas Square while everyone else around us was playing Pokémon Go.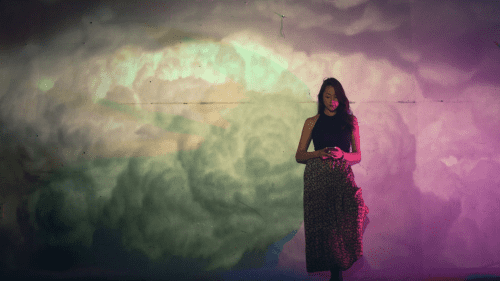 Best advice you've been given?
A combo of "Learn to say no" and "Don't tell people what you're working on/doing til after you've done it."
What is the best part of your current age?
I feel that my experiences, abilities and circle of peers are at a place where they match my dreams, meaning that with an extra ounce of resolve and planning, I can now actualize things that have so far just been figments of my imagination.
How do you treat yourself in summer?
I treat myself well with sunscreen and spoil myself with ice cream.
When did you last cry?
Monday July 18, 2016 listening to "Freedom" from Beyoncé's Lemonade album in preparation for an audition, and then during the audition right after.
If your house caught fire and (after you saved loved ones and pets) you could make one final dash to save any one item, what would it be?
RANGY! It's always been Rangy. He's my favourite stuffed toy and he's an orangutan and I always promised him I'd do just that – take him with me if there was a fire.
What trends are you hating right now?
Haha! I've obviously embraced the hashtag trend; it's a tiny bit of hilarity in my day. I'm not a fan of this trend of intolerance and prejudice, which is funny – it feels like it's a trend somehow every year.
Who was your celebrity crush when you were a kid?
My first celebrity crush was actually a character: Han Solo. But my strongest celebrity crush was Christian Bale. I have a tragic love letter tucked away somewhere.
What should people check out in Toronto this month?
I'm going to recommend something that I myself still have not gone to, but WANT TO, which is the Christie Pits Film Festival – free outdoor screenings of a feature and a short film, Sundays through June to August, and the theme this year is "being stranded, by location and circumstance," which is intriguing. Nature and movies! My kinda THINGS!