We tested out the new Fujifilm Instax Square Printer for one week and had a ton of fun getting creative with our photos. We've been raving about this new gadget for a while, but what we love most about it is that it's portable AND can print photos directly from your phone or tablet in minutes. Choose from the gems you've already taken, maybe make a hard copy of your best nine from 2017 on Instagram, or take in-the-moment pics to print off on the spot. Here are just a few of the mini projects we got up to:
DIY Christmas Tree Ornament
This is a fun activity for anyone, but it's especially easy to organize for kids. Here's how we did it:
Find a toy or object you love in your home (or a special person/favourite wintertime activity).
Snap it. (We took photos of some animal toys in the back garden, as well as recent projects my son had done.)
Have a table full of stickers/glitter/cut-out shapes…anything you want to decorate your frame with.
Take a hole puncher to make a hole at top of the photo.
Cut a piece of yarn and make a loop through the hole.
Hang on tree!
SO EASY, FUN & CUTE! Ideas of what you want to capture to hang on your tree are endless. Get creative.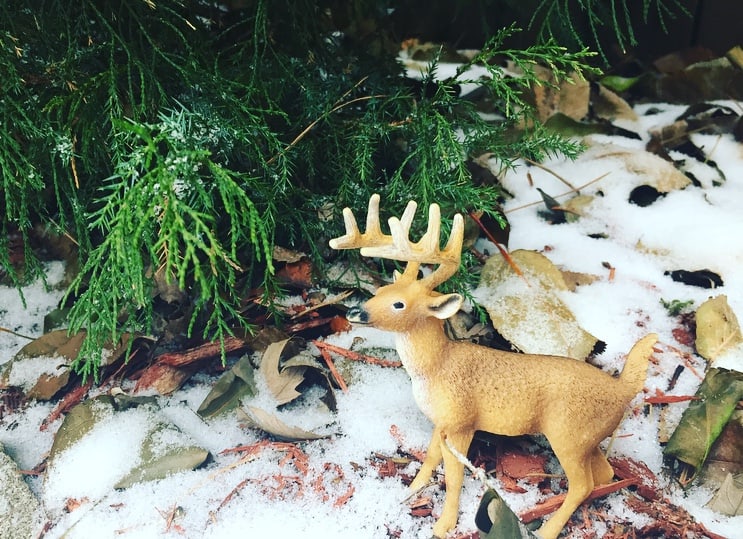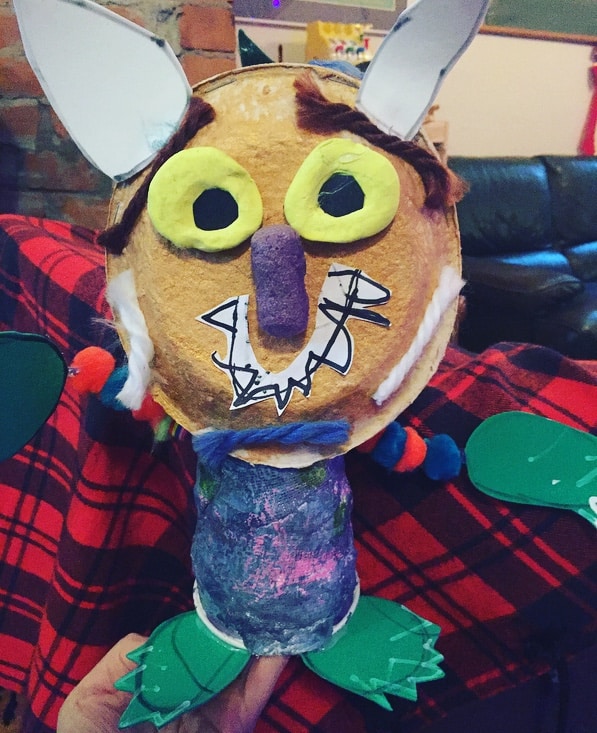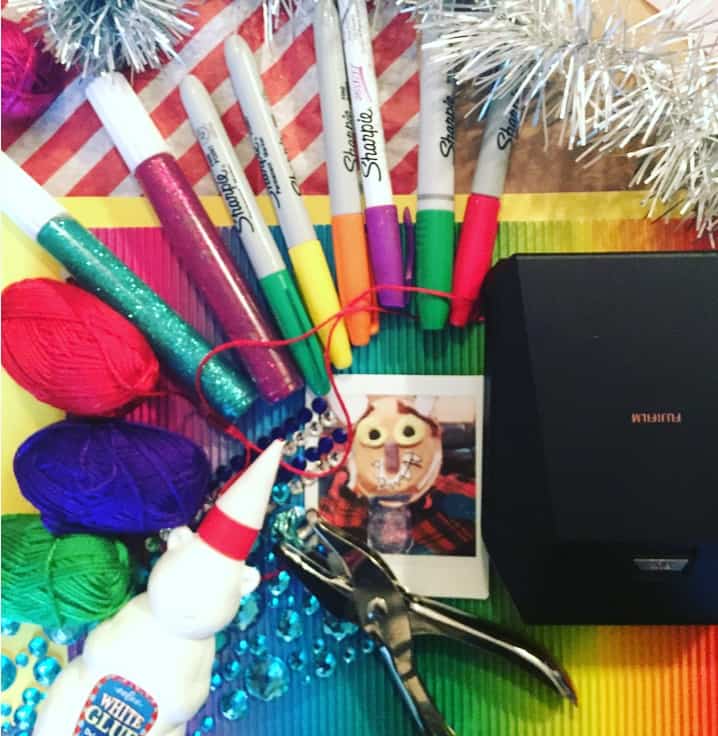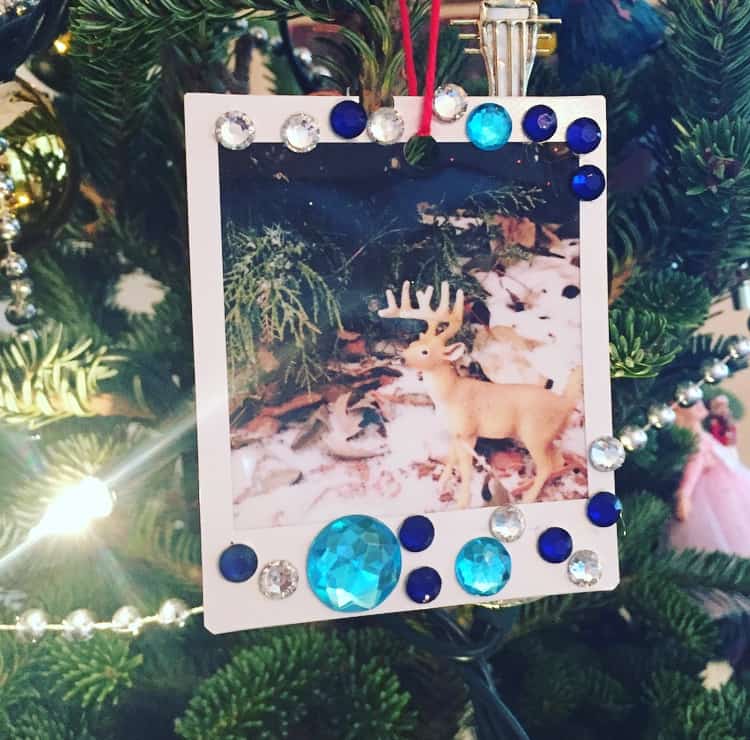 2. Personalized Present Topper
Instead of a generic card or bow, top your present with a photo, and write a personalized note directly on the Instax Photo print. It will be a gift in itself.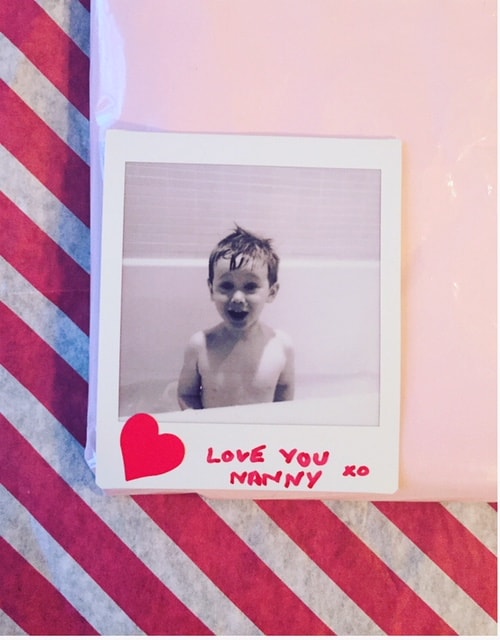 3. Easy-Peasy Framed Picture Present
This is a super budget-friendly way to gift someone you love a special memory that they will cherish in their home. Frames can be bought at HomeSense or IKEA. Decorate with craft supplies, or keep it sweet and simple.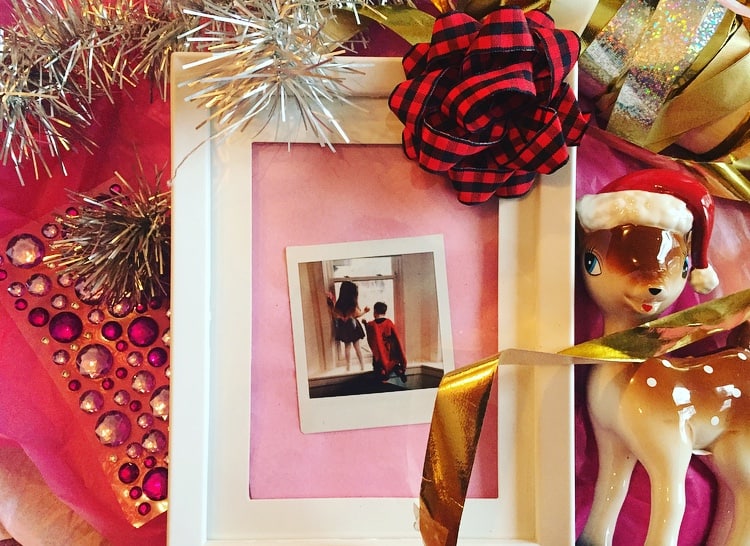 4. Inspiration Board Update
Get the photos you love off your phone and onto your wall! Whether you want to create a wall full of photos or select a few pics of friends to add to your inspiration board.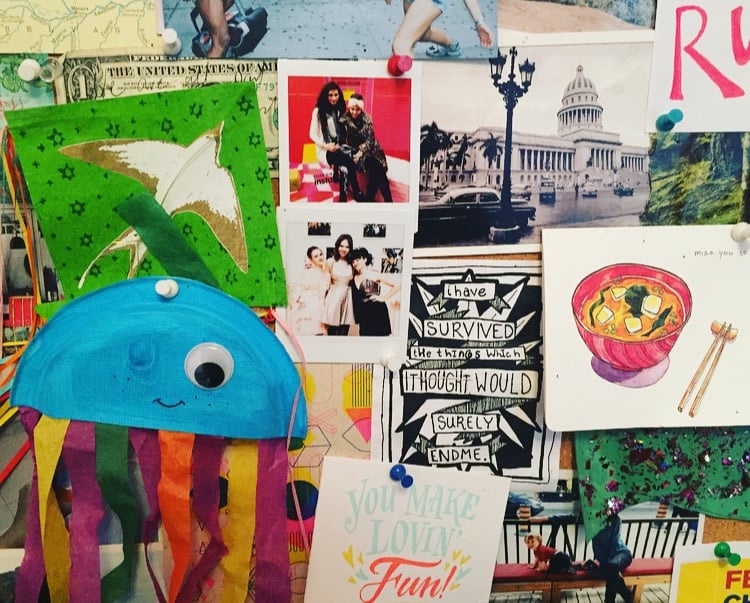 5. 2018 Every Day Mantra
You could get really ambitious and make an entire 2018 vision board, or you can do something subtle (but impactful) that will be seen every day. This year was really ambitious; for 2018, we want to slow things down a little and break the busy cycle. We're hoping to replace GO-GO-GO with Pause/Breathe/Listen & Discover…be it the distractions from the world around us, or just listening carefully to our inner selves.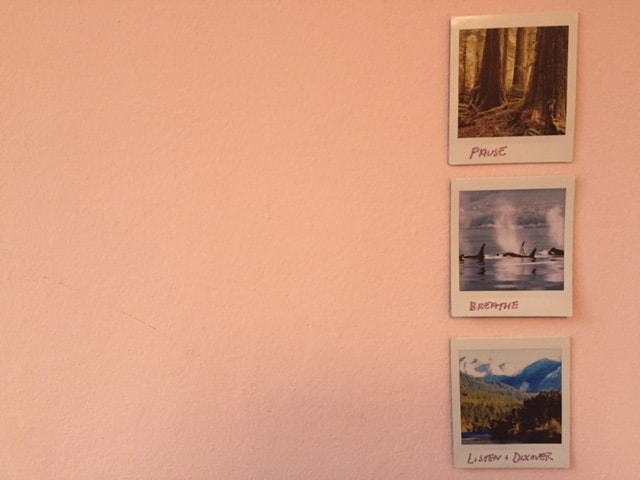 Get creative, have fun, and share what you do with #MyInstax….cuz we wanna see!!!