1. We're so impressed with SUBWAY® Canada's commitment to giving back to the community, which we got to witness firsthand. Joined by other volunteers and Subway employees, we spent yesterday morning at the North York Harvest Food Bank helping with the Food Sort and learning about the program. What's more, for every sandwich purchased today, on National Sandwich Day (with a drink), SUBWAY® Canada will donate a meal to Food Banks Canada. This number is projected to be over 303,000, which is enough to feed all the children across the COUNTRY who rely on food banks each month.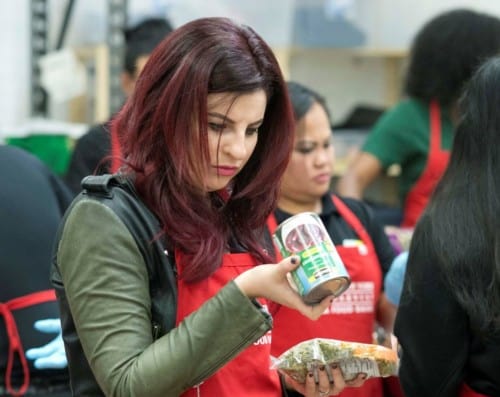 2. There's a very FUN Snapchat lens that was especially created for this glorious day! Turn your face into a SUBWAY sandwich and catch ingredients with your mouth to get points. We downloaded Snapchat just so we could play!
3. With every purchase, you will receive a SECOND sandwich of equal or lesser value for FREE! This is the perfect opportunity to treat a coworker to lunch, or make a date with a friend. Like they say, sandwiches are best enjoyed in twos. Okay, nobody says that, but they should. Splitsies forever!
4. SUBWAY is where Sandwishes come true! If you're not feeling any of the usual suspects, you can create the sandwich of your dreams. We did this earlier in the year by combining all of our writers' favourite ingredients and the results were delicious. If you're into banana peppers, you will love it. Seriously, TRY IT.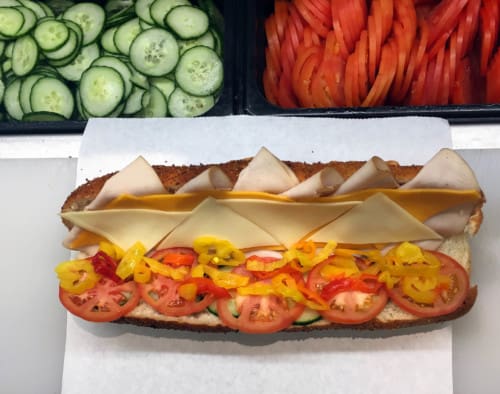 5. Because sandwiches are literally the best, and any reason to consume copious amounts of fresh bread, cheese and meat is a damn good one.
CONTEST!
We're giving away a $100 gift card from SUBWAY! To enter on Twitter, tweet:
"Hey @Shedoesthecity, I'm stoked to celebrate #NationalSandwichDay, please send me a @SUBWAYCanada gift card!"
Good luck!
Now stop reading and GO! We'll see you at SUBWAY in 15, k?